Time to spruce up your landscaping? Call: (613) 702-8884
Barrhaven Landscaping Design and Construction Experts
Bring Your Dream Backyard, Patio, or Interlock Feature to Life
Are you a Barrhaven homeowner looking to add some flair to their yard? Maybe you've always wanted a stunning backyard patio with interlocking stone design. Bring your Barrhaven landscaping dreams to life with Jonathan Robert Landscape + Design! As Ottawa's landscaping experts, we're always excited by the prospect of helping our clients bring the landscape designs they've always dreamt of into the real world.
We specialize in:
Beautiful and practical interlocking stone designs, perfect for patios

Stunning landscaping to complement your backyard

Cozy outdoor fireplaces and firepits for late nights with friends and family

Poolside decks and features to match your property

Durable driveways that look good and last

Picturesque gardens and garden features to show off your green thumb

And much more!
No matter what you're hoping to do with your property, our design experts have the know-how to take your dreams and make them a reality. Get your free quote today to get started!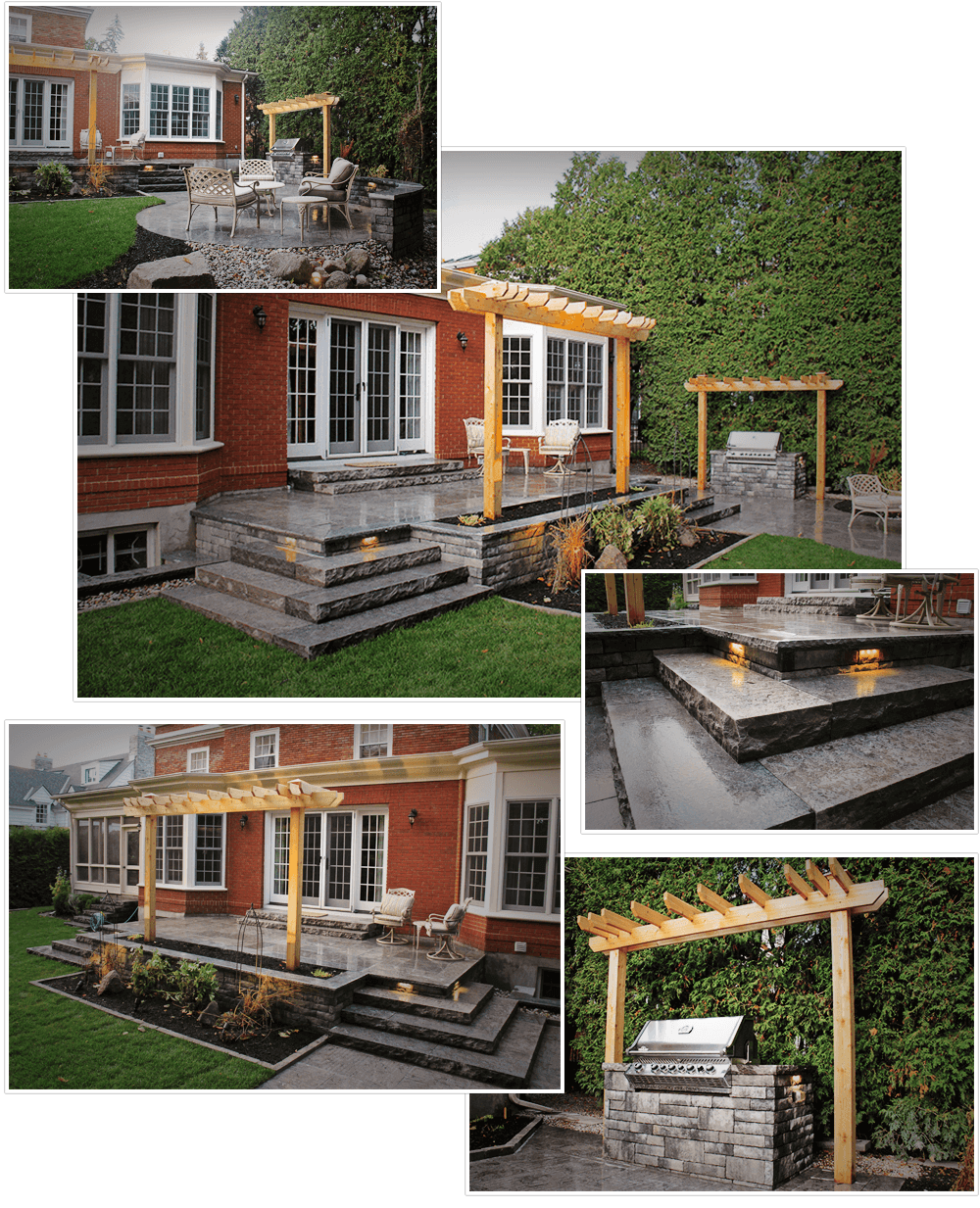 PROFESSIONAL LANDSCAPING AND DESIGN IN BARRHAVEN
Are you hoping to update your home's curb appeal? Maybe you want to add function and comfort to your backyard, improve the deck area around your pool, or simply create a great patio to relax with friends and family. Whatever the case, we're ready to lend a hand.
Jonathan Robert Landscape + Design projects start with a detailed design document. We use our award-winning experience to take your vision and translate it into a comprehensive plan. These designs incorporate everything from colour options to materials.
When you're totally happy with your design, we get to work and bring your design to life! Contact us today to learn more or get started with your Barrhaven landscaping project, and see why we're the go-to professionals!
GET A QUOTE TODAY