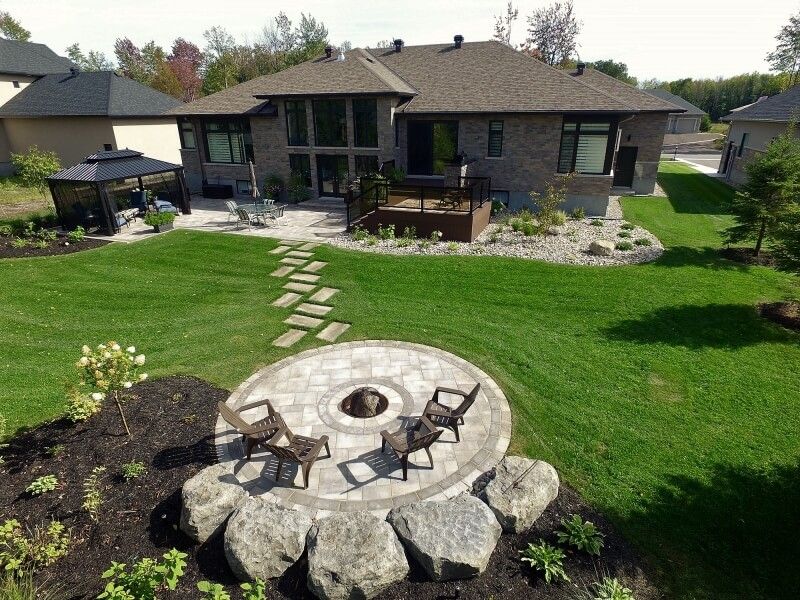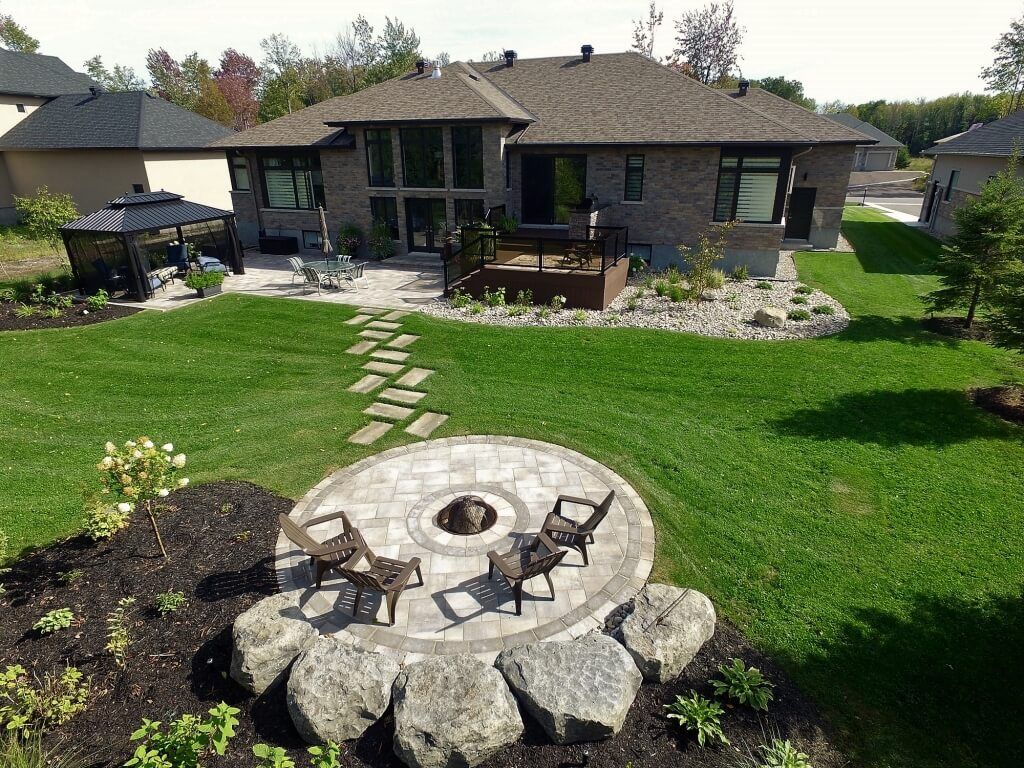 WHAT YOU CAN EXPECT
FROM JONATHAN ROBERT LANDSCAPES
We are a landscape design and construction company that specializes in outdoor spaces and interlocking stone in Ottawa. Whether it is an inviting driveway to create a beautiful gateway to your home, a backyard retreat where your friends and family can relax, or even an alluring poolside landscape to unwind, we can help you get there.
DESIGNING THE DREAM
When you contract Jonathan Robert Landscapes, you get to benefit from our specialization in interlocking stone as well as our expertise in outdoor landscape and construction. Regardless of which area you're looking to remodel, we can provide you with options that suit your tastes and objectives
Paving stones have come a long way since the days of pink rectangular size pavers. Today, with a wide array of colors, textures, sizes and patterns, not only is there something for everyone but we can create something unique and original for every client.  After all, we are all unique.  Why shouldn't our landscapes be the same?
WE CREATE SOME OF THE MOST SPECTACULAR INTERLOCKING STONEWORK IN OTTAWA!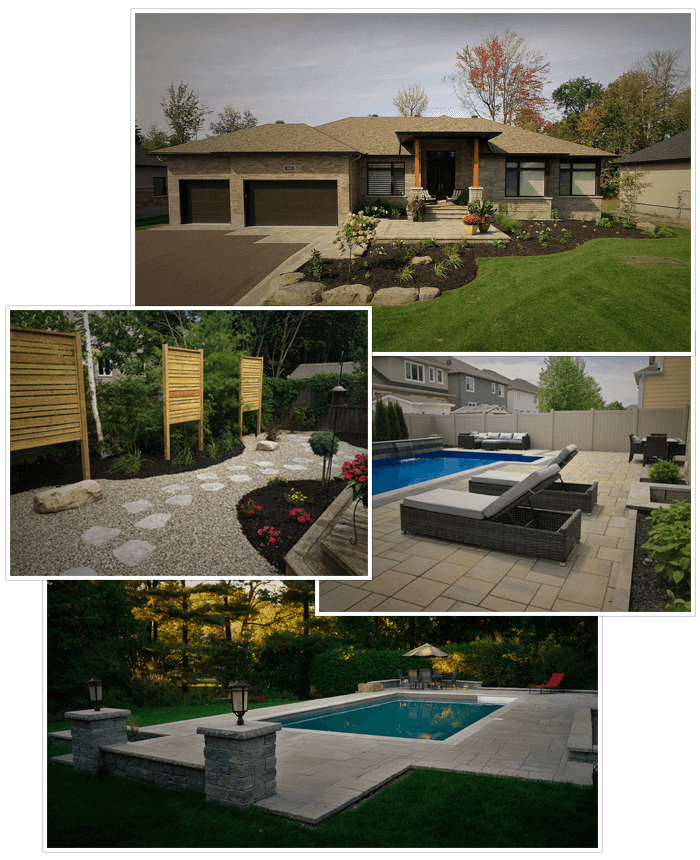 WE'RE THERE EVERY STEP OF THE WAY
We've created a process ensuring that each project is executed to match your vision. Our team of professionals are passionate and devoted to producing quality work with greater efficiency than many other landscaping companies in the region.
Our Interlock & Landscape Design Services Include:
Pools

Patios and Decks

Driveways
Retaining walls

Kitchens

Fireplaces
Water features

Pergolas and Pavilions

Lighting Discover inspiration in custom-built in-ground pools and spas created by Edgewater Pools. With over 45 years of combined experience, you can expect nothing but the highest quality, luxurious backyard pool and spa landscapes. For the ultimate in relaxation, trust the specialists to deliver.