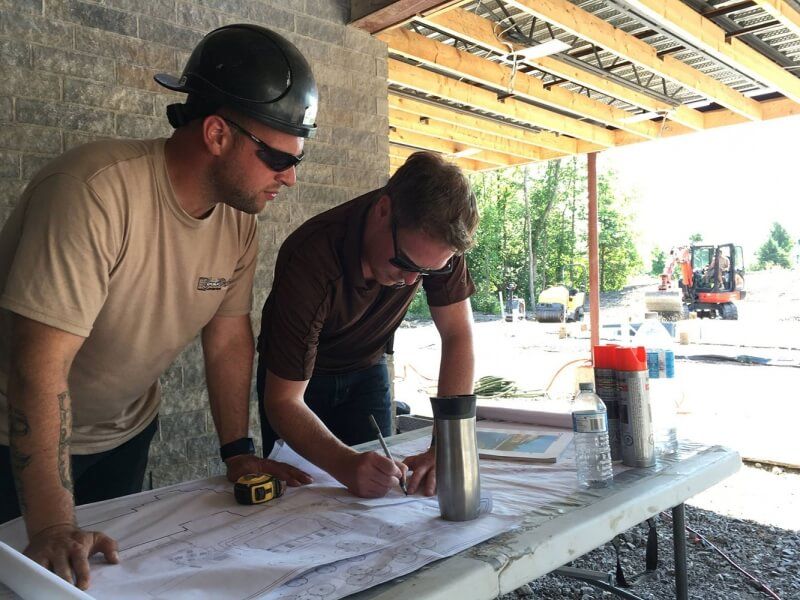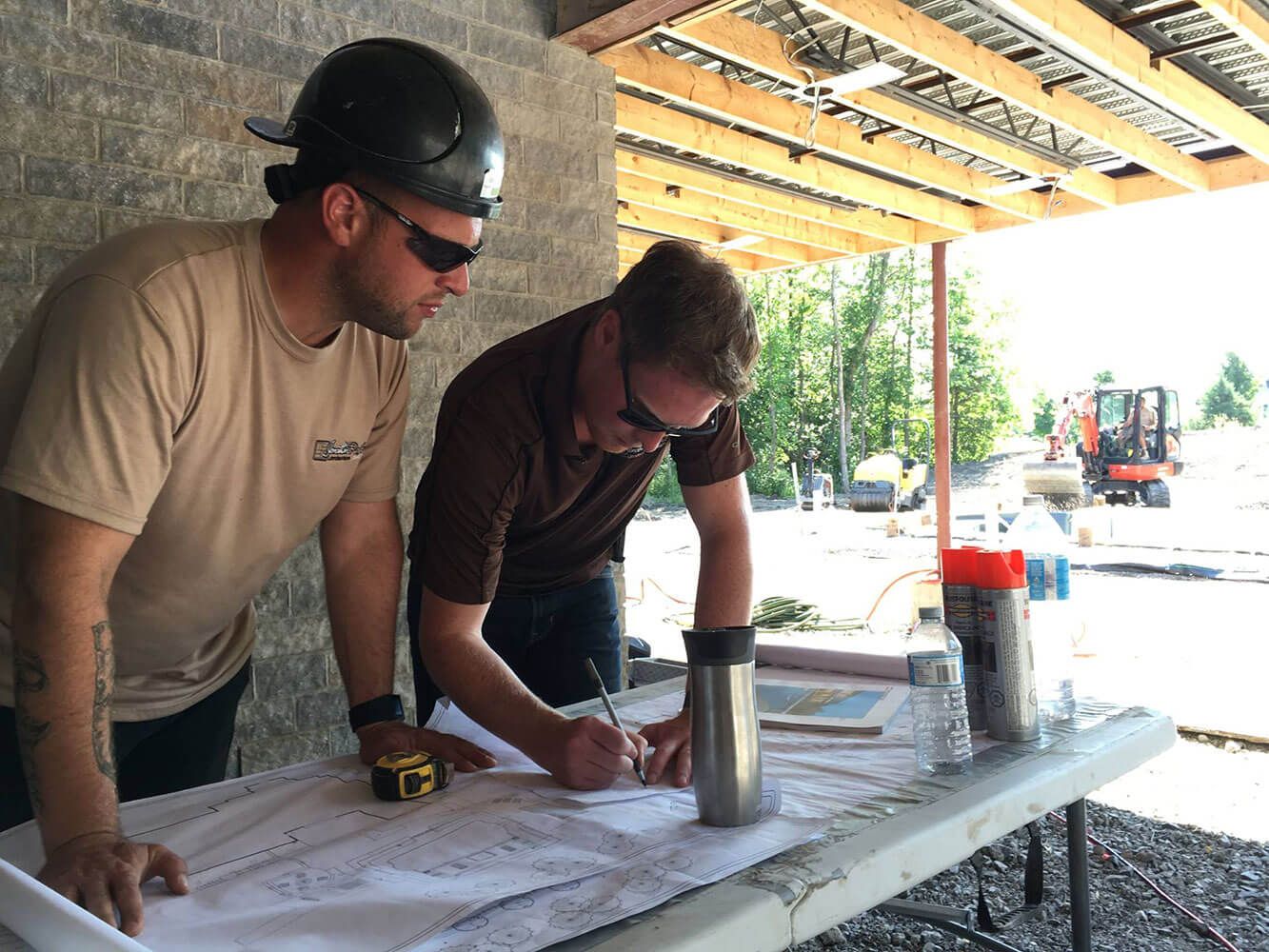 Out of all Ottawa-based interlock and landscaping companies, why choose us?
The main reason:
The quality that is reflected by our passion for landscaping.
We love landscaping, interlocking stone, and we love Ottawa. Our harsh winters make us dream of somewhere warm and exotic, but why leave your own home to get away? After all, our summers are as hot as our winters are cold. Founded on the basis that quality should never be sacrificed and that customer service always comes first, we now have a reputation among clients and other landscapers in Ottawa for exactly that. We not only enjoy building landscapes but also enjoy building relationships with our clients along the way. We are passionate, reliable and more than capable, but words are only that. See what people are saying about us and check out our landscaping and interlocking stone portfolio. That is where the rubber really meets the road.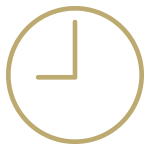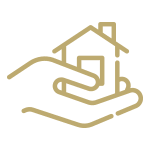 We will treat your property with respect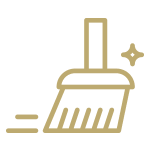 We will keep your property clean and organized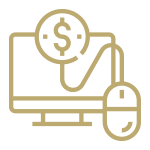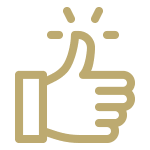 A 3-year warranty on all workmanship
Our Mission
To build high end, award-winning landscapes in the Ottawa area, where quality is never sacrificed and always pursued;
To be creative in landscape designs;
To strive to be Ottawa's best interlocking stone and landscaping company by investing in new equipment and providing training and certification to our employees in order to advance their skill set and knowledge within the landscape industry;
To provide a safe and fun work environment where our employees are treated with respect;
To be the most courteous service providers in landscape and interlock Ottawa has to offer;
To work hard and laugh along the way;
To continue to learn as a business and as a team;
To please our customers, who are the reason we exist.
Core Values
Jonathan Robert Landscapes operates based on these core values:
We work hard in every aspect of our work.

We take responsibility for our actions and learn from our mistakes.

We are honest in everything we do.

We demonstrate integrity as a business and as individuals.

We always do the right thing.

We show respect to the people around us.

We have success as a team.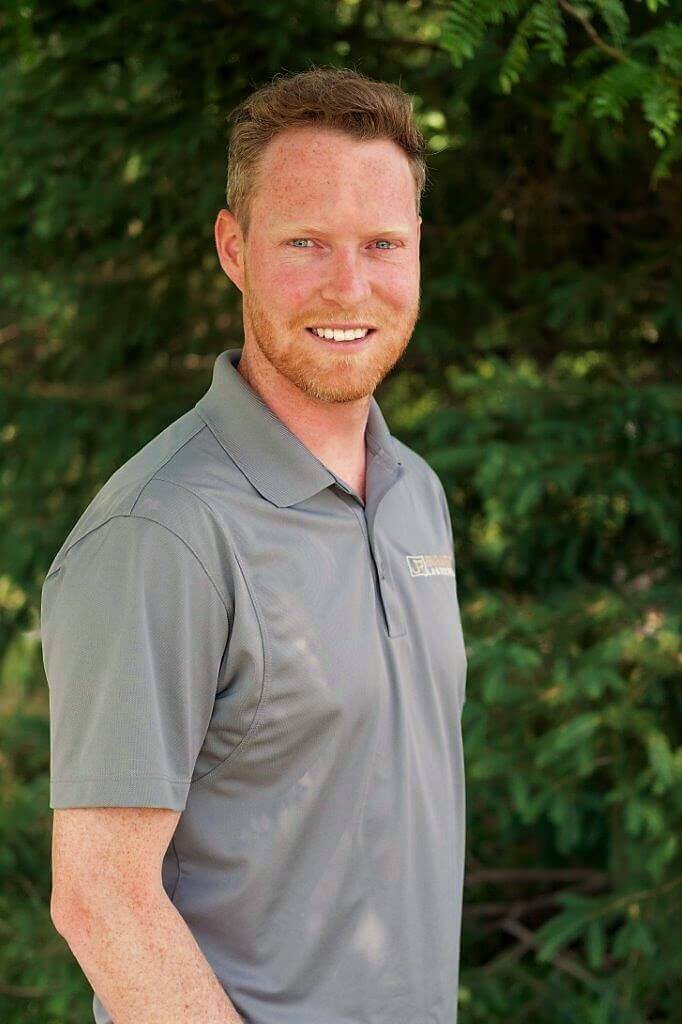 Jonathan Robert – President & CEO
Jonathan's first experience in landscaping and interlocking came at a young age.  Having grown up in the country, there were always outdoor projects to be done around the house and he developed a passion for working outdoors and with his hands.  He always knew he wanted to pursue landscaping as a career.
After retiring from the Canadian Alpine Ski Team in 2007, Jonathan started what is now known as Jonathan Robert Landscapes. Bringing his commitment to excellence, which he learned throughout his athletic career, and his ongoing commitment to quality, integrity and service, Jonathan feels blessed to be able to do what he does.
While overseeing day to day operations, he is always striving to make his business among Ottawa's most professional landscaping companies.  Along with his love for his wife and two kids, Jonathan enjoys the outdoors, architecture and good food.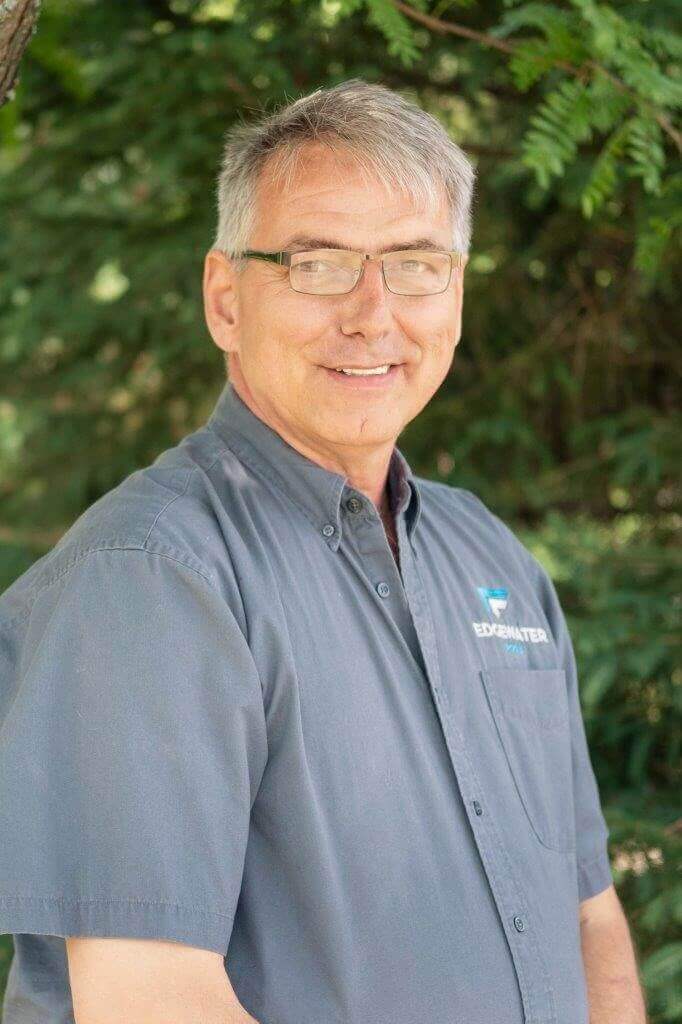 Bert Minor – Sales & Design manager
Bert has been part of the landscape industry for almost two decades, has earned a certificate in landscape design and has always supported the landscape industry. He served as a board member of the Ottawa chapter of landscape Ontario and was a contributing member of the landscape Ontario construction committee. Bert contributed technical articles in the Canadian landscape trades magazine, and several of his projects have been featured in some of the most prominent industry supplier magazines.
Bert's attention to design detail has lead him to be the design & sales manager for both Jonathan Robert Landscapes and our sister company Edgewater Pools.
When Bert isn't working, he enjoys nature and landscape photography and spending time with his daughter and grandkids.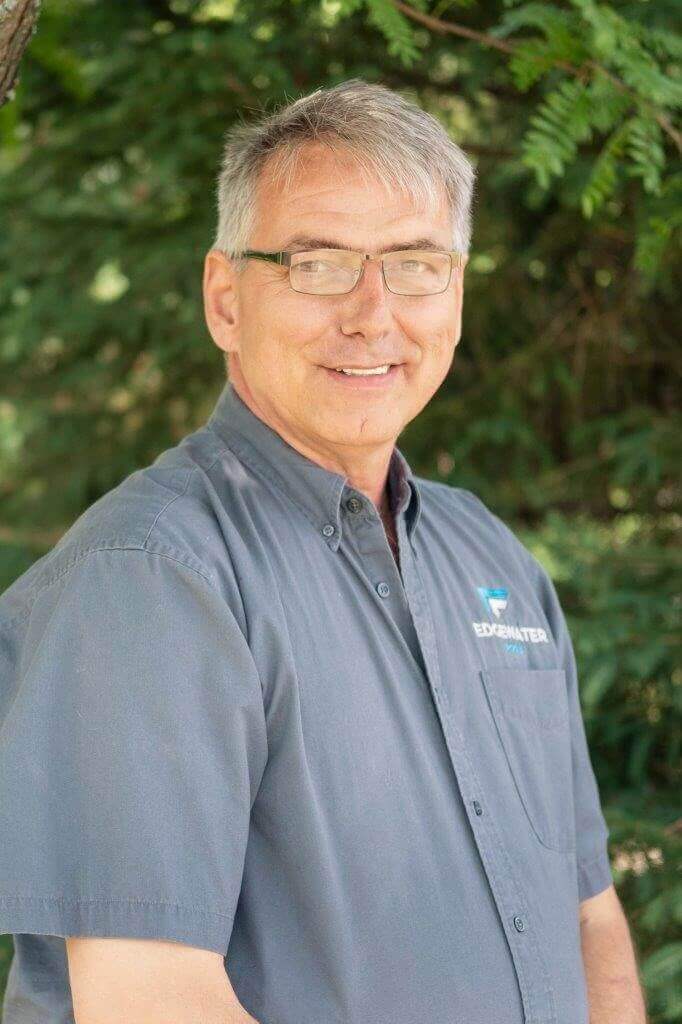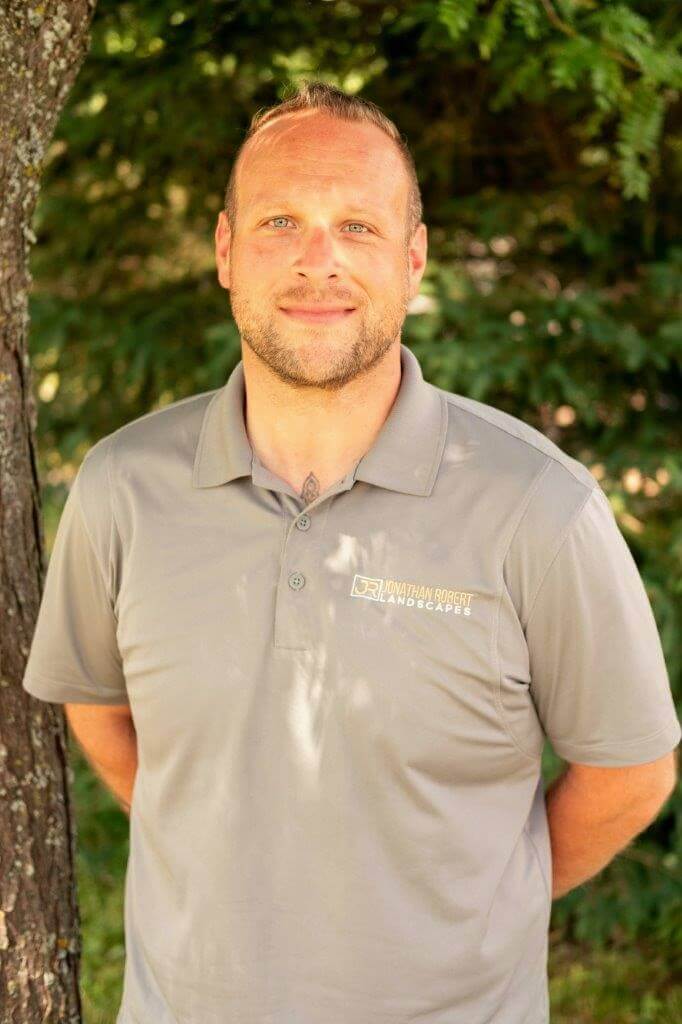 Scott Bertrand – Operations manager
Scott has been in the landscape industry for 17 years. He first started out in the industry as a general labourer while he was furthering his education in Business Management. In that time, he fell in love with "the end result." Seeing the customers overwhelmed with joy had a very positive effect on him, as did the great deal of respect he had for the hard work, dedication and work ethic it took day in and day out to help turn each client's dreams into a reality. Once he completed his education, he decided to make the landscape industry his career.
Over the years he had the opportunity to learn all aspects of the business, but one aspect that stood out the most to him was leadership. He learned firsthand how great leadership could have such a positive effect on productivity and efficiency, but most of all, the impact it has on people.  As operations manager, one of Scott's many tasks is to ensure the clients job get completed on time and within budget while assisting field crews.
Scott's drive to be a successful leader has a deeper meaning, and that's the love and support he has from his two beautiful children and wonderful wife, Shelby. His dedication, work ethic and drive all starts with his number one priority of being a husband and father.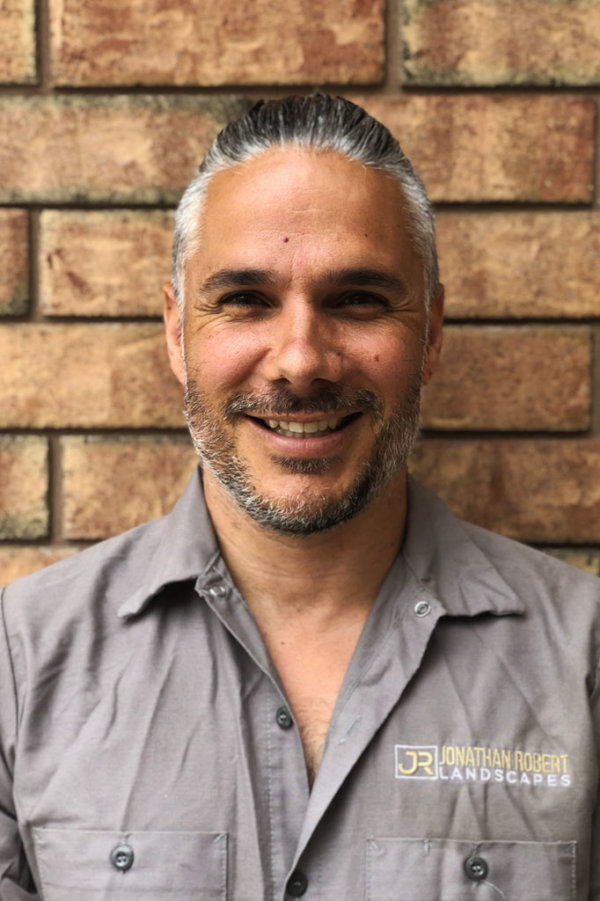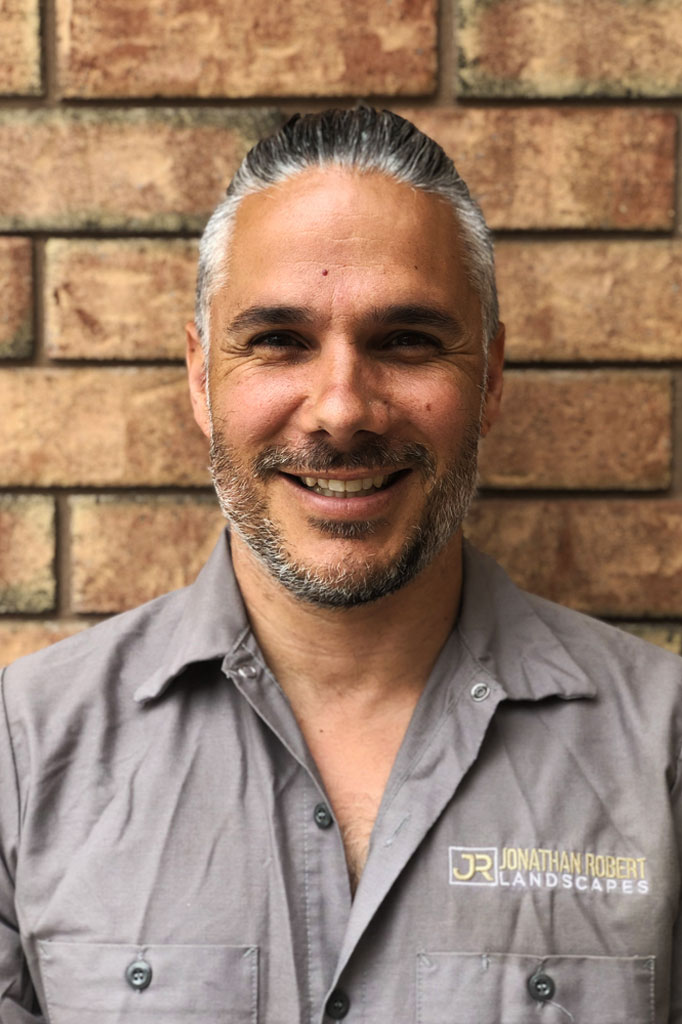 Alexis Drouin – Special Project Manager
Alexis is the newest member of the team but brings with him over 20 years of experience in landscaping including 10 years of experience designing gardens. He is the plant expert and garden architect behind over 500 residential and commercial landscapes in the Ottawa-Gatineau region.
No garden is too small or too big for Alexis. He will integrate the right plants, shrubs, and trees to your stonework, patio, and interlock designs to create a cohesive and balanced look resulting in your own outdoor masterpiece.
Alexis always had a passion for the outdoors. He started working at a garden centre and nursery part-time in high school, and following his graduation from university, joined the organization full time. Over the years, he gained experience and increased responsibility.
When he is not working on creating customized gardens and landscapes, Alexis can be found biking year-round in Canada and in the United States, hiking or skiing in Gatineau Park with his wife and son.