Time to spruce up your landscaping? Call: (613) 702-8884
Relax in Style and Comfort this Summer with Expert Landscaping Design
Summer heat is here to stay, so relaxing in a cool pool in the comfort of your own backyard is high on the list of many homeowners. Expert Ottawa landscaping companies can help you with your pool landscape design to get you the space you've always dreamed of!
As a leading landscaping company in the national capital, Jonathan Robert Landscape + Design has the expertise and experience to get you the results you want.
Our designers specialize in:
Beautiful interlocking stone designs for pool decks and patios;

Designs that work to complement and improve your property;

Gardens and green features that you can take pride in;

Outdoor firepits and barbecue kitchens for entertaining guests;

Lighting solutions for a late-night dip or cozy outdoor evenings;

And much more!
No matter what you're looking for, we're here to help make it a reality. As Ottawa's expert landscapers, we've got the knowledge and know-how to create a beautiful landscape and pool that will be the envy of your friends and neighbours.
Get a free quote today to get started, and discover what we can do for you!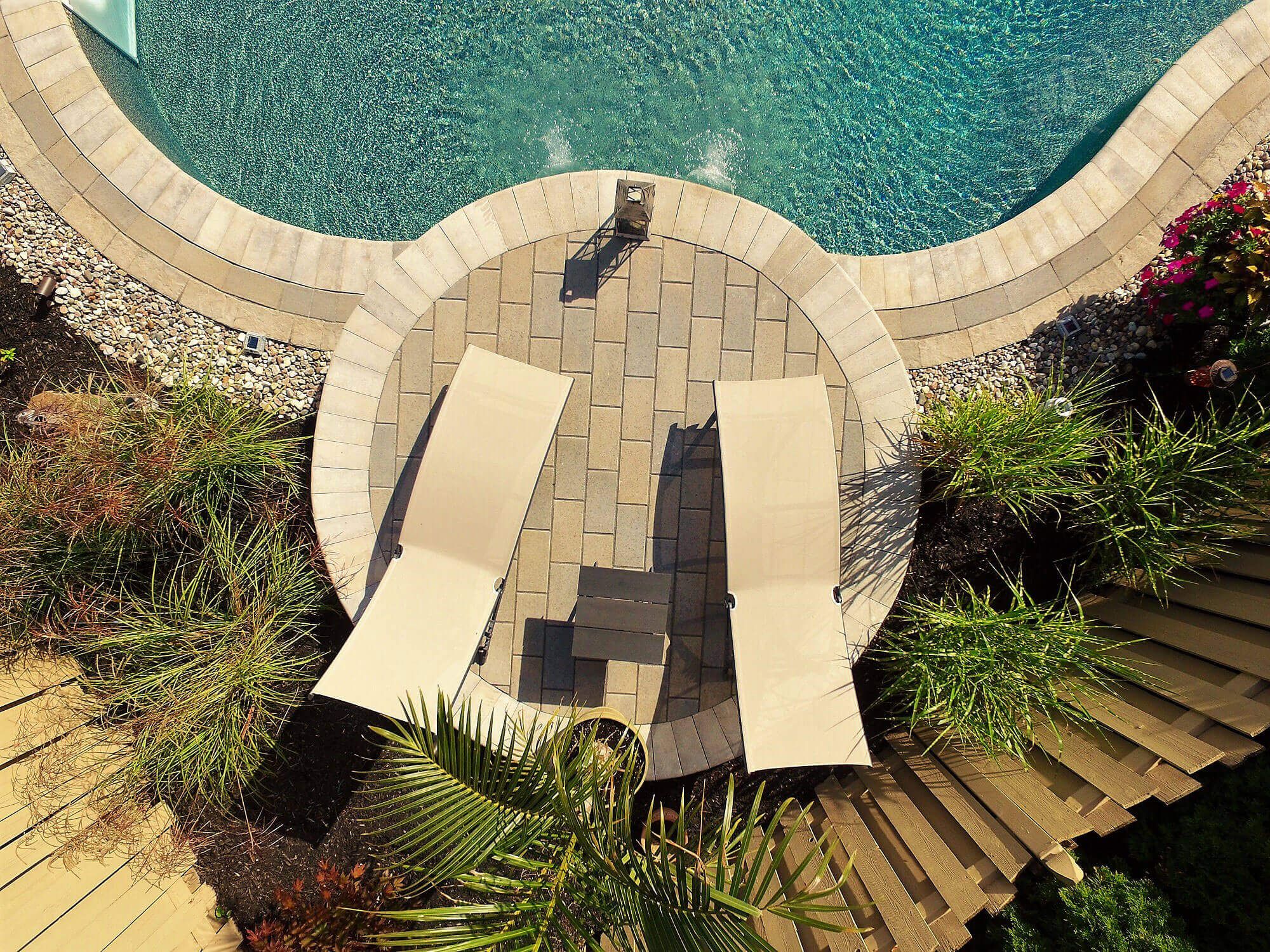 OTTAWA LANDSCAPING COMPANIES MAKE STUNNING POOL DESIGNS A REALITY
Summer's here, and there's never been a better time to embrace a backyard pool with friends and family. If you're struggling to find a design that works for your property but also meets your need, then contact us today and get a free quote! We'll provide a stunning design for you and help you create a beautiful space to relax in at the end of a hot summer day.
Contact Jonathan Robert Landscape + Design today to get the stunning pool landscaping design you've always wanted!
GET A QUOTE TODAY