Time to spruce up your landscaping? Call: (613) 702-8884
Get Your Home Ready for The Summer Early with A Full Property Package
Spring is here, and with the snow finally melting there is no better time to get your home ready for the summer sun.
With Jonathan Robert Landscapes, we're ready to help you design and create:
A refreshing pool and spa space;

A lush garden area to brighten up the backyard;

Comfortable patios for hosting guests or relaxing with family;

LED Landscape lighting to highlight your beautiful property;

A new entrance and front steps to your home, adding curb appeal;

Outdoor fireplaces, perfect for a quiet evening in; and

BBQ Grill Islands to make outdoor entertaining easy.
We are proud to provide the best landscaping in Ottawa, and our quality design packages allow you to see exactly what the result will before we break ground!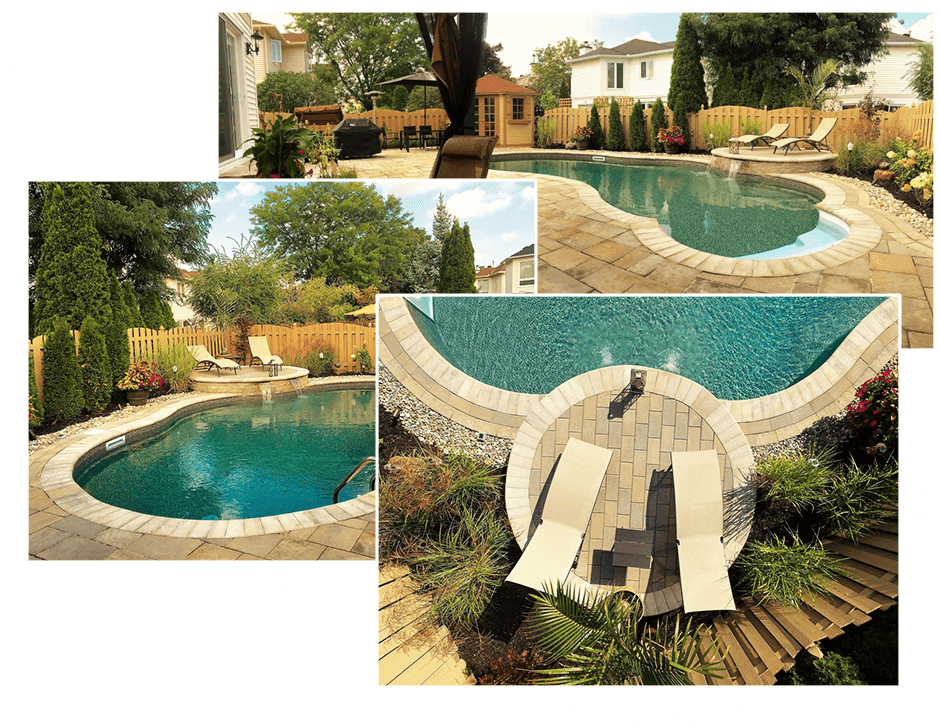 Find the Plan That's Right for You
Our specialized design packages allow us to plan exactly what you would like to have done. Our three options—Silver, Gold, and Platinum—give you a tiered design plan of increasing detail of your property. These packages let you see the finished product before we break ground. When you're satisfied with your design, we send in our experienced team of workers to transform your front yard, backyard, or your full property, bringing your dream design to life right in front of your eyes.
Our friendly workers are skilled and have the know-how to get the job done right. Their commitment to perfection will guarantee that all landscaping is done quickly and efficiently, while paying the utmost respect to your property. We also do a thorough clean-up job once everything is finished, so your home is ready to be displayed to all your friends and family.
GET A QUOTE TODAY
The Trusted Choice for Quality Ottawa Landscaping
At Jonathan Roberts Landscaping, we're proud to call Ottawa home. So instead of being forced to travel to get away to a beautiful outdoor retreat, why not relax in the comfort and luxury of your own home? Make the most of the upcoming summer by designing your perfect outdoor space this spring. Contact us today to learn how we can transform the outdoor areas of your home into your own personal resort that's only a few steps away.
Contact us now at 613-702-884 to make your dream yard a reality!