Time to spruce up your landscaping? Call: (613) 702-8884
Ottawa
Landscaping Experts
Trust in The Expertise and Experience
We've built our reputation as Ottawa's top landscaping company on our passion for stunning landscape design and commitment to exceptional customer service. We take pride in our work, and as a proud Ottawa company, we're ready to help you bring beauty and comfort into your yard.
With Jonathan Robert Landscape + Design, you get:

Exceptional and creative high-end landscape design

Beautiful landscape work that can increase your home's value

Competitive pricing with no hidden costs

Prompt and organized work with respect for your schedule and property

A 3-year warranty on all workmanship

Exceptional customer service that goes the extra mile

Stunning finished yards and patios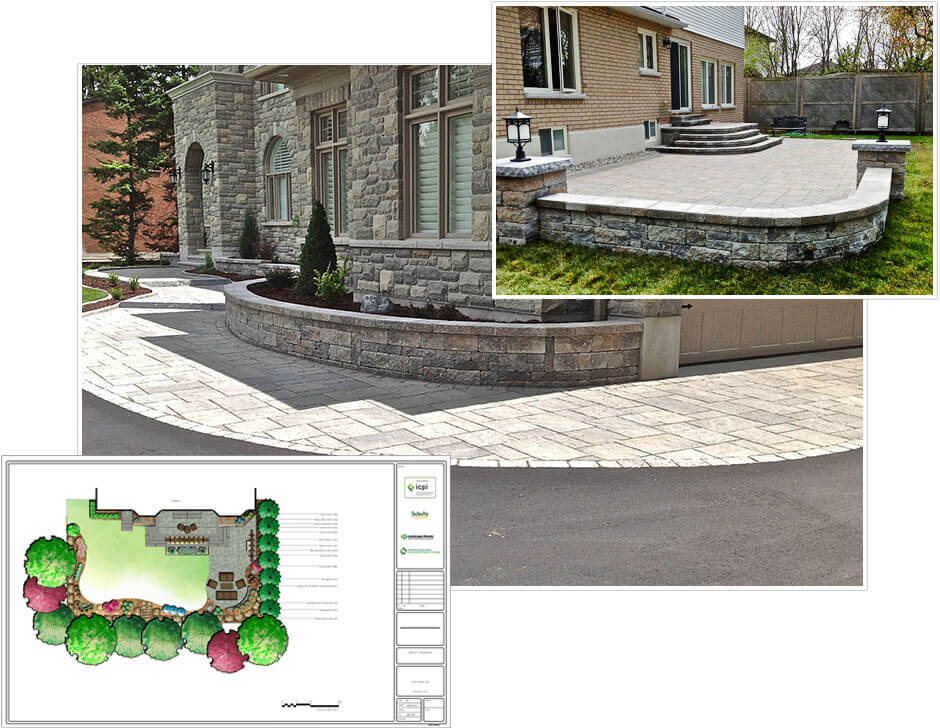 FIND AN OPTION THAT'S RIGHT FOR YOU
We offer three tiers of design packages—Silver, Gold, and Platinum—that offer you a detailed design plan for your property. When you're satisfied with your design and are ready to break ground, our dedicated team of skilled workers will proceed to transform your front yard, backyard, or your full property, making our professional design come alive.
Our workers are courteous and committed, and their expertise and organization will see to it that all landscaping is done in an orderly fashion that respects your property. That means no ugly messes and a thorough clean-up once every job is done so that your property is picture-perfect.
GET A QUOTE TODAY
GET THE MOST OUT OF OTTAWA LANDSCAPING
As proud residents of Ottawa ourselves, we feel you shouldn't have to take a trip to the equator to relax in a beautiful environment. Why not bring some of that comfort and luxury to your own backyard? After all, an Ottawa summer is as hot as our winters are cold. Contact Jonathan Robert Landscape + Design today to learn how we can transform your backyard into one you've always wanted.
Contact us now at 613-702-884 to make your dream yard a reality!
CONTACT US TODAY