Discover the Diversity of Interlock in Ottawa
What comes to mind when you think of interlock paving? Those traditional red rectangular patio bricks? You'll be thrilled to learn that interlock pavers are now used for a multitude of things. And not only that. They also come in a wide variety of sizes, colours and textures to make your project unique and exciting.
Let's highlight a few options to give you ideas for your next Ottawa landscape design project:
Pools: Whether you have an above ground pool or an in ground one, frame it with beautiful interlock to make it stand out in your backyard. Interlock pavers are a preferred choice for any pool area thanks to their non-slip texture—a visual enhancement and safety feature.
Patios: Create a unique looking patio for your home with Ottawa interlock pavers. You'll be simply amazed by the sheer variety of patio stones Ottawa landscape design companies have to offer.
Driveways: Add curb appeal and value to your home by replacing your paved driveway with interlock. The added benefit: no more cracks in the asphalt after a harsh winter. Interlock pavers stand up to the cold.
Retaining walls: Ottawa interlock pavers can also be used to build retaining walls. These walls are functional, while adding character to your exterior, and come in many variations. Consult with an Ottawa landscape design company to discuss all options available to you.
Kitchens: Add character to your kitchen with Ottawa interlock.
Water features: Add a water feature to your pool or backyard to create a relaxing and peaceful oasis. Whether you decide on a fountain, flowing water, or a waterfall, a water feature crafted by an Ottawa landscape design company is a great addition to your home.
Decks: Instead of traditional cedar decks, why not incorporate interlock pavers for your next deck project?
Fireplaces: Transform your fireplace into a beautiful focal point in your room by enhancing it with Ottawa interlock.
Pergolas: Interlock pavers are a great foundation option for any backyard pergolas or pavilions.
Lighting: All too often exterior lighting solutions are overlooked when planning Ottawa landscape designs. Make your lighting stand out with stunning interlock pavers.
What's your next project going to be? Contact an Ottawa interlock and landscape design company today to discuss your ideas and to receive a free quote.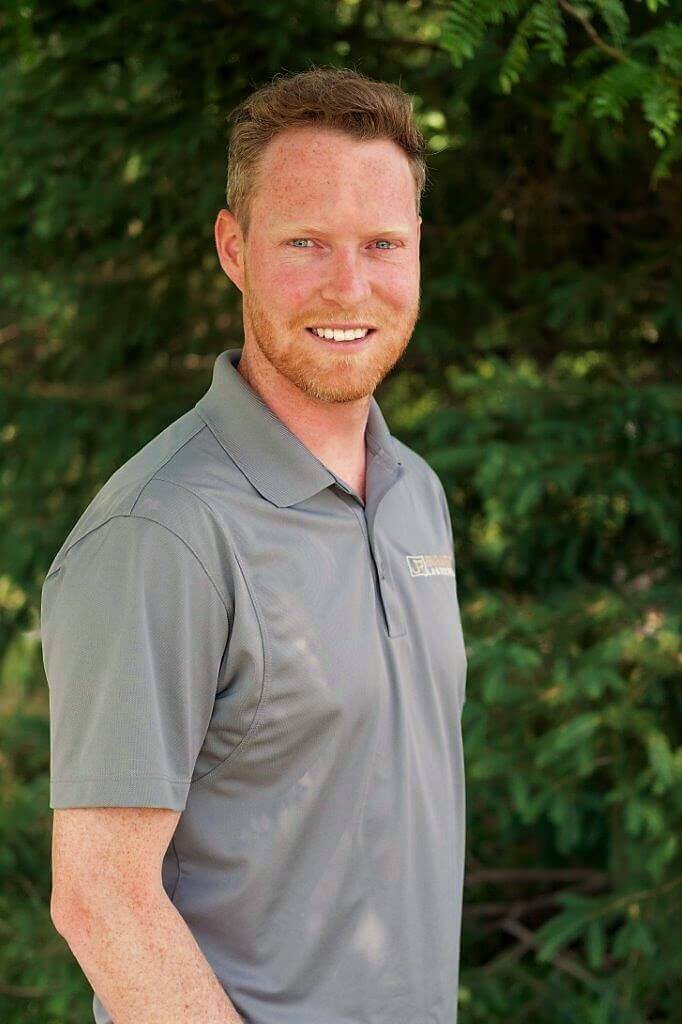 In 2008, following a successful career as a member of the Canadian Alpine Ski Team, Jonathan Robert stepped into the landscaping industry, starting Jonathan Robert Landscapes. In the years since he's quickly earned a reputation for high-quality work with creative designs and has been recognized in several industry-leading publications. Jonathan's always got an eye on innovation and is always looking ahead to see what's on the horizon in the industry. He works hard to stay on top of current guidelines, practices, and regulations. Jonathan is a member of Landscape Ontario, the International Concrete Paving Industry (ICPI), Canadian Nursery Landscape Association (CNLA), and is a Tech-Pro contractor.