Unique and Timeless International Garden Styles for Landscape Design in Ottawa
If your landscape is in need of a change, why not try a unique and timeless style from across the globe?
There are plenty of international styles to choose from that can suit your home and personal tastes. With the help from landscape designers in Ottawa, you'll get to design a beautiful new landscape for your home to suit your budget. From hardscaping to landscaping and everything in between, bring in timeless elements from other parts of the world with professional landscape design.
Modern Landscapes – Clean, Contemporary Designs
Modern landscape designs are based on the aesthetic of simplicity. Simple design and simple maintenance.
Straight Lines
Modern gardens use traditional plant borders to create geometric shapes. These gardens often use low-maintenance shrubs for the borders.
Stacked containers and walls are also used to provide straight lines and symmetry. These designs are ideal for complementing the structure of your home.
Vertical Gardens
A vertical garden adds privacy by becoming a wall of green plants. These can be used decoratively as an outdoor ornamental structure, or functionally as privacy walls.
Sustainable Plants
Instead of just having a garden to admire, you can also have a garden that is functional. Fruit and vegetable plants are a great addition to a garden and encourage a sustainable lifestyle. And drought-tolerant plants—such as lavender and succulents—only need watering once or twice a week.
Pollinator Plants
Consider using various colours and types of plants that attract pollinators to maintain the health of your garden. Pollinators include birds, butterflies, and bees. Although you might not be a fan of bees, they are harmless as long as you don't try to hurt them.
Natural Materials
Another trend is the natural landscape. This includes using more natural resources, such as wood, stone, and clay. Wood decks and seating, and natural stone steps and gardens provide a natural, earthy look compared to the modern, sleek designs with straight lines.
Water Features
Water features have always added beauty and calm to landscapes. And these days, there are many different styles to choose from to suit any landscape design and size.
Outdoor Entertainment
Thanks to modern technology, you can enjoy music, TV, and automated systems outdoors. Wireless speakers can be mounted anywhere in your landscape. And motion-sensor lights can light up paths and different spots around your yard as people walk through.
Outdoor Living
More homeowners are choosing to bring the luxuries of their homes outdoors to make the most of their outdoor time in summer. This includes outdoor furniture, fireplaces, dining areas, kitchens, bars, and even bathrooms.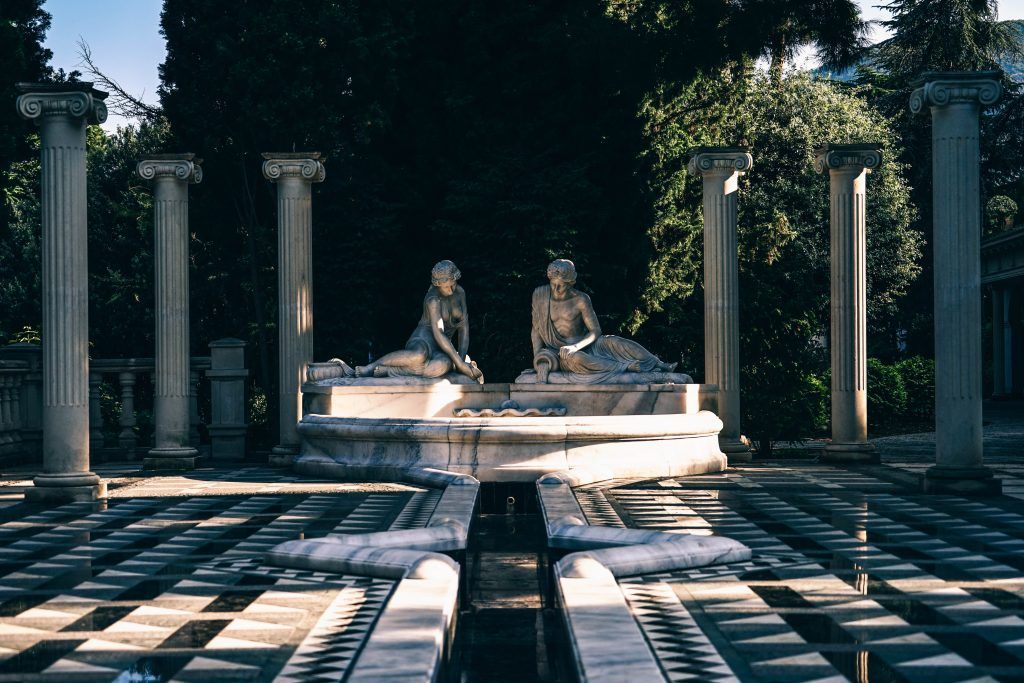 Mediterranean Styles – Stunning Italian Gardens That Will Take Your Breath Away
Mediterranean gardens are both casual and elegant. They combine relaxed plants and materials with more formal designs and accents. These gardens are fairly low-maintenance and can whisk you away to another world with the vibrant, warm colours, and serene setting.
Herb Gardens
Mediterranean gardens smell of fragrant herbs. Grow herbs in the garden and even along pathways to create a lush aromatic walkway.
Vibrant Colours & Texture
Bright colours make for a sunny and serene setting both with plants and hardscaping. Ornamental grasses, lavender, and cypress trees are popular in Mediterranean-style gardens.
Pergolas
Pergolas with vines growing through integrate lush greenery into your patio.
Water Features
Tiered water fountains and traditional urn-style water fountains add a touch of elegance to the landscape, adding a focal point and soothing water sounds.
Potted Plants
Plants in large, colourful, and terracotta pots are easy to move around to create centrepieces or to make space in your yard.
Stones & Tiles
These major accents include:
Travertine stone;
Bright blue tiles—ideal for a splash of colour, including around a hot tub or pool;
Terracotta-coloured stones;
Stone paths and brick walkways;
Paving stones outlined with grass; and
Gravel landings.
Grand Centrepieces
Majestic, eye-catching centrepieces are commonplace in Mediterranean gardens.
These include:
Roman columns;
Statues;
Art;
Pottery; and,
Unusual structures.
Fire Features
Outdoor fireplaces add warmth and light to your Mediterranean escape. And an outdoor brick oven will offer an authentic Mediterranean cooking experience.
Benches
A bench hidden away in the garden, or near a water feature, offers a little piece of privacy and serenity in your backyard.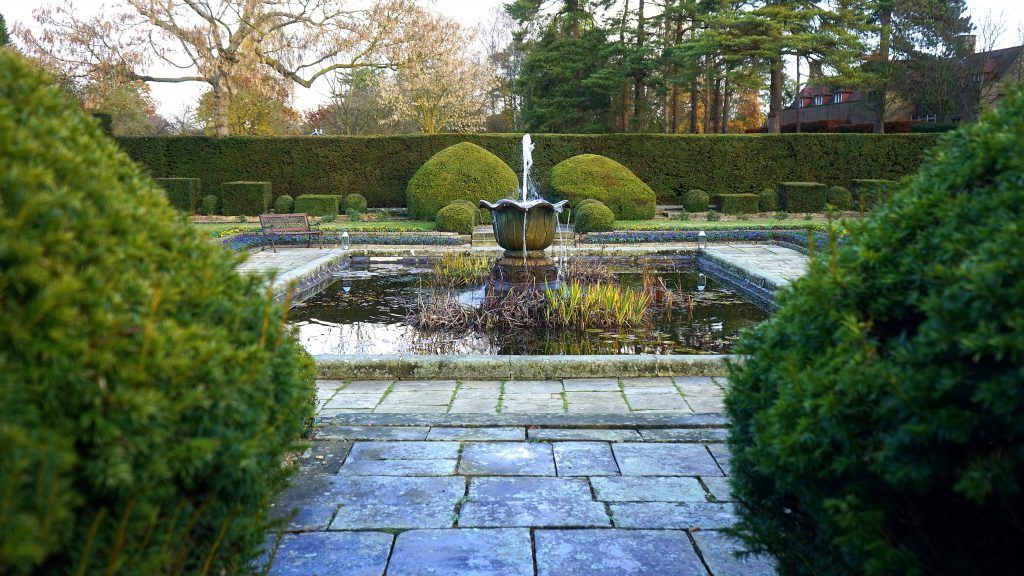 European Designs – French & British Landscapes to Inspire
French landscapes are typically formal, with symmetry and order. They are meant to highlight the centrepiece (your house) from a distance. And since they are so neat and tidy, they require a lot of maintenance.
Cool Colours
Traditional French gardens favour cool colours, such as whites, greens, blues, and purples.
Manicured Gardens
The well-maintained gardens use boxwood hedges, clipped shrubs, fields of lavender, and neat garden beds and planters.
Stone
Stone is common for paving, edging, terraces, decorative elements, and places to sit and enjoy the garden.
English gardens are usually more natural looking, and less formal. They celebrate the beauty of nature and are meant to be relaxing.
Small Ponds
Consider adding a small pond to your yard. And for an added English touch, install a small footbridge over the pond.
Tree Groves & Rolling Lawns
Plant trees together along pathways that lead to open green space.
Unique Floral Designs
Plant flowers and all types of plants in rows and shapes to create your own unique English floral design.
European gardens typically have the following styles:
Dark Fencing & Structures
Dark colours, such as navy blue, provide dramatic backdrops to plants, trees, and shrubs.
White Gardens
Gardens with all white flowers are elegant and offer a bright garden when the moon is shining at night.
Terraces
Terraces are popular in gardens across Europe. They offer different levels with various uses.
Natural Stone
Natural stone provides a timeless look to garden walls and patios. Consider using:
Granite pavers;
Bluestone;
Flagstone; or,
Limestone.
Moss & Patina
Moss and patina on landscape elements give the appearance of age in the landscape.
Planters
Fill planters with annuals and edible plants, fruits, and vegetables.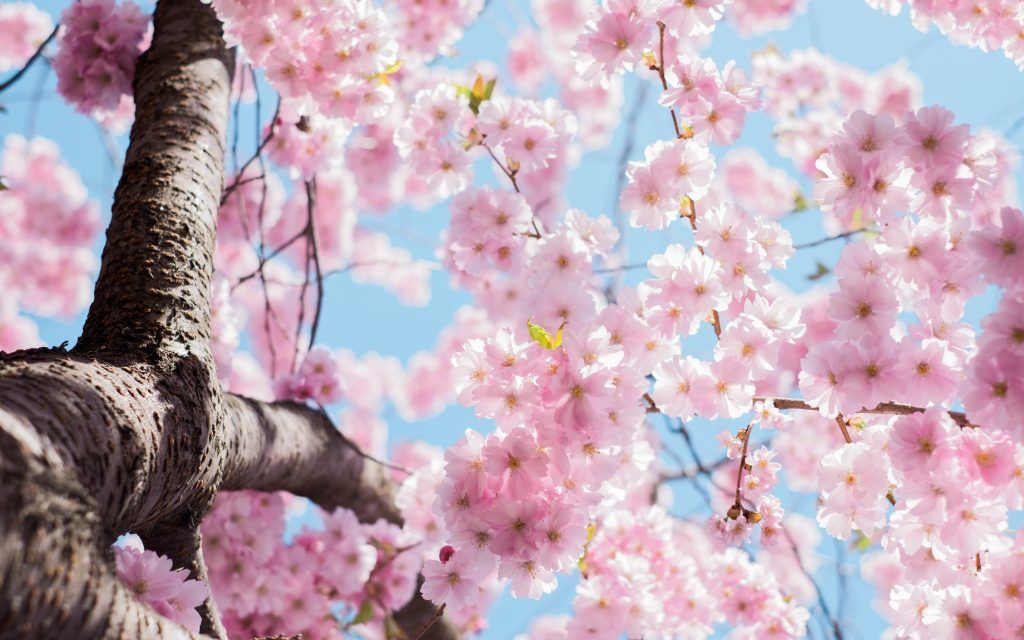 Oriental Gardens – Lusciously Colourful Asian-Inspired Designs
The Asian landscape style serves as a space for meditation, inspired by Zen designs.
Art
Use art pieces as subtle focal points throughout the garden. If you opt for a Buddha statue, use one with his whole body, not just his head.
View from Indoors
Make your garden look great from the indoors as well as outside.
Meandering Paths
To prevent evil spirits from entering your home, avoid straight pathways, and opt for zig-zag paths.
Iconic Asian Plants
Do not use white flowers or any colour of chrysanthemum as these are considered funeral flowers in many Asian cultures.
Use these plants to create the meditative garden style:
Flowering cherry;
Japanese maple;
Bamboo;
Ginko;
Mugo pine;
Azalea;
Juniper;
Ferns;
Ginger;
Thyme;
Star jasmine;
Asiatic jasmine;
Modo grass; and,
Liriope.
Less is More
Just because there's an empty space doesn't mean it should be filled. Choose a few focal points (trees and statues for example) and pair them with low-lying plants. Be sure to illuminate these focal points and pathways with proper outdoor lighting. With the right lights, you'll highlight the essence of your garden, set the tone, and provide mood lighting at night.
These unique international garden styles have lasted the tests of time. Each offers its own unique ambiance, with some requiring more work than others. With professional landscape design in Ottawa, you can bring some or all of the elements of a chosen style from across the globe into your backyard for a new timeless look this summer.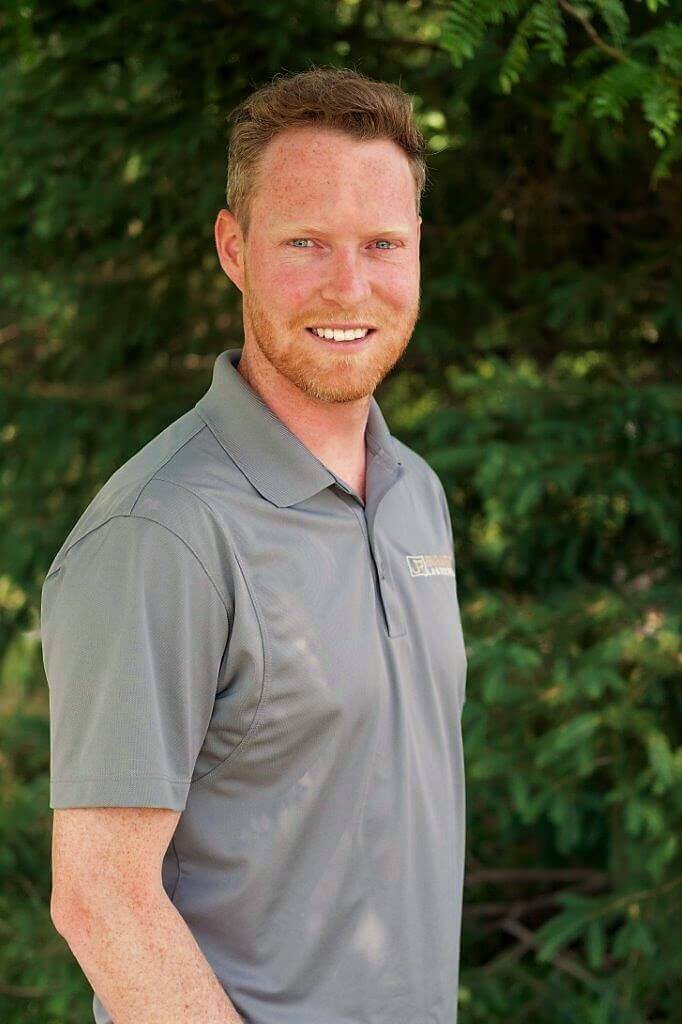 In 2008, following a successful career as a member of the Canadian Alpine Ski Team, Jonathan Robert stepped into the landscaping industry, starting Jonathan Robert Landscapes. In the years since he's quickly earned a reputation for high-quality work with creative designs and has been recognized in several industry-leading publications. Jonathan's always got an eye on innovation and is always looking ahead to see what's on the horizon in the industry. He works hard to stay on top of current guidelines, practices, and regulations. Jonathan is a member of Landscape Ontario, the International Concrete Paving Industry (ICPI), Canadian Nursery Landscape Association (CNLA), and is a Tech-Pro contractor.