From Backyard Patios to Interlock Driveways, These Tips Will Help Increase the Value of Your Home
When it comes to your home's value, the outside is just as important as the inside of your home.
A home with an attractive façade, landscape, and driveway will have curb appeal. And this curb appeal makes the first impression on visitors and potential homebuyers.
The backyard can also be a major selling point for a home. An outdoor living space with a patio will increase the square footage of your home and boost its value.
Contact Ottawa interlock and landscaping specialists, and follow these tips to increase your home's value from the outside.
How Much to Spend
If you plan to move in the next few years, you will want to recover your investment.
Consider your property value and your neighbourhood's property values. You don't want to spend much more than your neighbours would. At most, spend between 20 to 30 percent of your home's property value
Professional landscaping can add 15 to 25 percent to your home's value. So take that number into consideration when deciding on a budget.
Front Yard Upgrades
Since the front of your house is the first thing people see, keep it clean, updated, and well-maintained.
Doors
A new, high-quality, and secure front door will boost curb appeal. And if it's an attractive colour—like red—it will also improve the overall look of your home.
Consider spending 0.5 to 1 percent of your home's value on a new door. Steel and fibreglass doors are durable, secure options. Also, make sure the door has high-quality hardware, such as deadbolt locks for added security.
Porches
You can expand your home's living space to include the front porch. Add a couple of chairs, a small table, or even a swing. This will increase the square footage of your home and boost curb appeal.
Accessories
Updating the accessories on the front of your home is a bit of work that can go a long way. Consider installing a new mailbox, doorbell, house numbers, and light fixtures to spruce up the front of your home.
Driveways
An attractive driveway can make all the difference in the appearance of a home. Driveways with cracks, holes, and stains will drag down any upgrades you've made to the front of your house.
So if you plan to boost your home's curb appeal, you should invest in a quality driveway upgrade. Consider your home and neighbourhood property values for your driveway budget.
Asphalt is the most common driveway material because it is cheaper up front. But it will need regular repairs, patches, and replacement, making it less cost-effective. A typical asphalt driveway has a 10-year lifespan.
Concrete driveways last much longer than asphalt—about 25 years. But they also need regular maintenance. Like asphalt, concrete can be stamped and coloured to mimic the appearance of stone and brick.
But if it's a stone look you're after, consider investing in interlock stone driveways. They come in a variety of colours and styles to suit any home. And they can provide a timeless, classic look.
Interlock stones are the most durable driveway option, lasting about 30 years. They are also easier to maintain. If you have an oil spill, you can replace the stained stones. You can also remove the stones to replace a weakened base instead of having to tear up asphalt or concrete.
Interlock driveways also help the environment by allowing rainwater to pass through. These prevent harmful storm-water runoff from entering sewers and waterways.
Backyard Designs
What you do with your backyard landscaping will depend on your current and future usage. Here are some questions to ask yourself when deciding on your backyard landscaping:
Is your backyard your evening and weekend getaway?
Do you enjoy entertaining?
Do you enjoy gardening?
How do you envision your backyard in the future, say when your kids are older?
What does your backyard need?
What will add value and enjoyment for you?
Patios
Backyard patios and decks are the keys to enhancing outdoor living spaces. When choosing a patio material, consider the following:
Your patio or deck design should complement your backyard and home;
Outdoor living spaces are extensions of the home;
Elevated decks prevent weed growth underneath;
Wood decks are cheaper than interlock-stone patios, but stone lasts much longer.
Fences
If you want privacy in your backyard, consider building a wooden or PVC fence. Since fence installations are laborious, you may want to hire professionals.
Look into municipal building codes and bylaws that may restrict the height of fences. And if you have a good relationship with your neighbours, ask them if they want to split the costs on a shared fence.
Gardens
Gardens add colour and beauty to homes, but they can be a lot of work. If you love gardening, then garden to your heart's content. But if you prefer a low-maintenance garden, plant shrubs, ground covers, and evergreens. Also, consider planting a tree for shade and an extra piece of nature in your backyard.
Lighting
Outdoor lighting allows you to enjoy your backyard past sundown in the summer and fall. Lighting improves visibility and safety, so you can spend hours outdoors.
Consider installing lighting around your garden, pathways, and patio. You can even use spotlights to highlight garden features for added style.
Once you've finished landscaping and hardscaping, make sure to maintain your investments. This includes gardening, repairs, cleaning, and replacing damaged materials.
Contact Ottawa interlock and landscape designers to improve your home's value from the outside.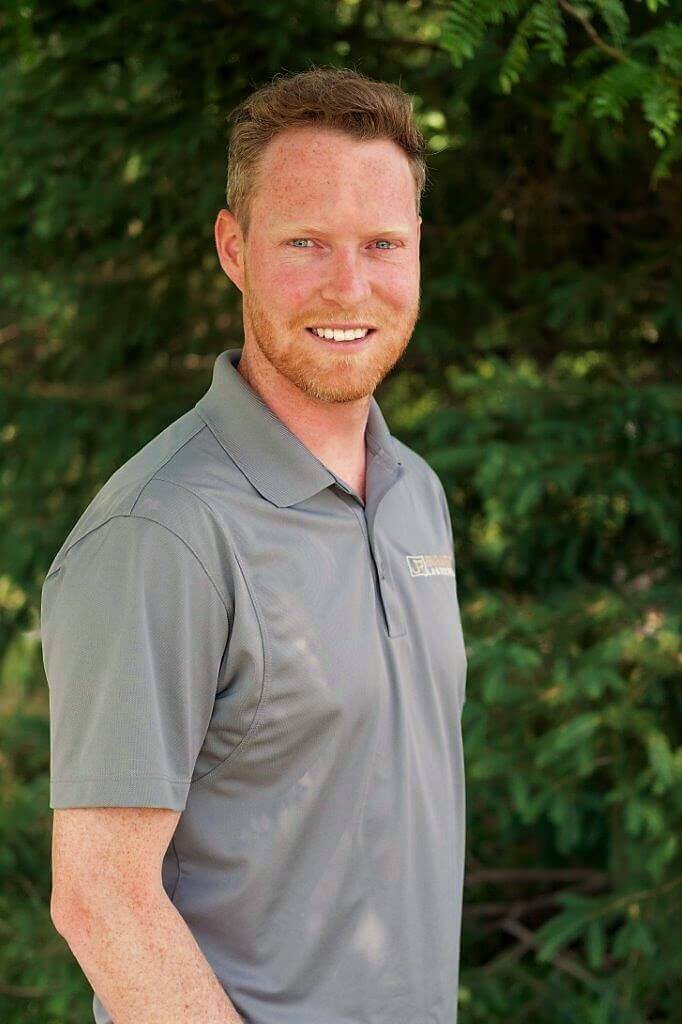 In 2008, following a successful career as a member of the Canadian Alpine Ski Team, Jonathan Robert stepped into the landscaping industry, starting Jonathan Robert Landscapes. In the years since he's quickly earned a reputation for high-quality work with creative designs and has been recognized in several industry-leading publications. Jonathan's always got an eye on innovation and is always looking ahead to see what's on the horizon in the industry. He works hard to stay on top of current guidelines, practices, and regulations. Jonathan is a member of Landscape Ontario, the International Concrete Paving Industry (ICPI), Canadian Nursery Landscape Association (CNLA), and is a Tech-Pro contractor.