Jump into Summer with Great Ottawa Landscaping For Your Pool Deck!
For Ottawa residents, summer can't get here fast enough. Why not get a head start on summer planning by considering your swimming pool and the landscapes around it? Whether you've already established a pool or you are considering installing a brand new one this year, remember that the right landscaping can take your pool area from drab to fab! Your trusted landscaping Ottawa experts are full of ideas that can be used simply or boldly to create a pool area you'll never want to leave:
Commune with Nature
Green space helps ground us and keep us connected to nature while providing lush colour, complex patterns, and even shade. Maximize the use of large plants and trees by designing your pool space around what's already in your yard. This will maintain the integrity of your landscaping, provide easy shade, and create a unique space based on what is naturally available.
Use smaller potted plants to match a colour scheme and personalize your pool area. Because potted plants are smaller, they can be moved to different areas and changed regularly to keep your Ottawa landscapes fresh. Consider the use of hanging plants to add depth to your pool deck. If you are looking for something a bit more permanent, consider adding planters around the pool area. Planters are larger, solid structures that can house a diverse arrangement of plants.
Keep grass to a minimum when landscaping around your pool. You won't want to mow large amounts of grass near your pool or worry about pesticides where your family will be walking barefoot.
Add Spark with Lighting
We all know the standard lighting for pool landscapes: perhaps a single ground light in the pool for evening swimming, followed by tiny solar lights around the perimeter. Although these are functional, there is much more that can be done with lighting in your pool area. Consider a constellation of lights on the pool floor and walls to create a starry evening experience, or warm hanging lights in trees, canopies, and other plants around the pool area. You don't need to restrict pool use to daytime; creating unique lighting arrangements makes your pool inviting in the evening and night time.
Tactile Textures
Find your own piece of the lake in Ottawa landscapes with beach stones. You can Use stones on walkways, as furniture structures, or compliment green space. Stonework creates texture that you can see. Be sure to keep stones on the larger side, avoiding very small pebbles or gravel; when stones are too small they become easily scattered onto the pool deck, and may even end up in the pool or in the filter.
You will be ready to jump into clean blue waters as soon as summer arrives with these great ideas for your pool landscaping in Ottawa!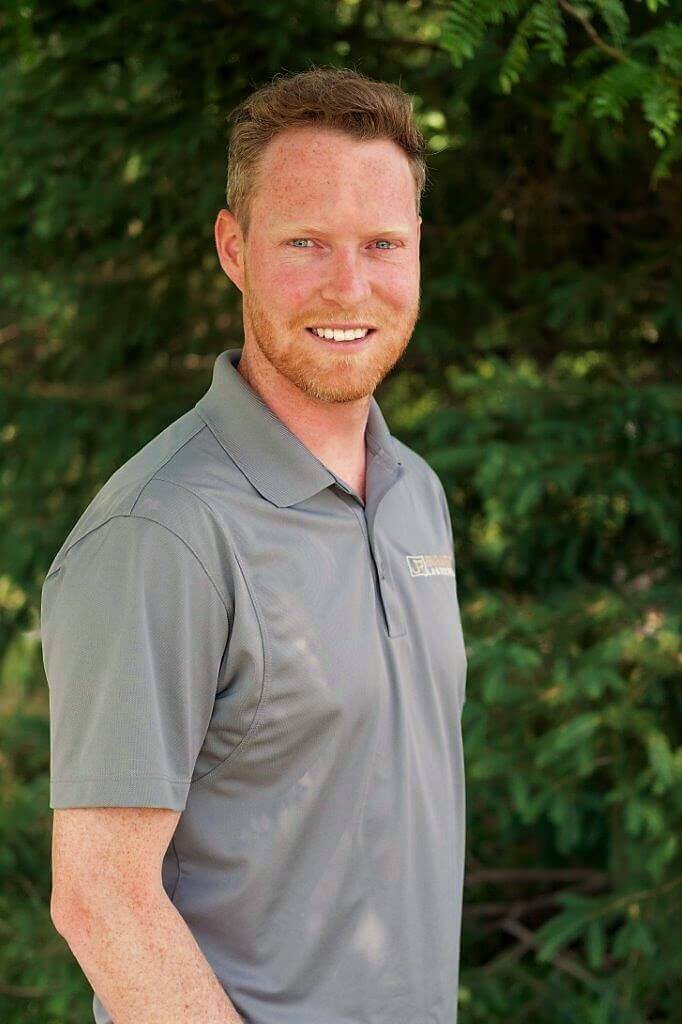 In 2008, following a successful career as a member of the Canadian Alpine Ski Team, Jonathan Robert stepped into the landscaping industry, starting Jonathan Robert Landscapes. In the years since he's quickly earned a reputation for high-quality work with creative designs and has been recognized in several industry-leading publications. Jonathan's always got an eye on innovation and is always looking ahead to see what's on the horizon in the industry. He works hard to stay on top of current guidelines, practices, and regulations. Jonathan is a member of Landscape Ontario, the International Concrete Paving Industry (ICPI), Canadian Nursery Landscape Association (CNLA), and is a Tech-Pro contractor.