Everyone's home should be as comfortable, inviting and relaxing as possible. With a few simple tips, you can transform the boring exterior of your home into something amazing. Unless you're building your home from the foundation up, it's difficult to get exactly what you want. Luckily there are a number of landscapers in Ottawa that offer an array of landscaping services. They can transform your plain yard into a beautiful oasis. Since Ottawa interlock companies are becoming more and more prevalent, the growing interest in interlock stone has created a new rising market in Ottawa. Take a look at these easy landscaping tips that can help create the home you've always dreamed of!
Paving the Way
You laneway is one of the first things people see when they pull up to your house. A cracked and well-worn laneway can be very detrimental to your property. We live in Canada and as a result of that we have extremely cold winters. If your laneway is cracked, it's more than likely going to get worse over the winter. Add some interlock around your laneway to give it that extra flair. There are many experienced landscapers in Ottawa that can assist you in paving the way.
Stepping Up
Your front steps are an essential part of your home. Without them your visitors would have to jump three feet to get in your front door. You can customize your front steps in any way you like to reflect your taste. By constructing your front step out of interlock, you will give your home a timeless look.
The Perfect Patio
Ottawa interlock companies are leading the way in backyard patios. This is great news for you as they can provide the expertise and advice you need to make the most of your backyard. Landscapers in Ottawa can turn your bland backyard into a heavenly hangout. And remember, don't be afraid to get creative! Choose the style of brick that best suits your backyard. This includes  choosing options on the style of brick, colour, pattern and shape.
Backyard B-B-Q
Ottawa interlock companies can build you any number of things. A great addition to add to your backyard is a BBQ Pit. This classic look will help you and your hungry hotdog eating guests enjoy every moment this summer.
Go With the Flow
Adding a fountain to your backyard is a going one step further. But, the soothing sounds of this natural element flowing can really make your backyard experience. You can construct a tranquil fountain out of any number of rocks, giving it a natural feel and look.
Sitting Pool-Side
Adding interlock around your swimming pool will make your time spent in and around it next year that much better. It enhances the look and feel of the pool and when you hop out of the water to step on the quality interlock stone, you'll know you made the right decision.
For more information on interlock and landscaping, contact one of the veteran landscapers in Ottawa. Ottawa interlock companies are working hard to provide their clients with personalized quality landscaping and interlock.  Change the dynamics of your home today by making some simple changes!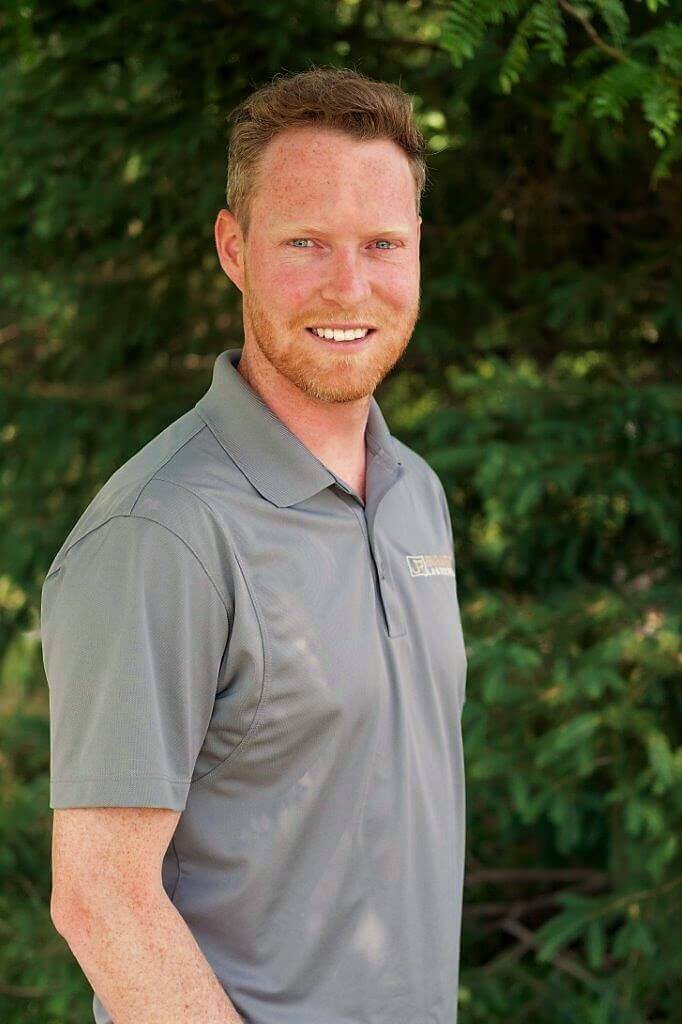 In 2008, following a successful career as a member of the Canadian Alpine Ski Team, Jonathan Robert stepped into the landscaping industry, starting Jonathan Robert Landscapes. In the years since he's quickly earned a reputation for high-quality work with creative designs and has been recognized in several industry-leading publications. Jonathan's always got an eye on innovation and is always looking ahead to see what's on the horizon in the industry. He works hard to stay on top of current guidelines, practices, and regulations. Jonathan is a member of Landscape Ontario, the International Concrete Paving Industry (ICPI), Canadian Nursery Landscape Association (CNLA), and is a Tech-Pro contractor.