Interlocking Stone is Tough, Low-Maintenance, and Attractive, Say Ottawa Interlock Companies
If you're thinking of installing a deck or patio, or perhaps a new walkway or driveway, you have many options to choose from. Ottawa interlock companies install many patios every year, and interlocking stone is becoming a more popular choice thanks to the many benefits it offers. When planning a new patio for your home in Ottawa, interlock should be at the top of your list. Here's why:
It's More Than Just a Pretty Face
Let's get the obvious out of the way: from a design standpoint, interlocking stone is hands-down the most attractive option around. The stones come in all kinds of colours, shapes, and sizes, and can be laid into the ground in different patterns, offering you a truly customizable patio that matches both your home and your tastes. However, just because it has such high aesthetic value doesn't mean it's lacking in other areas. This style of patio truly is a combination of beauty and function.
It's Tough
Ottawa interlock companies are proud of the work they do, because these stone pavers can stand up to a lot—especially environmental factors. Concrete and asphalt shrink and expand with the ground beneath them depending on the temperature, causing unsightly cracks that are difficult to repair. Wood tends to warp with the changing seasons too, and can be subject to rot. Brick will chip and crumble over time and exposure to the elements. But interlocking stones are durable and long-lasting. Thanks to flexible spaces between them, the stones of your new Ottawa interlock patio won't expand or contract, and they can stand up to at least 8,000 lbs psi without breaking—perfect if you get a driveway to match your patio.
It's Low Maintenance
Stones are much easier to clean than many of their alternatives. Often, a simple sweep and an occasional rinse with your garden hose will be more than enough. Every now and again, you may need to load up the pressure washer with some cleaning solution, but that won't be too frequent. Additionally, in the event of damage to your new patio, repairs are cheap and simple. Likely, only a single stone or two will be damaged—simply replace the stones in question, and call it a day. Talk about easy!
The Benefits Don't End There
These are just a sampling of the benefits you'll reap when you contract Ottawa interlock services, and there are more. With a new patio made of interlocking stone, you can significantly boost your resale value—not to mention the curb appeal added by a stone walkway. Then there's drainage—rainwater and snowmelt will just seep through the cracks, draining into the ground instead of pooling or running off into your garden or somewhere else you don't want them. To experience these benefits and more, get in touch with one of your local Ottawa interlock companies now!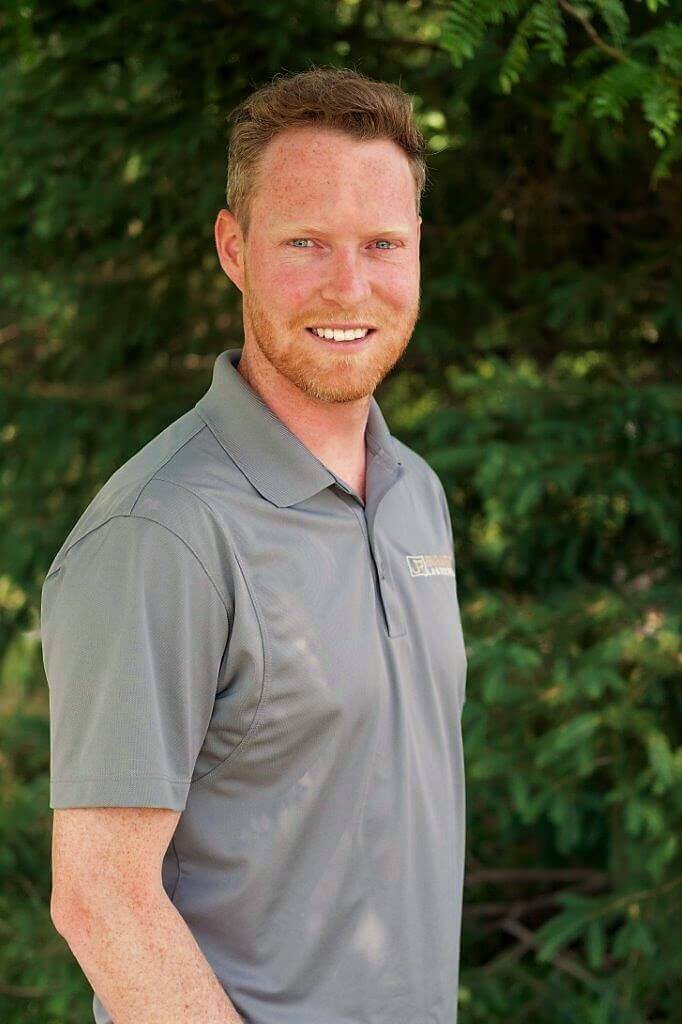 In 2008, following a successful career as a member of the Canadian Alpine Ski Team, Jonathan Robert stepped into the landscaping industry, starting Jonathan Robert Landscapes. In the years since he's quickly earned a reputation for high-quality work with creative designs and has been recognized in several industry-leading publications. Jonathan's always got an eye on innovation and is always looking ahead to see what's on the horizon in the industry. He works hard to stay on top of current guidelines, practices, and regulations. Jonathan is a member of Landscape Ontario, the International Concrete Paving Industry (ICPI), Canadian Nursery Landscape Association (CNLA), and is a Tech-Pro contractor.