How to Make Your Property Shine
Landscape is such an important part of a home, but it's often overlooked since new homeowners usually focus more on upgrading the inside of a home – like the kitchen, master bedroom, or bathrooms. However, the landscape is the first thing people see when they come to your house and it either leaves a good first impression or a bad one. Ottawa landscaping companies know the importance of well-designed properties more than anyone, which is why the best landscapers offer a variety of services to suit everyone's needs. Here are just a few things they can do for you:
Interlocking Brick
The best companies can replace your driveway or walkway with interlocking brick for a more pleasing look and practicality – it can be a great addition to a backyard too! If you have a pool, interlock is a great accessory to the areas surrounding it, partly because, and let's be honest, it looks much better than the typical white cement. What's more is that interlocking brick is also very practical for lighting as landscapers can incorporate lights along walkways or gardens quite easily.
Gardens
Gardens come in all shapes and sizes and there's one to suit the needs and wants of every homeowner. Some people prefer the look of rock gardens over flowers, while others would rather plant trees and bushes. Whatever your preferences are, Ottawa landscaping companies can help you improve the look of your home with gardens or terraces and with their expertise they can tell you what will and won't work for your property.
Lighting
When people think of the outdoors, usually lighting is the last thing on their mind – until they are stuck in the dark wishing they had thought to put lights in the garden! Lighting is an essential part of any landscaping project and can boost your outdoor space from good to great with a few well-placed lights. Experienced landscapers know how to use outdoor lighting in the most strategic way to make your property even more beautiful and practical.
Typically, outdoor lighting comes in three types: Ambient, accent, and task.
For ambient lights, consider using wall lights, post lights, and hanging lights. Spotlights are the most popular accent lighting, illuminating features in your garden. And task lights should be placed near pathways, decks, and around the home for security and safety.
Also, don't forget to include lighting in your pool and spa for safety and ambiance at night.
For the most energy-efficient options, consider solar-powered and LED lights. LED lights consume less energy than halogen and incandescent bulbs, last much longer, and are very low-maintenance.
String lights, solar spotlights, and LED candles are a budget-friendly option, especially for smaller spaces.
Design
Anyone can dig up some grass and plant some flowers, but not everyone can come up with a great design that is sensible and pleasing. Having a well-thought-out plan for your property will make a huge difference to the look of your home and a professional will know what is best for your yard, like where to place lights, walkways, gardens, trees, and more. When you purchase a home, you want everything inside and outside to reflect your investment. A good landscaper will work with you to come up with a design plan for your property that still reflects your personal style and specific needs.
Whether you want a simple, natural landscape, or a modern design, there are many types of garden designs that you can go over with your professional landscaper. These designs include:
Modern/contemporary gardens
Tropical gardens
Fruit and vegetable gardens
Japanese gardens
Mediterranean gardens
French, English, European, and cottage gardens; and
Eco-friendly gardens.
Decking
Whether you have a backyard pool or not, well-designed decking will bring your backyard together. The right decking can make for easy, clean, and even footing in your backyard for furniture and walk around barefoot if you please.
Among the countless decking options available to suit any backyard design, here are a few that will bring your yard up to a whole new level of curb appeal:
Composite decking
Artificial grass
Flagstones
Decorative concrete
Travertine pavers and
Marble.
Water Features
Water is probably one of the first things that comes to mind when picturing a luxurious oasis. These features provide a relaxing view and sound that puts your mind at ease so you can truly escape the daily grind.
Waterfalls are an attractive focal point in a backyard oasis, whether they stand alone or flow into a pool. Fountains, meanwhile, are timeless and elegant. Water features come in a variety of sizes and styles to suit your space and landscaping design. Even if your yard is limited for space, a small fountain will be a welcome addition to create a serene environment.
Fire Features
Add light, warmth, and ambiance to your backyard oasis with fire features. These will illuminate your backyard so you can spend hours outside, even in the dark of night. Gathering with friends and loved ones by a fire in the summer nights is a well-loved summer activity.
If you want to add more striking features, consider combining water and fire features for an impressive focal point.
Common fire features to include in backyards include fireplaces, fire tables, and fire bowls.
Outdoor Living Areas & Kitchens
Why spend any time indoors this summer when you can enjoy the comforts of your home outdoors?
An outdoor living area typically includes structures for shade and protection from the rain. Gazebos, pergolas, and fabric or metal panel roofs cover kitchens and seating areas.
Your outdoor living space can include:
A patio;
A bar or dining terrace;
Outdoor furniture—classic cast iron and wicker, or modern aluminum and teak;
Nest furniture, hanging or standard, for a cozy place to read a book;
Hanging seats to swing on or lounge chairs and couches;
A TV or projector; and,
A sound and entertainment system.
What's more, why not keep everything within reach in your backyard so you can enjoy cooking and entertaining at the same time? Design a backyard kitchen with stylish appliances, sinks, cabinet, and countertops. Think stainless steel, tile, granite, marble, or stack stone.
For summer cookouts, think about including a grill, pizza oven (wood-fired can't be beat!), a smoker, or even a rotisserie stack.
Pools & Spas
To create the ultimate luxurious oasis, consider installing a well-designed backyard pool and spa. Backyard pools are the epitome of luxury. With a place to swim, you can spend your summers at home without having to drive to the beach, public pool, or cottage.
Ottawa landscaping companies can design landscapes that will transform your home's curb appeal and outdoor living experience.
Luxury comes in many forms, and even the simplest renovations can make your landscape go from nice to amazing. Make the most of the summer season by enjoying your own luxury oasis in the comfort of your own backyard.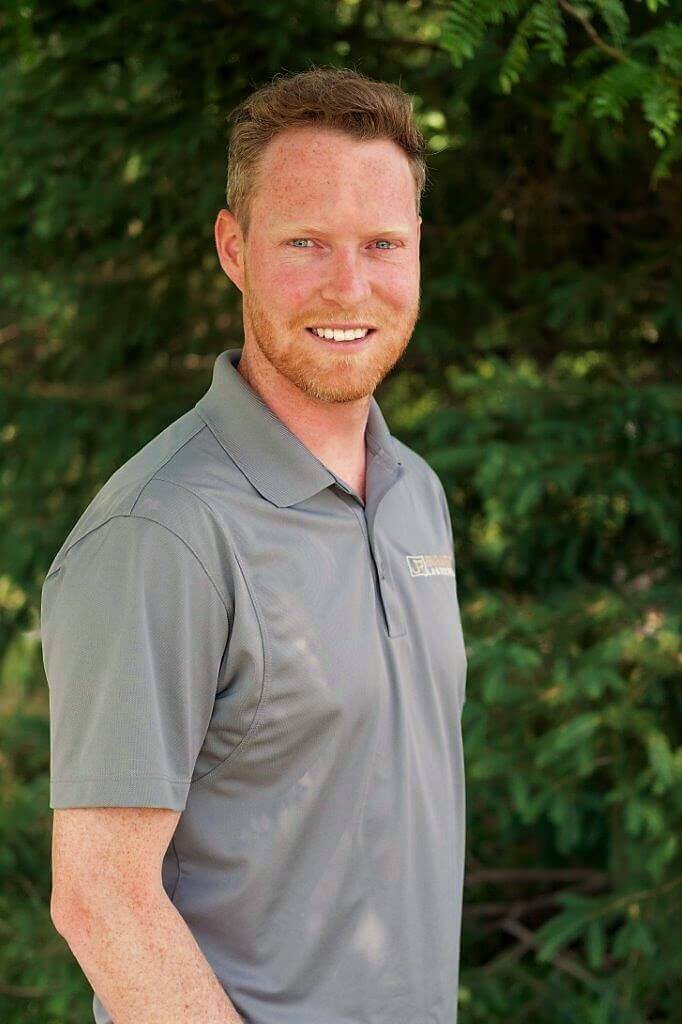 In 2008, following a successful career as a member of the Canadian Alpine Ski Team, Jonathan Robert stepped into the landscaping industry, starting Jonathan Robert Landscapes. In the years since he's quickly earned a reputation for high-quality work with creative designs and has been recognized in several industry-leading publications. Jonathan's always got an eye on innovation and is always looking ahead to see what's on the horizon in the industry. He works hard to stay on top of current guidelines, practices, and regulations. Jonathan is a member of Landscape Ontario, the International Concrete Paving Industry (ICPI), Canadian Nursery Landscape Association (CNLA), and is a Tech-Pro contractor.