The perfect landscape Ottawa homes deserve provides recreation, privacy, and pride of appearance. In Ottawa, landscaping can make your home more comfortable and desirable in the months where outdoor activity is warranted, showcasing your creativity, and even increasing the value of your home. The focus of your landscaping will always be your plants. Here are some tips for creating your ideal landscaped home:
Plants and Shrubs
Plants and shrubs should be the foundation of your landscaping plan. Before you begin mapping out the location and varieties of your plants, you should have a well-thought out plan of everything you want to do with your landscaped yard. If you are not sure where to start planning your landscape, Ottawa has some experts you can consult that will help you with your design from the bottom up.
When it comes time to plant, trees and shrubs are where you should start. Measure and mark the planting spots to ensure you are leaving room for the tree to grow to maturity, both in width and height. Do not plant where trees or shrubs will come into contact with buildings, encroach on driveways or paths, or come close to overhead wires. When planning where plants will go, consider the locations of underground pipes, electrical wires, or any other obstacles that could be dangerous to disturb. A good Ottawa landscaping expert will take care of coordinating with the city to avoid utility wires.
Perennials
After planning and planting your larger shrubs and trees, perennials should be your next consideration. Perennials are varieties of plants that live for many years. During ideal conditions they will grow and flourish, then lay dormant during the off-season, coming back to life every year.
Perennials can be purchased and planted as dormant roots or bulbs, or potted plants. When planting perennials, take the same considerations of size at maturation. Before purchasing and planting, research ideal growing conditions for each plant. Does your yard provide the right amount of light, soil, and moisture to allow the plants to survive? To take the guesswork out of planning your perennials landscape, Ottawa professionals can help you decide what plants will work best on your property.
Annuals
Annuals are plants that live for only one season and need to be replaced each year. You can use annuals to fill in around your perennials, trees and shrubs, adding a touch of variety and colour to your landscape. The beauty of these temporary blooms is that you can switch up your look each year, keeping your landscaped yard fresh and new.
Similar to perennials, you will need to consider the best growing conditions for your annuals. Annuals are purchased in pots or cell packs, meaning you can move them around and see what looks best before planting them in the soil. Have fun with annuals! They are the finishing touch on your landscaping, and the part you will enjoy planning the most.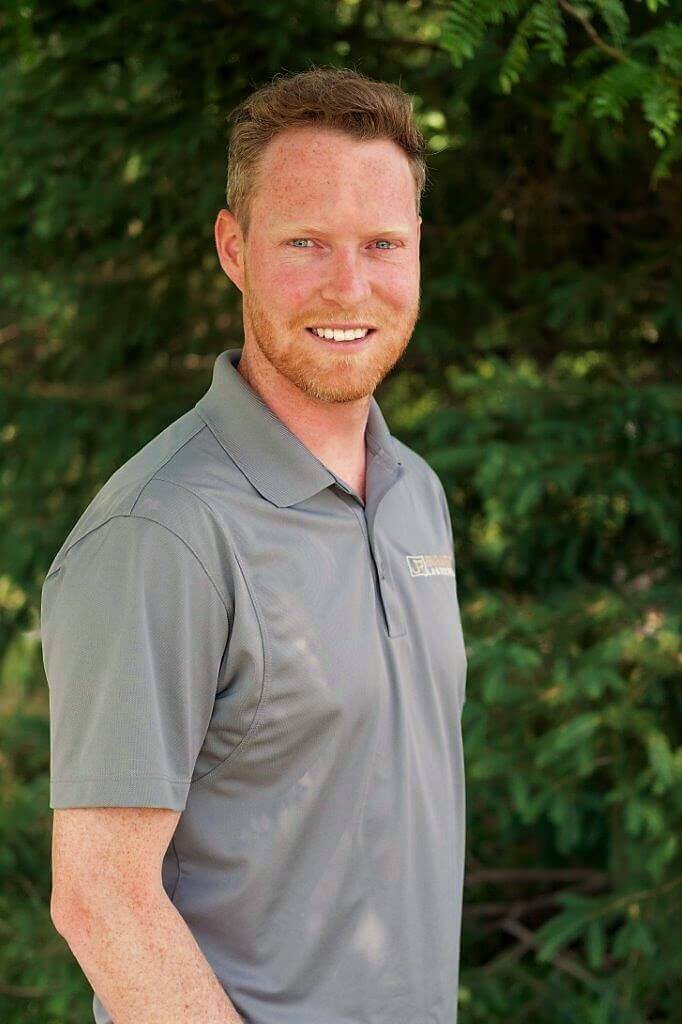 In 2008, following a successful career as a member of the Canadian Alpine Ski Team, Jonathan Robert stepped into the landscaping industry, starting Jonathan Robert Landscapes. In the years since he's quickly earned a reputation for high-quality work with creative designs and has been recognized in several industry-leading publications. Jonathan's always got an eye on innovation and is always looking ahead to see what's on the horizon in the industry. He works hard to stay on top of current guidelines, practices, and regulations. Jonathan is a member of Landscape Ontario, the International Concrete Paving Industry (ICPI), Canadian Nursery Landscape Association (CNLA), and is a Tech-Pro contractor.