Landscaping Design Tips to Keep Your Garden Lush with These Gorgeous Plants that Survive Winter Weather
Whether you've recently upgraded the landscaping around your home or are planning to make a change come spring, if you're a Canadian resident, consider adding gorgeous plants and flowers to your landscape design that survive (and thrive) throughout harsh Canadian winters.
With these winter landscaping plant tips from your local Ottawa landscaping professionals, your garden can survive and be beautiful year-round, even in the coldest weather.
How Winter Weather Affects Plants
Cold weather slows down plant growth. In winter, the lack of sunlight prevents green plants from photosynthesizing and creating food and the below-freezing temperatures stop water circulation in the plant's sap. While some plants can survive winter, others will die.
How Do Some Plants Survive the Winter?
Cold-resistant perennials and other plants survive the winter in a resting stage underground. They store nutrients in storage organs, such as bulbs, tap roots, and tubers, throughout the spring and summer. During this time they rely on their storage organs to survive while resting underground.
Other plants, such as trees and shrubs, are hardy enough to survive the winter above ground.
What Flowers Survive (And Grow) In the Fall and Winter Seasons?
Here are some of the best flowers that will either grow or survive underground in fall and winter.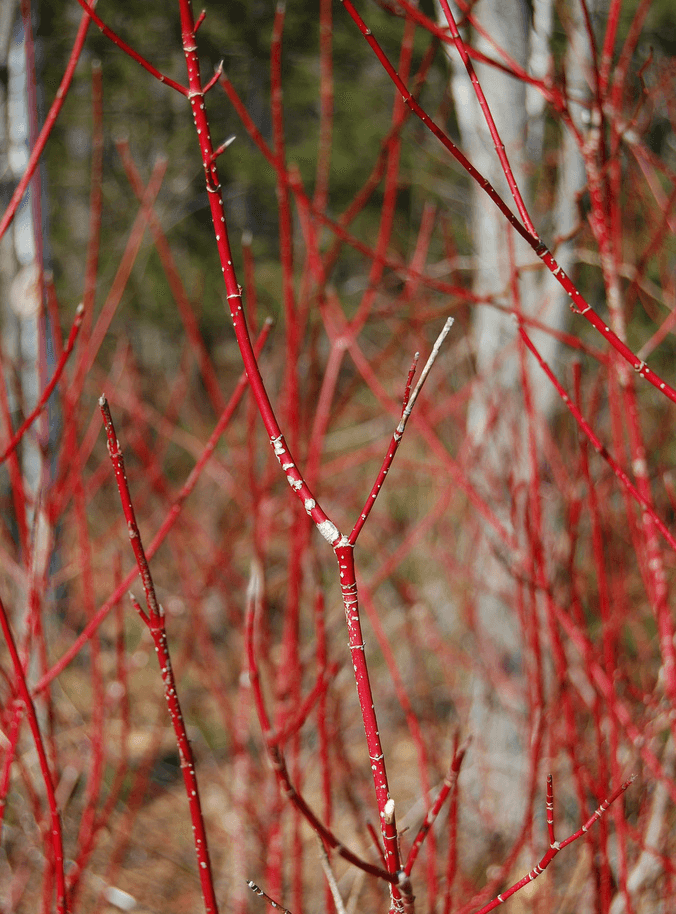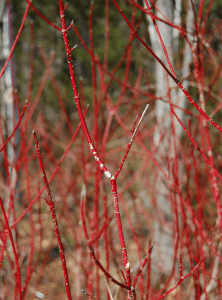 Red Twig Dogwood
Known for its vibrant red twigs, the Red Twig Dogwood stays red year-round, making for a nice complement to evergreens in your winter garden.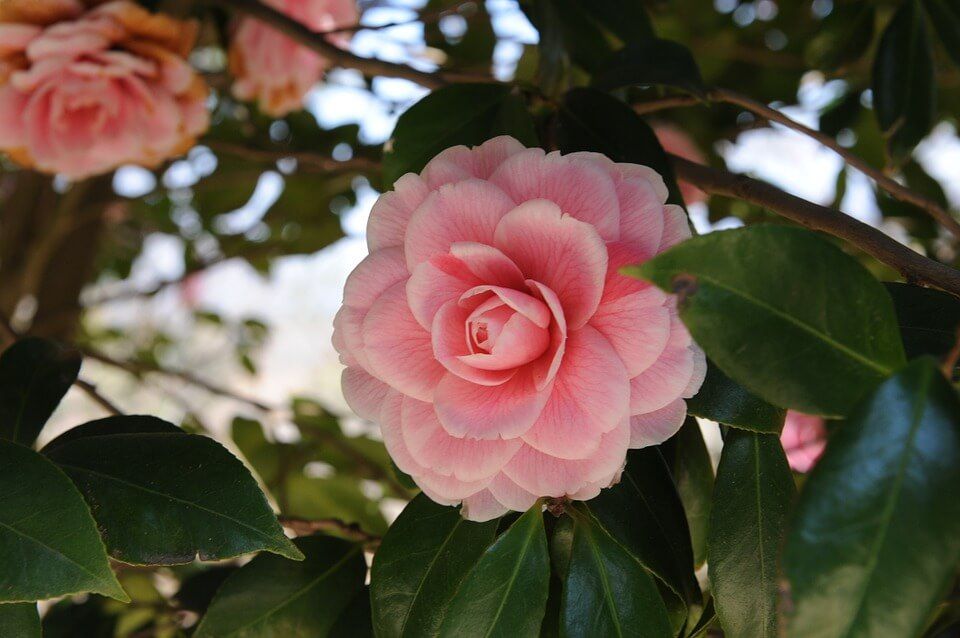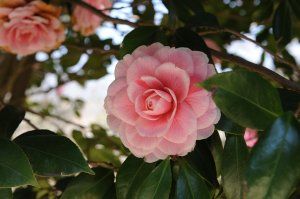 Camellia
If shielded from the wind, this winter flower will add a burst of colour to your snowy garden.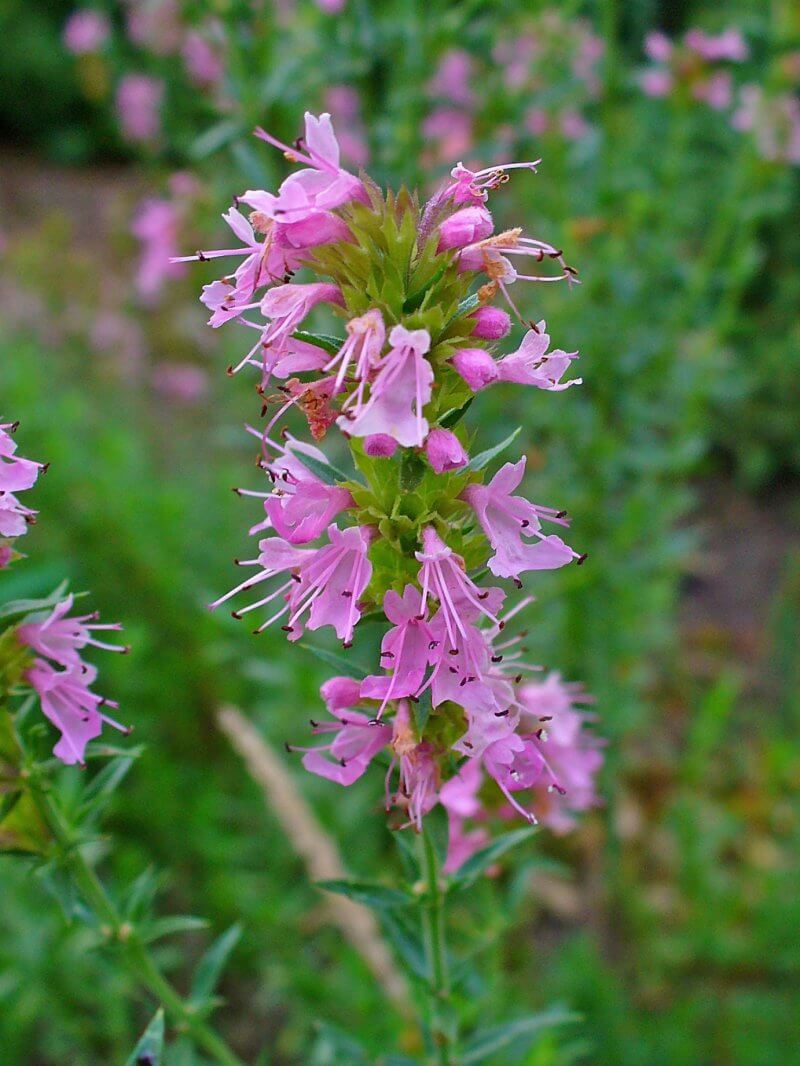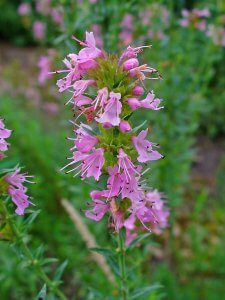 Hyssop
This herb can withstand the coldest winter months and is an excellent addition to soups and teas. It helps clear bronchitis and mucus as well.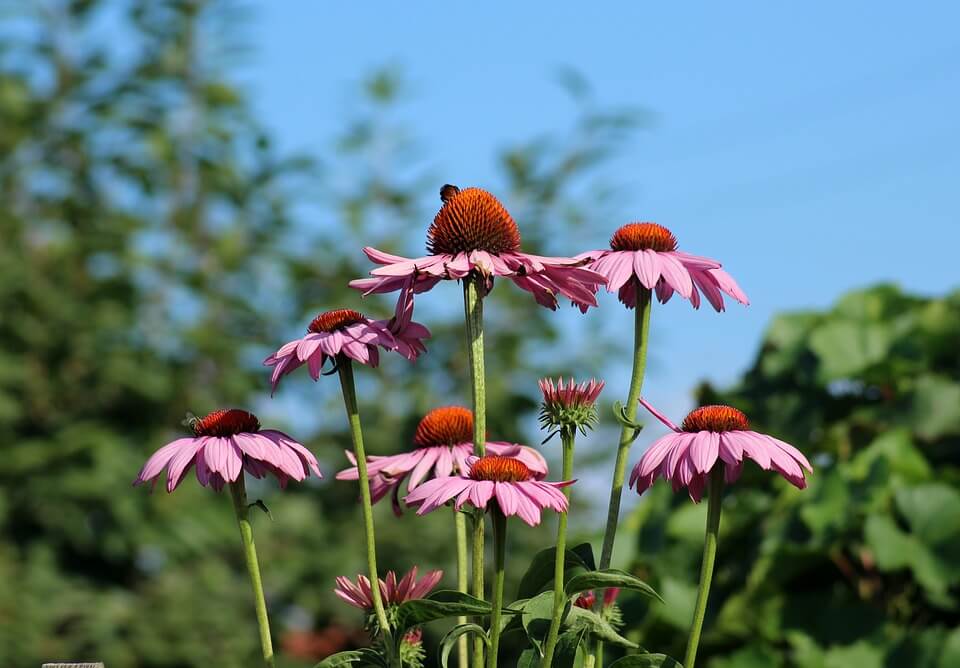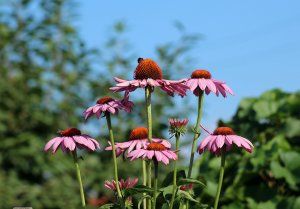 Coneflower
Also known as Echinacea, most varieties of this pretty wildflower are hardy to Zone 3 or 4. To help them survive the winter and look beautiful next summer, cut down the stems and add 3 to 4 inches of mulch for insulation.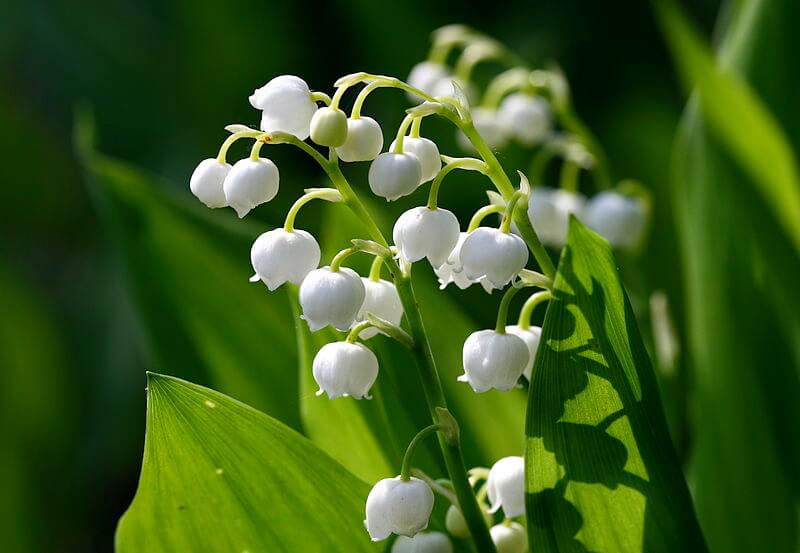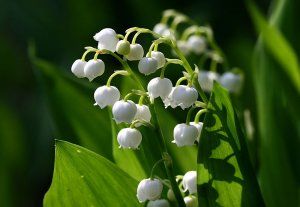 Lily-of-the-Valley
This frost-resistant flower thrives in shady gardens and most soils and climates since it is hardy in Zones 2 to 7. It's so tough, it can take over your garden if you don't keep an eye on it.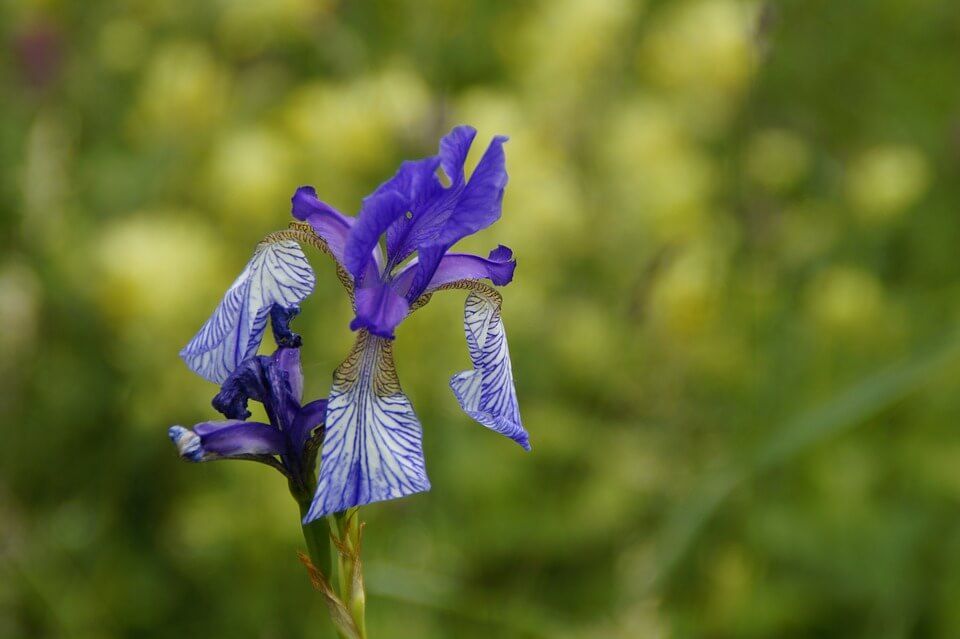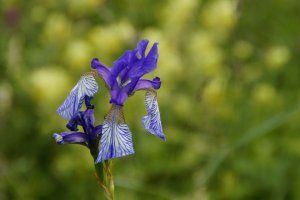 Siberian Iris
The Siberian Iris isn't only resistant to cold winters, being hardy in Zone 3, but it is also animal pest-resistant and can handle both wet and dry soils. This flower blooms in late spring to early summer.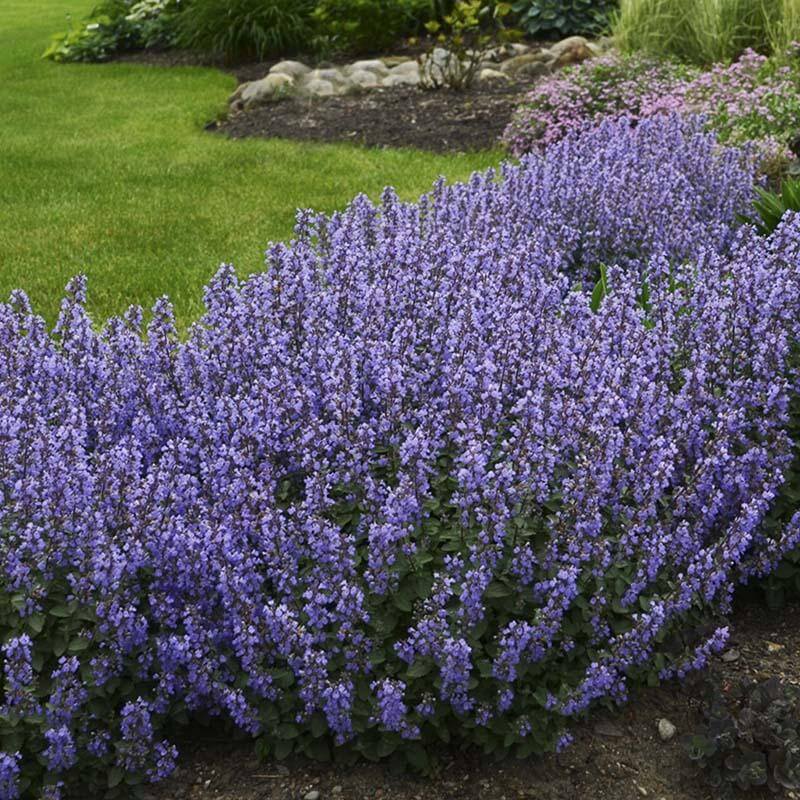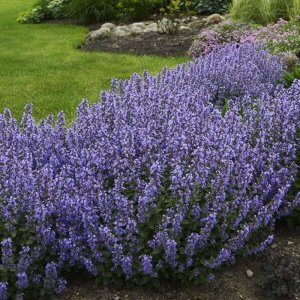 'Purrsian Blue' Catmint
This beautiful flower is super tough, staying in bloom from early summer to the fall frost. And then lasting through winter with silver foliage. 'Purrsian Blue' Catmint is also deer resistant and drought tolerant.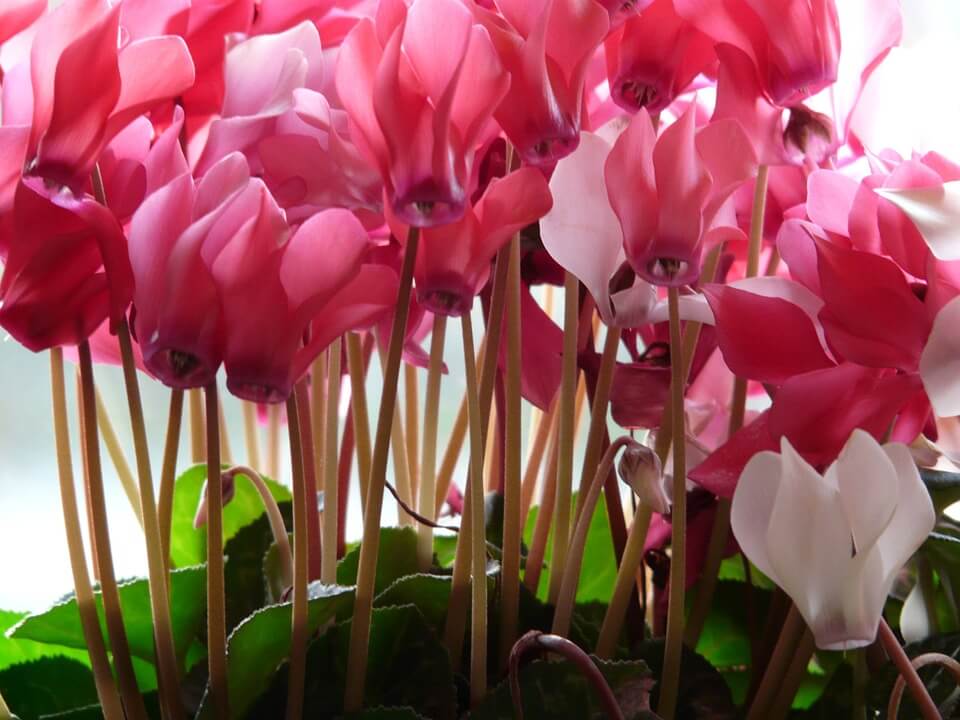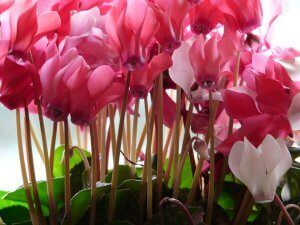 Cyclamen
Cyclamen blooms in fall with stunning flowers. And it has lovely winter foliage that lasts until spring.
What Plants Survive (And Grow) In the Fall and Winter Seasons?
Here's a look at some of the most popular outside plants for winter, due to their appearance and resistance to cold weather.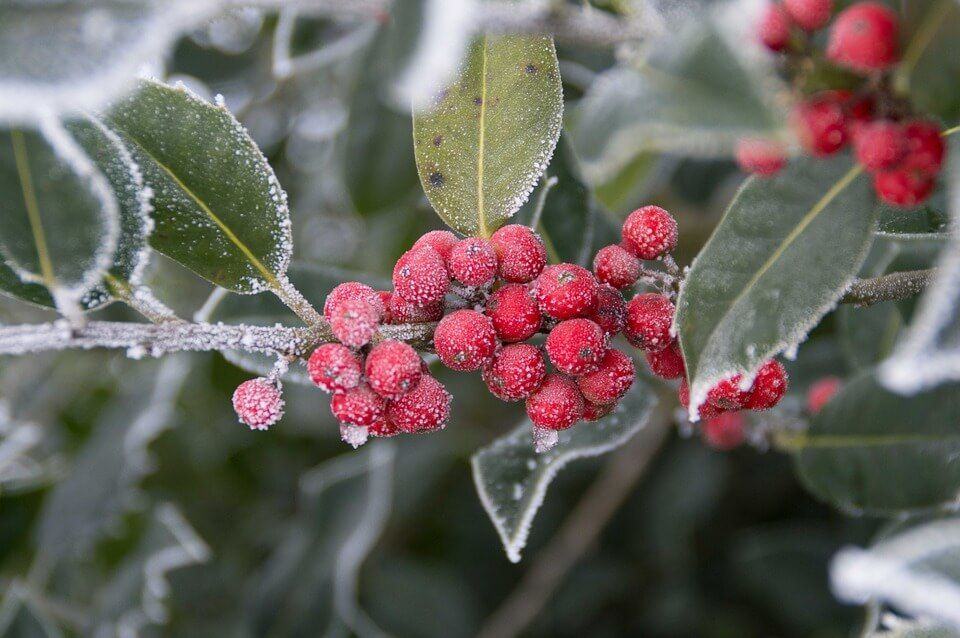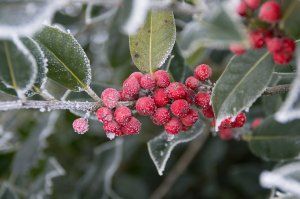 Winterberry
A favourite Christmas decoration, the Winterberry is a deciduous holly that has bright red berries throughout the winter. It's also a favourite food among birds that stick around Ottawa for winter.

Snowberry
Birds also love Snowberry shrubs. While these shrubs are known for their white bulbs and berries, they also come in different colours, like pink and red. The berries grow in autumn and last into the winter.

Firethorn
Firethorn shrubs add colour to the landscape year-round. These shrubs flower from spring to mid-summer. And then, in autumn and winter, they grow red, orange, or yellow berries.

Japanese Yew
This evergreen is drought-resistant and can withstand the harshest North American winters. This plant is ideal for growing in a pot, as ground cover, or as a tree—being able to grow more than 50 feet high if allowed.

Boxwood Hedge
Boxwood Hedge is a favourite for landscaping in Ottawa. It can withstand the frigid winter weather and keep your garden looking green.

English Boxwood
This slow-growth evergreen shrub is small and has stunning yellow-green leaves. It can reach two feet in height and width.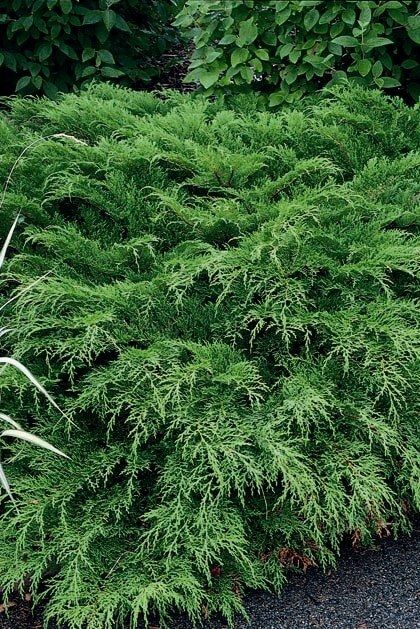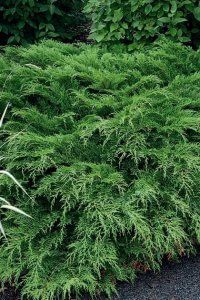 Siberian Cypress
This evergreen can withstand the arctic cold of Siberia, so it will undoubtedly survive Ottawa's frigid winters. Its vibrant mint green changes to a purple-brown once the cold weather arrives.

Hosta
Hosta grows back bigger and better every spring after even the harshest winters.
Perennials
Perennials are known to last the winter, resting until the warm weather returns. To help your perennials rest through the freeze/thaw cycle, trim back dead foliage and cover with mulch for insulation.
The following are some hardy perennials that will survive Ottawa's toughest winters.

Sedum
This succulent can withstand Zones 3 to 4 winters. To add winter interest, consider leaving the seed heads on the plant. One member of the sedum family—Dragon's Blood—turns red in autumn.

Peony
These pretty perennials have a long lifespan and actually need a cold period in order to have a healthy bloom in spring. To help them bloom spring, trim back dead foliage in autumn.

Monarda
Also known as Bee Balm, Monarda is rich in nectar and is hardy to Zone 4. It can grow up to three feet tall, and it develops stunning flowers in white, pink, red, orange, and purple.

Wild Columbine
Many varieties of this gorgeous pink-and-yellow nodding flower are hardy to Zone 4. To help Wild Columbine and other perennials survive well in the winter, consider lightly covering their garden beds with shredded fall leaves.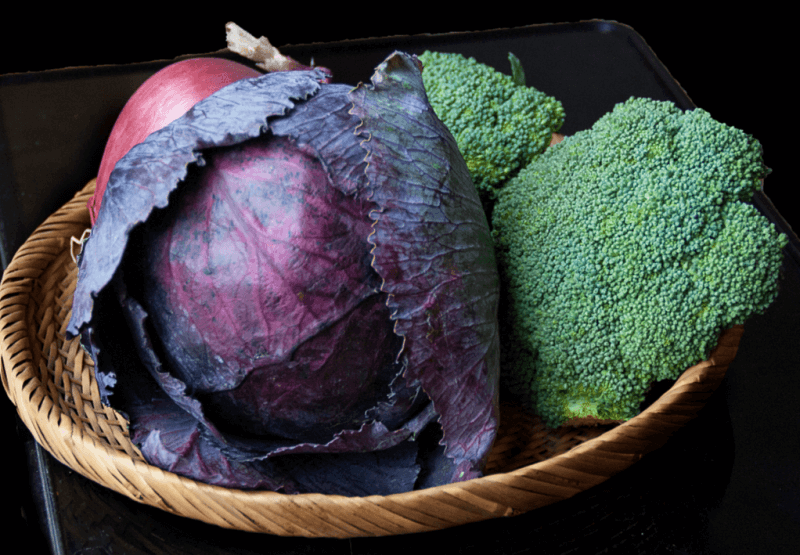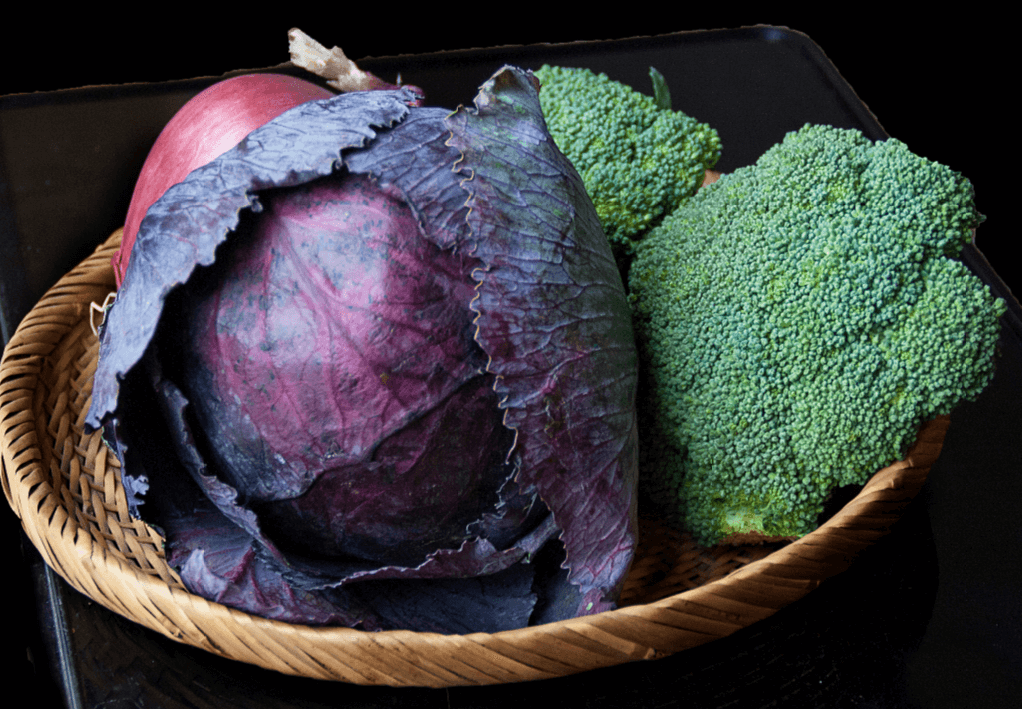 Bonus: Vegetables That You Can Grow Through the Winter
Save money and enjoy the bounty of your own vegetable garden with these veggies that can grow through winter.
Broccoli
Broccoli can withstand below-freezing temperatures and can be harvested in late autumn or early spring.
Ornamental Cabbage & Kale
These are some of the most popular winter annual plants since they are able to survive most cold weather.
Collards
Collards tolerate freezing temperatures, and can even be harvested throughout the winter in Zone 8 and higher. Collards will taste sweeter if harvested after a frost.
Swiss Chard
While not as cold-hardy as kale and collards, Swiss Chard can handle the first and last frosts of the winter season.
Spinach
Spinach will survive the winter months. Just be sure to harvest it in late summer and keep it protected over the winter.
Lettuce
While lettuce grows better in spring and autumn, you can keep it growing indoors throughout the winter.
Potatoes
Potato crops can thrive in cold winters. They just need nutrient-rich soil, mulch, and protection from pests.
Although Ottawa gets unbearably cold in winter, you can still have a beautiful garden year-round with the right plants and flowers. Talk to your local Ottawa landscaping experts to design a lush, vibrant garden that will survive and even thrive in the cold fall and winter months.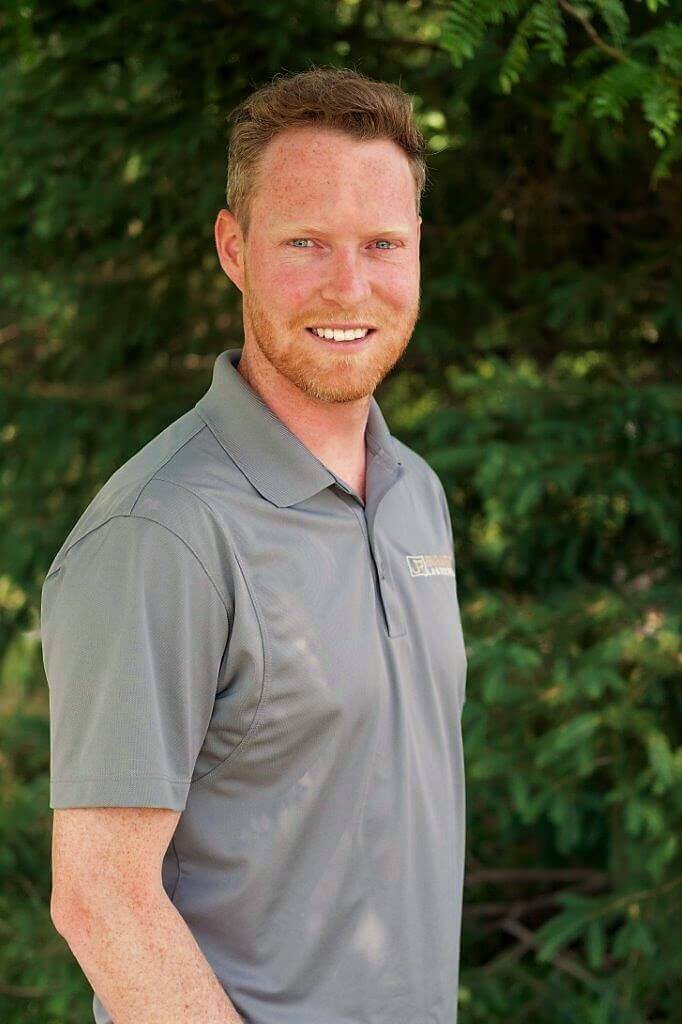 In 2008, following a successful career as a member of the Canadian Alpine Ski Team, Jonathan Robert stepped into the landscaping industry, starting Jonathan Robert Landscapes. In the years since he's quickly earned a reputation for high-quality work with creative designs and has been recognized in several industry-leading publications. Jonathan's always got an eye on innovation and is always looking ahead to see what's on the horizon in the industry. He works hard to stay on top of current guidelines, practices, and regulations. Jonathan is a member of Landscape Ontario, the International Concrete Paving Industry (ICPI), Canadian Nursery Landscape Association (CNLA), and is a Tech-Pro contractor.