How to Design Your Dream Outdoor Kitchen
With summer (slowly) approaching and warm nights headed our way, this only means one thing – barbeque season! If you enjoy hosting barbecues with friends and family on the regular, why not breathe some new life into your usual outdoor gathering with a brand-new outdoor kitchen?
We'll give you a rundown of some of the main benefits of having an outdoor kitchen in your yard, along with some ideas and factors to take into consideration when planning out an outdoor kitchen.
With that being said, let's get into it!
Benefits of an Outdoor Kitchen
It goes without saying that an outdoor kitchen is a great addition to any household that enjoys spending time outdoors, but if you still need some convincing, here are some additional benefits.
Great For Entertaining
Let's face it, nobody enjoys being cooped up inside when the weather is beautiful, especially when having company over. Having a full-service outdoor kitchen and spacious dining area helps give your guests an elevated experience, as you have more freedom when it comes to food options, and everyone can gather around and mingle as you're putting the food and drinks together.
Adds Value to Your Home
If you know that your house isn't your forever home, and still want to transform your yard with an outdoor kitchen but are concerned about making that kind of investment, think of it this way: Giving your yard a complete makeover that includes an outdoor kitchen will add immense value to your home when you are ready to sell and will make your home so much more appealing to potential buyers.
Makes Outdoor Dining Easier
Love dining outdoors in the spring and summer, but hate having to transport food and dishes from inside in order to enjoy your meal? With an outdoor kitchen, everything from prepping and cooking to washing dishes can be done outdoors, making the whole experience significantly more enjoyable and convenient.
Extends Your Home's Usable Space
Tired of staring at the same set of walls all the time? An outdoor kitchen allows you to extend your home's usable space so you can get more use and enjoyment out of your home.
Ideas for Designing Your Outdoor Kitchen
A standard outdoor kitchen usually contains a countertop and storage, along with appliances like a barbecue, mini-fridge, sink, or even a stove. But why not think outside of the box to take your outdoor kitchen to the next level? Here are some ideas to help give you a bit of inspiration.
Outdoor Bar
Elevate your barbeques even further by adding a seated bar where your guests can mix drinks and mingle as you prepare the food.
Pergola
Add an extra layer of ambience with a stunning pergola. Consider having it placed strategically to cover the dining area and add some flowers and greenery to transform your space into a beautiful oasis.
Stonework
Add a touch of modern elegance to your outdoor kitchen with some beautiful accompanying stonework.
Prep Station
Prepping is almost just as important as cooking a meal itself, so don't forget to add a prep station where you can wash and chop vegetables and get all your ingredients together.
Interlock
Jazz up your outdoor kitchen with a beautiful interlock patio that can be used as a dining/lounge area.
Firepit
After dinner, what could be better than gathering together by an outdoor fire pit to keep warm as the temperature starts to drop?
Things to Take into Consideration
If you're now sold on the idea of an outdoor kitchen, there are a few more things you'll need to take into consideration.
Size of Your Yard
Before you can even think about having a landscape designer come up with design plans for an outdoor kitchen, you need to make sure that your yard is large enough to accommodate it. Your landscaper can help take measurements and ensure that your space is able to accommodate the design.
Don't Forget About a Dining Area
After you've prepared a delicious meal in your new outdoor kitchen, you need a place to sit and enjoy it with the ones you love. So, you'll also need to make sure that you have enough space to accommodate a patio dining area as well.
Ventilation
If you are using gas appliances, it is crucial that you ensure that your island has proper ventilation. This helps to prevent gas from building up in the event that there is a leak.
What Appliances You Want
Are you fine with just a barbecue and a sink? Or do you want to go all out with a dishwasher, microwave, stove, the whole nine yards? Your budget, along with the amount of space you have, will factor heavily into this decision.
Design Options
Designing an outdoor kitchen isn't just about functionality. Just like the inside of your home, you'll want your new outdoor kitchen to reflect your own individual taste.
Do you love the look of a modern, all-white kitchen with stainless steel appliances or a more rustic look with stunning brick and wood finishes? Either option will yield beautiful results, but it's important to have a vision that you can present to your landscape designer.
The Importance of Working With a Professional Landscaper
As previously mentioned, there are a lot of factors to take into consideration when designing and building an outdoor kitchen. A professional landscape contractor and designer will have the knowledge and expertise needed to help build the outdoor kitchen of your dreams and ensure that it is functional and will last for years to come.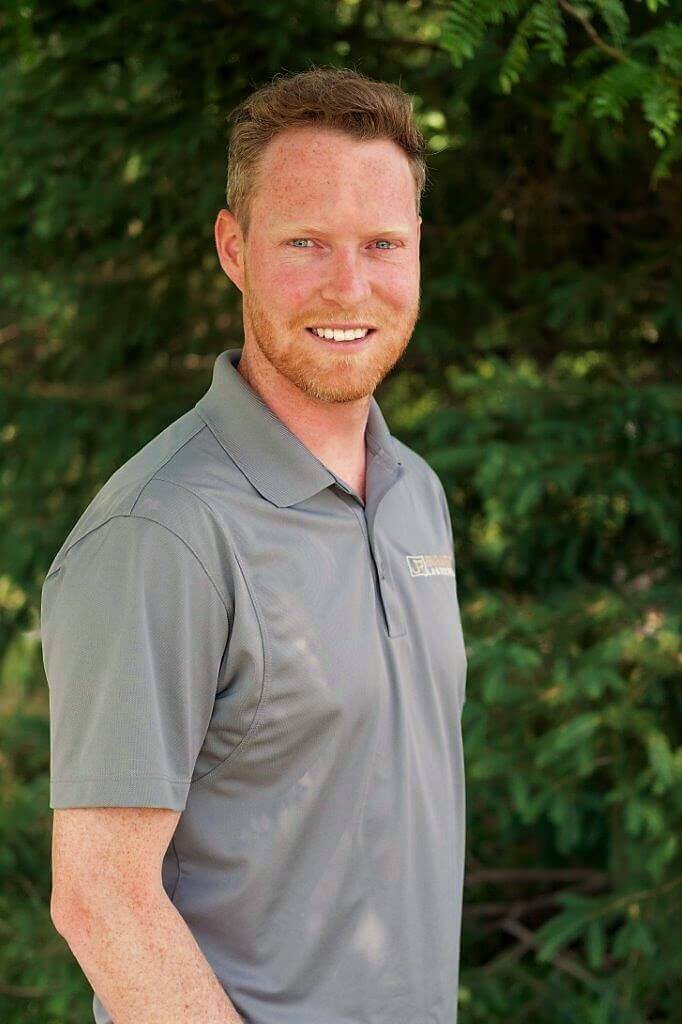 In 2008, following a successful career as a member of the Canadian Alpine Ski Team, Jonathan Robert stepped into the landscaping industry, starting Jonathan Robert Landscapes. In the years since he's quickly earned a reputation for high-quality work with creative designs and has been recognized in several industry-leading publications. Jonathan's always got an eye on innovation and is always looking ahead to see what's on the horizon in the industry. He works hard to stay on top of current guidelines, practices, and regulations. Jonathan is a member of Landscape Ontario, the International Concrete Paving Industry (ICPI), Canadian Nursery Landscape Association (CNLA), and is a Tech-Pro contractor.