There's nothing more scenic than beautiful landscaping in Ottawa – except perhaps beautiful landscaping in Ottawa during the Christmas season. While many people might think that landscape design in Ottawa falls into a lull during the winter season, this is most certainly untrue. For some, holiday decorating is serious business, with friendly contests and competitions involved. For most, the Christmas landscaping in Ottawa provides festive scenery and helps bring out the holiday spirit. For those in need of extra landscaping inspiration this season, here are a few tips:
Go green and accent with red
Red and green practically embody the Christmas season. Luckily, there are a few plants, shrubs and trees that stay green throughout the winter. Evergreens such as pines, spruces, firs, Douglas firs, Hemlock trees, juniper shrubs, cedar shrubs and holly plants have adapted to conserve water without shedding. This in addition to a thick and waxy coating prevents loss, leaving them green year round. These evergreens are a great addition to a Christmas landscaping design in Ottawa – and they'll hold up to all of that special Christmas snow! They look great planted, in urns or made into wreaths. To add an extra festive touch, add in red accents such as poinsettias, cranberries, holly, ribbon and/or ornaments.
Take advantage of the snow
What's more Christmas-y than snow? While we may begrudge it in our driveways, on our cars and during our daily commutes, it can add Christmas spirit to our yards. Deciduous trees gilded with snow can create a picturesque scene – although this landscaping project takes some planning. For those last minute touches one might turn to gazebos, archways, shrubs and/or bushes. For those with kids, let their creativity add to your décor with big or little snowmen lounging around the yard.
Lighten things up
Christmas lights are one of the most classic Christmas decorations and a versatile one at that! String lights can be hung up almost anywhere with care – light posts, eave troughs, trees, bushes and more. In addition, there are numerous types and styles to choose from. You can opt for mini-lights, icicle lights or rope lights with frosted bulbs, plain bulbs and patterned bulbs. Choosing the perfect set for your design can help really brighten things up. For example, large evergreen trees look best with bigger bulb sizes while evergreen bushes look great with netting lights and smaller greens and decorations really shine when adorned with mini-lights. If all of these decisions have your thoughts in a bunch, untangle them by opting for a landscaping company in Ottawa this season. This is especially suggested for any Clark Griswolds out there. While Christmas lights can brighten up any landscape design in Ottawa, having a plan will help detangle some of the set-up stresses.
While many people forget about landscaping in Ottawa during the winter, the holiday season is a great time to accent and décor your yard. Highlight Christmas this season with lush greens, white snow and bright lights. Soon you'll have the yard of your Christmas dreams – no visions of dancing sugarplums required.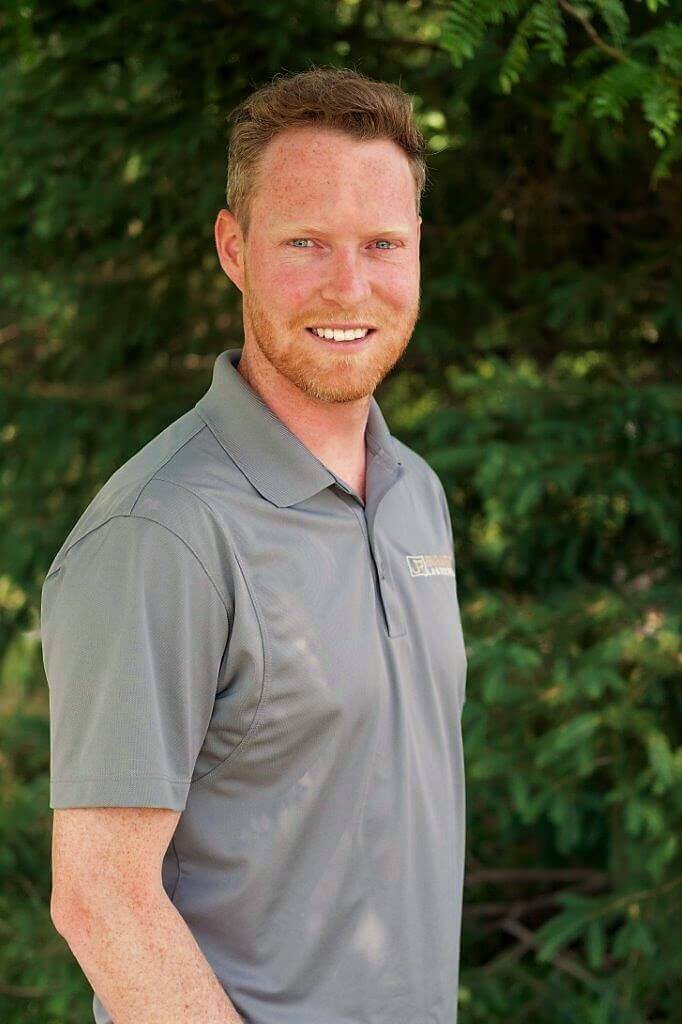 In 2008, following a successful career as a member of the Canadian Alpine Ski Team, Jonathan Robert stepped into the landscaping industry, starting Jonathan Robert Landscapes. In the years since he's quickly earned a reputation for high-quality work with creative designs and has been recognized in several industry-leading publications. Jonathan's always got an eye on innovation and is always looking ahead to see what's on the horizon in the industry. He works hard to stay on top of current guidelines, practices, and regulations. Jonathan is a member of Landscape Ontario, the International Concrete Paving Industry (ICPI), Canadian Nursery Landscape Association (CNLA), and is a Tech-Pro contractor.