While our nation's capital is undoubtedly a beautiful place to live – there are some things we have to approach a little differently. The fall and winter seasons in Ottawa provide beautiful scenery, skating rinks and ski hills; however, when the seasons change, when bright leaves turn to bare branches and when colourful petals are blanketed by layers of white and grey, many hibernate their landscaping visions until the summer. While the harsh and often unpredictable conditions mean that in Ottawa landscaping can be a bit tricky, with careful planning and preparation a beautiful law and garden is still possible in the winter, keeping the following in mind:
Plants
While an array of colourful plants may not be a possibility during the colder months, an elegant scene still is. Try planting evergreen trees, such as cypress, blue spruce, pine and fir trees, which will help add a pop of colour through the white and grey snowy palette. In terms of deciduous trees, opt for those with interesting bark such as trident maple, paper bark maple and birch. Shrubs can also be in your Ottawa landscaping project. Choose shrubs that are deciduous or non-deciduous, which have an interesting structure or that display berries. You can even let nature do the work by planting trees or shrubs that will attract colourful wildlife.
Non-Plan Elements
Fall and winter is the time to let hardscape features shine. From gazebos to garden arbors to mini-lights, during the cold seasons these factors can add an interesting aspect to your Ottawa landscaping project. It's important to choose pieces that structurally can hold up to the snow.
For a truly Canadian landscaping piece, you could even opt for a homemade ice skating rink. Make it big or small and invite friends and family to join in on the fun!
Care
Many people have questions about caring for landscaping in Ottawa during the fall and winter, so here are some of the key things to note:
Fall and winter seasons are ideal for trimming and pruning, seeing as how most plants are dormant during the cold months.
Before it snows do a full rake – for a full and luscious lawn come summer, it's important to keep your lawn free and clear so it's penetrated by the sun as much as possible.
Do not ignore your lawn as soon as fall arrives and keep mowing until the snow falls.
Tie up the branches of delegate trees or shrub and cover fragile plants with burlap to protect from the cold.
Avoid knocking snow off of delicate plants – if they're branches are frozen this could cause breaks.
Ensure your water and irrigation systems are properly winterized.
While an Ottawa landscaping project during the winter can require more creativity, it is certainly possible. The best part about landscaping in Ottawa in the winter? Enjoying not worrying about watering your plants, mowing the lawn or weeding! Plan ahead and you can curl up by the fire and admire your landscape from afar!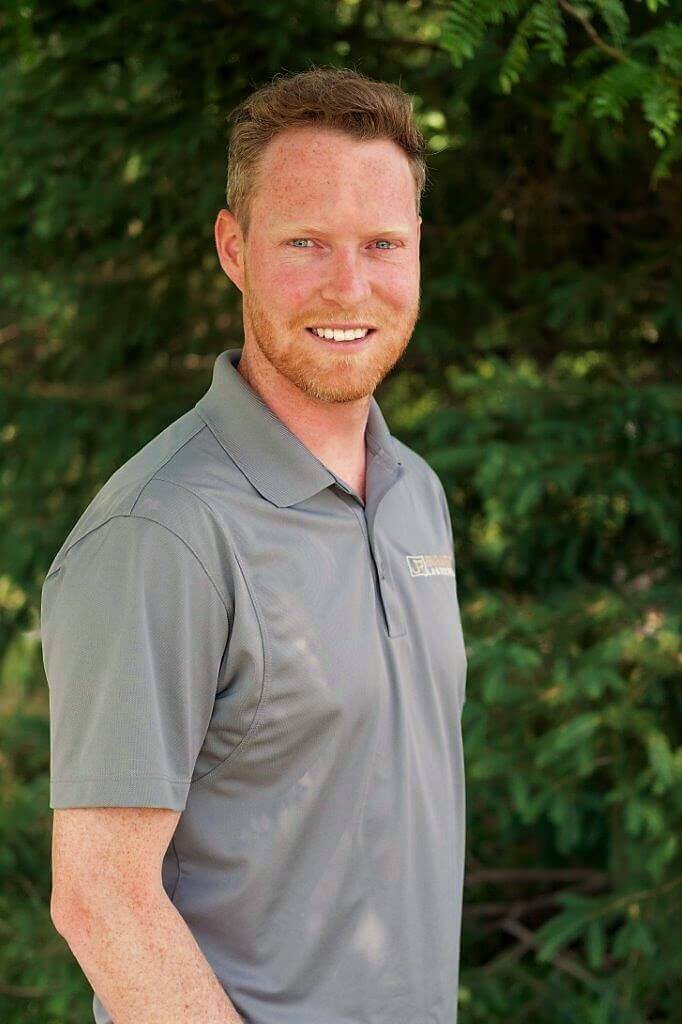 In 2008, following a successful career as a member of the Canadian Alpine Ski Team, Jonathan Robert stepped into the landscaping industry, starting Jonathan Robert Landscapes. In the years since he's quickly earned a reputation for high-quality work with creative designs and has been recognized in several industry-leading publications. Jonathan's always got an eye on innovation and is always looking ahead to see what's on the horizon in the industry. He works hard to stay on top of current guidelines, practices, and regulations. Jonathan is a member of Landscape Ontario, the International Concrete Paving Industry (ICPI), Canadian Nursery Landscape Association (CNLA), and is a Tech-Pro contractor.