After a long, cold winter, Ottawa landscapers are at it again: planting, digging, designing and dreaming, turning gardens and lawns into havens for their owners. Like many people do when the weather turns warmer, you might be itching to get outside and enjoy your outdoor space. What better way to enjoy it than by designing the garden of your dreams? In that spirit, here are some of the biggest trends in landscape design Ottawa you will see this year.
Foodscaping
No longer are edible plants and decorative plants segregated to their own lonely patches in the landscape. This year, one of the most popular trends in gardening is mixing edible plants including fruit, vegetables, herbs, microgreens and edible flowers in with perennials, bushes and ferns. And why not?
Naturalistic and Meadow gardening
Continuing the trends of the last few years, gardens are getting less structured and prim, and more natural, even wild. This trend has Ottawa landscapers sourcing plants from closer to home, bringing together not only a more natural look, but a mandate to include local plants with their more exotic counterparts. Design your own private meadow.
Still Water Features
This year you may hear less water rustling in Ottawa backyards. Babbling waterfalls have been usurped in popularity this year with calm, clear ponds featuring natural elements such as boulders and water lilies. Ahh, so relaxing. Hard to resist dipping a toe in.
Microgreens
What's popular in the hottest restaurants' salads is now equally popular in the garden. Microgreens are popping up in gardens in pots, in the soil amidst other plants, in window boxes and even as ground cover. You can plant them almost anywhere as long as they have access to the right amount of light. Try clover, basil, cabbage, chia, arugula or one of the many other varieties available. You'll enjoy harvesting them as much as growing them.
Drought-tolerant Plants
Meteorologists say we're in for a long, hot summer this year, much to the joy of long-suffering Ottawa residents coming out of a punishingly cold winter. We're already seeing some of the nice warm weather come our way. But with the hot, sunny weather often comes a lack of sufficient rain to keep gardens happy. Rather than risk a thirsty garden, many are opting for drought resistant plants to keep their gardens alive with minimal watering effort. And we're not just talking cacti! Beautiful vibrant flowers such as Lewisia Cotyledon or "Sunset Strain" bring a bright, colourful look to any garden.
This spring's garden design trends are fun, low maintenance and delicious! Trends like these make gardening fun and keep it fresh and exciting. Other popular trends this year include ribbon driveways and pathways, dark pallet hardscaping, fire features and French drains. And with a wealth of professionals talented in landscape design, Ottawa is the right place to be to create an outdoor space to enjoy this spring.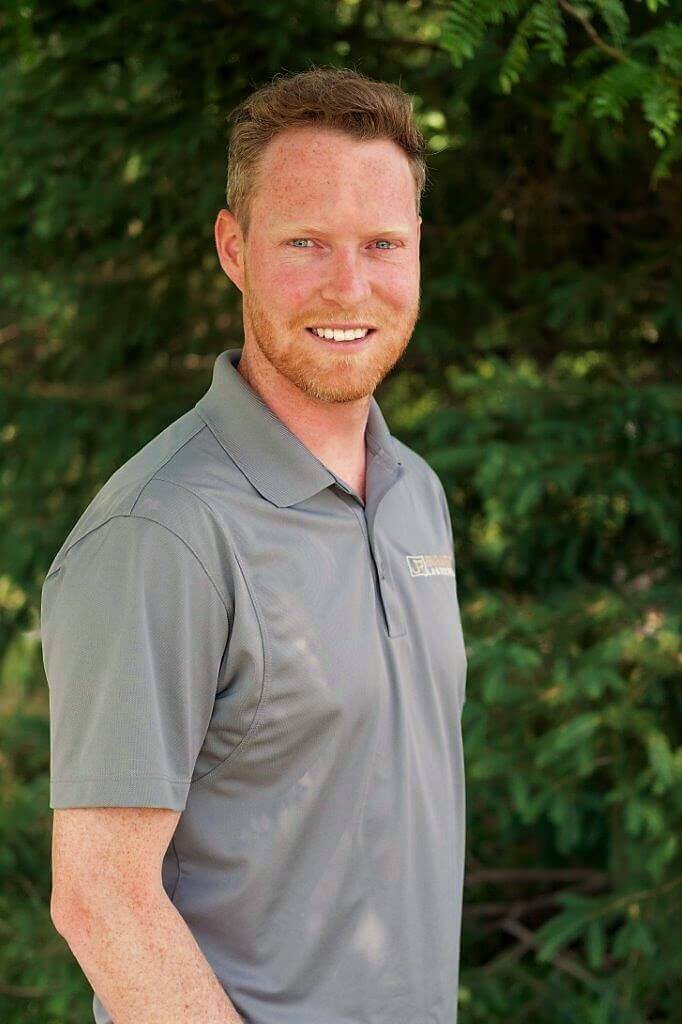 In 2008, following a successful career as a member of the Canadian Alpine Ski Team, Jonathan Robert stepped into the landscaping industry, starting Jonathan Robert Landscapes. In the years since he's quickly earned a reputation for high-quality work with creative designs and has been recognized in several industry-leading publications. Jonathan's always got an eye on innovation and is always looking ahead to see what's on the horizon in the industry. He works hard to stay on top of current guidelines, practices, and regulations. Jonathan is a member of Landscape Ontario, the International Concrete Paving Industry (ICPI), Canadian Nursery Landscape Association (CNLA), and is a Tech-Pro contractor.