Get Your Home Away from Home Ready for the Season
Spring is here. And the official cottage-opening season is just around the corner. As exciting as cottage opening can be, it is also demanding. You finally get to escape to the peaceful outdoors and welcome the warmer weather. But you also have a lot of work on your hands.
By taking care of your cottage and yard early on, you can address any problems that arose during the winter, and have more time to enjoy your cottage stress-free this summer. So use this opening checklist and consider professional landscape design services in Ottawa if your cottage landscape needs an update this spring.
Your Cottage Opening Checklist
Before Going
Two weeks before you plan to head to your cottage, take care of the following:
Turn On Utilities
Call your cottage utility providers to turn on your services at the cottage—hydro, gas, phone, Internet, cable, etc.
Set Up Insurance
Make sure your insurance is up-to-date for your cottage, boat, trailer, and any other vehicles you use at your cottage. Keep copies of your insurance documents, operators' licenses, and instruction manuals with you in a file with a list of important phone numbers.
Book a Fireplace Inspection
If you plan to use your indoor fireplace on opening weekend, arrange to have it professionally cleaned and inspected before you use it. See if the chimney sweep can go to your cottage before you arrive, or on the day you arrive. Bring firewood or arrange for a firewood delivery if you have a wood-burning fireplace.
Prepare the Septic System or Outhouse
Consider booking cleaning services to have your septic tank pumped or your outhouse cleaned before you arrive at your cottage.
Pack the Essentials
Pack the following items so you're well prepared for your first weekend at the cottage:
All keys needed at your cottage;
Cleaning supplies;
Tools;
Flashlights;
Batteries;
Candles;
Matches;
Food;
Water;
Toiletries;
Sunscreen
Bug Spray;
Clothing;
Bedding;
Towels;
Furniture;
Kitchenware;
Games;
Books;
Music; and,
Any other personal items you wish to bring with you.
Also, leave your emergency contact information with a neighbour or friend who will keep an eye on your house while you're away at the cottage. And check the route to the cottage for road closures before driving up.
Cottage Opening
Once you finally get to your cottage, complete a thorough inspection for damage.
Inspect Your Cottage & Surrounding Property
Inspect the property for damage—including from storms, vandalism, or animals. Write down any damage you notice, repairs needed, and supplies you'll need as you go.
Exterior
Property for downed power and phone lines;
Roof for missing or damaged shingles;
Gutters for damage and debris;
Siding for damage and holes made by animals;
Windows for cracks;
Window and door frames for signs of swelling, damaged caulking, or flashing;
Window screens for tears and damage;
Deck and dock for damage and rot; and,
Under the cottage, including posts, beams, and pads;
Interior
Flush out water and gas lines;
Test all utilities—but leave the water heater breaker off until you've filled the hot water tank;
Test your smoke and carbon monoxide detectors, replacing batteries if needed;
Refill fire extinguishers;
Replace filters on central heating and air-conditioning systems;
Look for signs of insects, rodents, and other animals in cupboards and closets;
Check for cracks, leaks, and water damage on the walls and ceiling; and,
Check the floor for signs of frost heave.
If your cottage was damaged throughout the winter, contact your insurance company immediately to file a claim, and take photos of the damage.
Before you sit back and relax at the cottage, make sure to take care of the following tasks as well:
Start the water pump;
Set up the hot water tank;
Open the windows to air out the cottage and reduce moisture;
Prepare your bedding;
Clean the interior and linens; and,
Restock the pantry and medicine cabinet.
Opening Log Cabins
Inspect the Wood
If your cottage is a log cabin, you will want to inspect the condition of the wood during opening. Check all the logs for signs of damage and rot. As with your deck and dock, any rot should be addressed immediately to prevent further damage and safety hazards.
Test the Finish
To see if the wood finish is still protecting the wood, splash water on several areas around your cottage. If the water beads up and runs off, the finish is still providing a moisture barrier. But if the water sits there or soaks in, you will need to clean and refinish the wood.
Clean, Stain, and Seal Exterior Wood
Use an oxygenated cleaner with a low alkaline content to clean the wood, and rinse off thoroughly with a pressure washer. You can use a waterborne acrylic stain with high concentrations of UV inhibitors and fungicides. Apply a clear top coat to seal and protect the stain for longer.
Landscape
Once your cottage is ready to use for the summer, it's time to focus your attention on the outdoor landscape. Spring is the time to clean up your yard and revive your garden. Here are tips to get your yard ready this spring.
Clean Your Yard and Trim Back Trees
Clean up branches, leaves, and any debris that litters your outdoor green space. Keep trees, shrubs, and other vegetation trimmed and away from your cottage. If you notice branches getting too close to your roof, trim them, and remove any fallen branches. Also mow the lawn.
Inspect & Clean Patio and Deck
Whether you have concrete patio pavers or a wooden deck, inspect for mold and mildew. Pressure-wash if moldy. And refinish the wood deck if needed with a deck finish.
Tend to Your Garden
Remove weeds, turn the soil, and add new fertilizer before you start planting new additions to your garden. For inspiration on which plants to add to your garden, consider the advice from expert landscape designers.
If your yard, landscape, and outdoor living space are in need of an upgrade, professional landscape designers can help improve your cottage experience. You can transform the yard, paths, and gardens around your cottage to spruce things up, making time spent at your cottage more enjoyable, while also boosting the property value.
Landscape design in Ottawa includes everything from gardens and lighting, to patios, pathways, and outdoor living spaces—such as kitchens, living rooms, and fire pits. During your cottage opening, jot down ideas for your ideal landscape so you can make the most of your cottage this summer.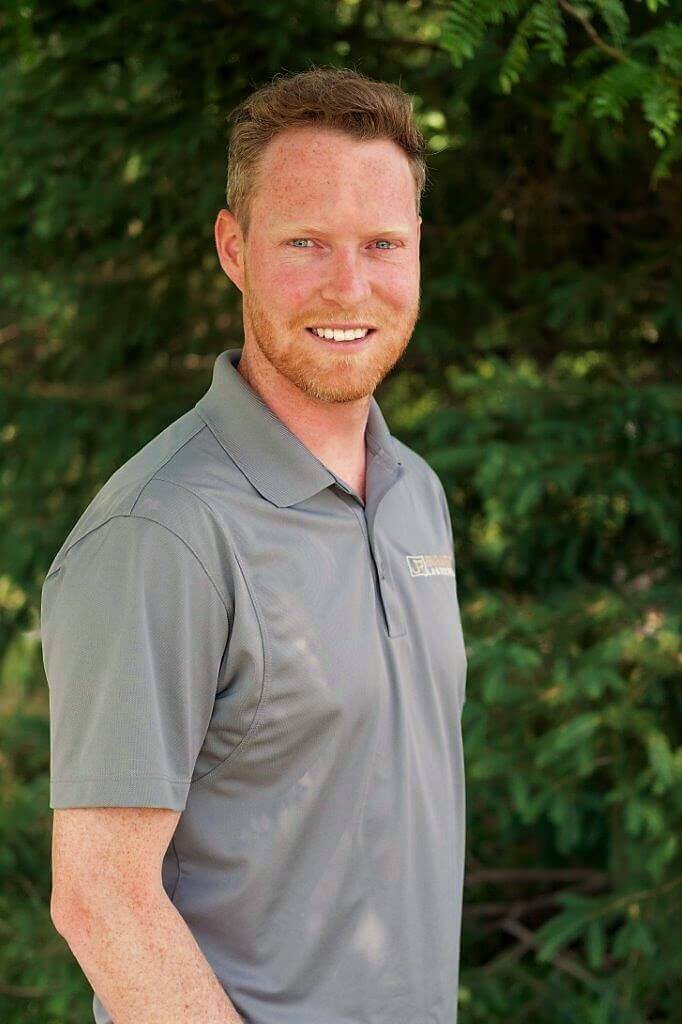 In 2008, following a successful career as a member of the Canadian Alpine Ski Team, Jonathan Robert stepped into the landscaping industry, starting Jonathan Robert Landscapes. In the years since he's quickly earned a reputation for high-quality work with creative designs and has been recognized in several industry-leading publications. Jonathan's always got an eye on innovation and is always looking ahead to see what's on the horizon in the industry. He works hard to stay on top of current guidelines, practices, and regulations. Jonathan is a member of Landscape Ontario, the International Concrete Paving Industry (ICPI), Canadian Nursery Landscape Association (CNLA), and is a Tech-Pro contractor.