Ottawa Landscapers Share the Secrets to a Front Yard that Makes the Right Impression
When we think of landscape design as Ottawa homeowners, we often think of our backyards. This is a pretty logical line of thinking; with barbecues, decks, pools, and the privacy of a fence, the backyard does have a lot to offer. But let's not forget something important. It's the front yard that your guests will always see first. Don't feel like your front yard makes a great first impression? Here are a few ways landscapers in Ottawa can help you achieve that curb appeal that really wows people!
Front Yard Landscaping Ideas:
Skip the Grass
It seems strange, I know, but just imagine never having to mow the lawn again! You see this style a lot in hot and arid areas, but it can be applicable to landscape design in Ottawa too. Most landscapers in Ottawa suggest opting for planting beds, interlocking stones, concrete, and/or gravel for a low-maintenance front yard that's easy to care for.
Bring the Backyard to the Front
If your home doesn't have sufficient space or privacy for a patio in the backyard, why not move it to the front? Landscapers in Ottawa can help transform your front yard into a secluded oasis by adding in strategically placed gardens, retaining walls, lattices, trees, or shrubs, in any combination you can imagine.
Use a Statement Piece
Maybe an intricate or complex design just isn't your thing. And that's okay, there's more than one way to design a beautiful front yard, and you can always keep things simple. Increase the appeal of your yard with a bold yet tasteful statement piece. Whether it's a fountain, pergola, or even a decorative front door, sometimes even the simplest can stand out the most.
Focus on the Entryway
Even a few small details can take an entryway from indifferent or dull to inviting and exciting. In fact, you'd be surprised at the impact it can have on your overall landscape design. Mix things up by adding architectural features, lights, modern edges, a curved pergola, or a gate to the mix.
Symmetry Always Works
Landscapers in Ottawa often use symmetry to infuse balance and harmony into a design. Choosing a symmetrical landscape design in Ottawa can help you achieve a minimalist look while also accentuating the most important asset of the entire design – your house!
Don't Forget the Colour
Some front yards look great with pops of colour, while others are better suited to more natural tones. Your landscaping colour scheme should always complement the colour of your house, while simultaneously expressing your unique personality.
Everyone knows that first impressions are important. Your home is no different, and landscapers in Ottawa can help you turn your front yard into a great first impression for guests with a design makeover this summer.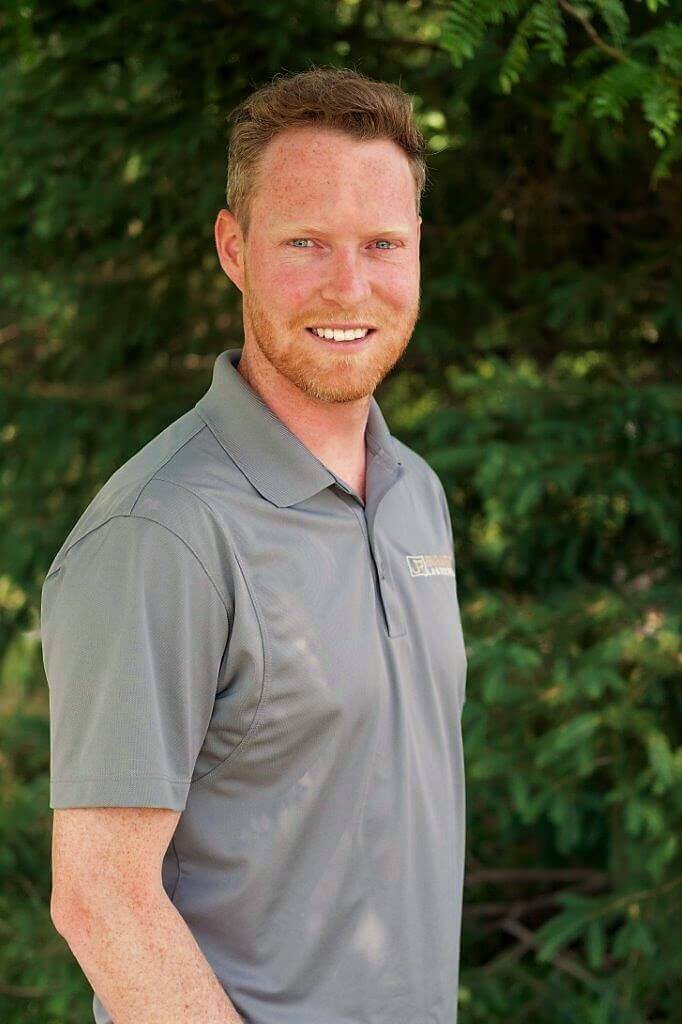 In 2008, following a successful career as a member of the Canadian Alpine Ski Team, Jonathan Robert stepped into the landscaping industry, starting Jonathan Robert Landscapes. In the years since he's quickly earned a reputation for high-quality work with creative designs and has been recognized in several industry-leading publications. Jonathan's always got an eye on innovation and is always looking ahead to see what's on the horizon in the industry. He works hard to stay on top of current guidelines, practices, and regulations. Jonathan is a member of Landscape Ontario, the International Concrete Paving Industry (ICPI), Canadian Nursery Landscape Association (CNLA), and is a Tech-Pro contractor.