Tips and Tricks For Buying The Perfect Christmas Tree
Buying a fresh Christmas tree is one of the most authentic experiences of the Christmas season. There's something truly magical about the aroma of a real Christmas tree in the home.
More than 2300 farms in Canada grow Christmas trees. But if you are thinking about purchasing one yourself, you might be wondering how to keep a Christmas tree fresh longer.
This guide will cover everything you need to know about choosing a real tree and how to extend the life of the tree as long as possible. Keep reading to find out how you can keep your tree healthy and moist.
Avoid Buying from a Wholesale Lot
While buying a tree that is wrapped and ready to go from a wholesale lot seems more convenient and possibly more affordable, it is not the ideal place to find real trees. There is no way to tell how long the trees have been sitting on the lot or where they came from.
The tree may have already been cut for a long time. Instead, experts recommend visiting a tree farm and, if possible, cutting the tree down yourself. This ensures the tree is as fresh as possible.
Choose a Hardier Type
Before you choose a tree, you should understand the basic types of trees available. Common Christmas trees are fir, pine, and spruce.
Pine trees generally have longer needles which make them authentic looking but a bit trickier to decorate. Spruce trees have a fuller look but require a lot of water, so it's important to check the base of the tree often.
One of the most popular trees is the Balsam Fir. Not to mention Fraser Fir trees have strong branches, perfect for holding up ornaments without drooping. They also retain needles longer and smell gorgeous.
Make a Fresh Cut When You Get Home
Even if you've cut down the tree yourself, it's important to cut the bottom of the trunk again. It's best to see if the staff at the farm will make a straight cut. This will help the water absorb properly.
When you get home, the tree should be placed in water in an area away from the elements. Once you are ready to decorate the tree, cut it again. This will keep sap from building up in the bottom of the trunk after it's been cut. Sap build-up prevents proper water consumption.
Place It in Water
When you get home, the tree would be placed in water immediately, even if you aren't planning on decorating it right away. Fresh-cut trees require a lot of water. Keeping your tree hydrated won't just keep your tree fresh longer; it will keep you safe.
The leading cause of Christmas tree fires is a lack of water. Use 4.5 litres of water stand and check the water level daily. The tree should always be submerged to at least 5 centimeters deep.
How to Pick the Perfect Christmas Tree
We have all seen what happened to Clark Griswold's family when he found the perfect tree on Christmas Vacation. The perfect tree isn't always the perfect tree for your home.
Before shopping, measure the height of the room the tree is going into, and consider the space for the base.
Make sure the tree is far from any heat source, including vents, fireplaces, or lights, as they can dry the tree out faster. Consider which type of tree sheds the least. This helps you avoid additional cleanup at the end of the season.
Test the Branches (See if They're Dry or Dead, Visualize Ornaments, Etc)
One of the best ways to tell if a fresh Christmas tree is healthy is to test the branches before you cut it. Using your hands, gently run your fingers along a few of the branches of the tree. It's okay if a few brown needles fall off, but if the green ones are falling off, it is a sign that the tree isn't healthy.
Consider the ornaments you have and how they will look on the branches. Look for any bald spots on the tree and visualize how it will look decorated.
Bounce It (Testing for Shedding)
If you want to know how to keep a Christmas tree fresh longer, it starts with choosing a healthy tree. If you're looking for a real Christmas tree, lift a tree a few inches and bounce it.
Again, this is a test to see how many needles fall off. If a lot of needles are already falling, it could be a sign that the tree will shed a lot and may already be drying out.
Smell It Smell It (You Want a Fresh Tree)
The smell of real trees is one of the most beloved holiday scents. Make sure you take time to stop and smell your Christmas tree this season.
The tree should have a fresh aroma. If it already smells stinky, it means the tree needs a bit more love. Consider cutting the bottom and watering it to freshen it up.
What To Do If Your Tree Dries Out?
If you're concerned that your tree might be drying out, there are ways to revive it. Carefully lift the Christmas tree out of the stand and cut another 2.5 centimetres off the trunk. Hopefully, this will help with the water intake so that the tree will flourish longer.
A fresh Christmas tree usually lasts at least 5 weeks with proper care. Unfortunately, if a tree completely dries out and can't be revived, it becomes a fire hazard and needs to be disposed of.
The Takeaway
Although real Christmas trees require a bit more maintenance than an artificial tree, the experience makes it worthwhile. Follow these tips on how to keep a Christmas tree fresh longer, and you can enjoy your real tree throughout the holiday season.
Follow our blog for more tips like this.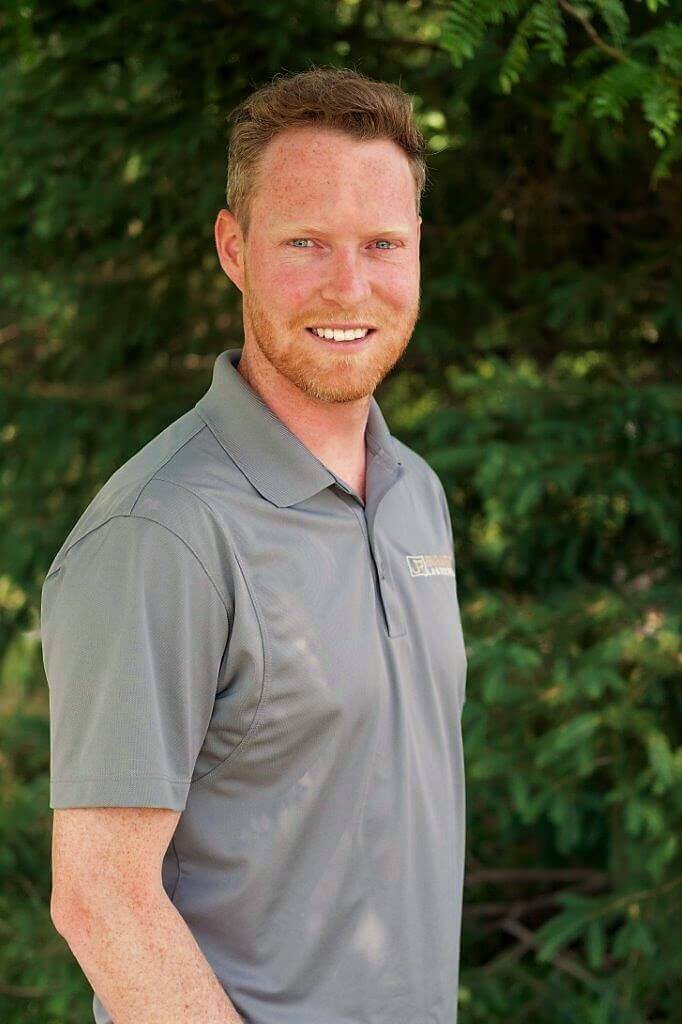 In 2008, following a successful career as a member of the Canadian Alpine Ski Team, Jonathan Robert stepped into the landscaping industry, starting Jonathan Robert Landscapes. In the years since he's quickly earned a reputation for high-quality work with creative designs and has been recognized in several industry-leading publications. Jonathan's always got an eye on innovation and is always looking ahead to see what's on the horizon in the industry. He works hard to stay on top of current guidelines, practices, and regulations. Jonathan is a member of Landscape Ontario, the International Concrete Paving Industry (ICPI), Canadian Nursery Landscape Association (CNLA), and is a Tech-Pro contractor.