Things to Consider For A Successful Project
Did you know that building a fire pit in your yard can increase your property value? Some estimates put it as high as 80% of the costs recouped. But if you decide to do it, how do you make sure it is done right?
There are some strict laws on how to use fire pits that must also be considered. Below, we give our guide on adding a backyard fire pit in Ontario.
Laws You Need To Know About Fire Pits In Ontario
Ontario rules for garden fire pits are quite strict. This is understandable, as they are in place to stop fires and in particular, forest fires. An outdoor fire is generally forbidden when restricted fire zones come into place, usually during dry periods or when resources for firefighting are stretched.
The only exceptions for this are when you have a permit or you are operating under strict conditions. This means you need to follow the rules for fire pits to the letter. If not, you may face a hefty fine.
For your fire pit, you need to know that it has to be within 100 metres of a permanent dwelling structure, or on land that you own. It must be five metres from any forest area and two metres away from flammable materials. This applies to wood-burning stoves and charcoal.
How Much Space Are You Working With?
Once you know the regulations, you can begin to decide on the type and size of the fire pit. For example, if you only have a small yard surrounded by forest, you may be limited on how big a pit you can have to comply with regulations.
For small yards, you can opt for a fire pit that is quite discreet. You could even consider pre-made fire bowls that fit the area.
However, if you have lots of space to play with then you have a lot more options. You could create big concrete fire pits for large occasions and gatherings if you wished.
What's The Vibe You're Going For?
The next consideration to make is how it fits in with the rest of your yard. Essentially, when a fire pit is not in use, it is a big hole that will get filled with ash. You need to make sure you craft this carefully, so it adds to the yard's look instead of detracts from it.
Think about how you plan to use it. Keep in mind that the larger the firepit, the less social it becomes and you may want to limit it to a small one you can sit around together.
After this, consider the material you will use. Are there colours and natural stones in your area that could be utilized to help blend the fire pit into the surroundings?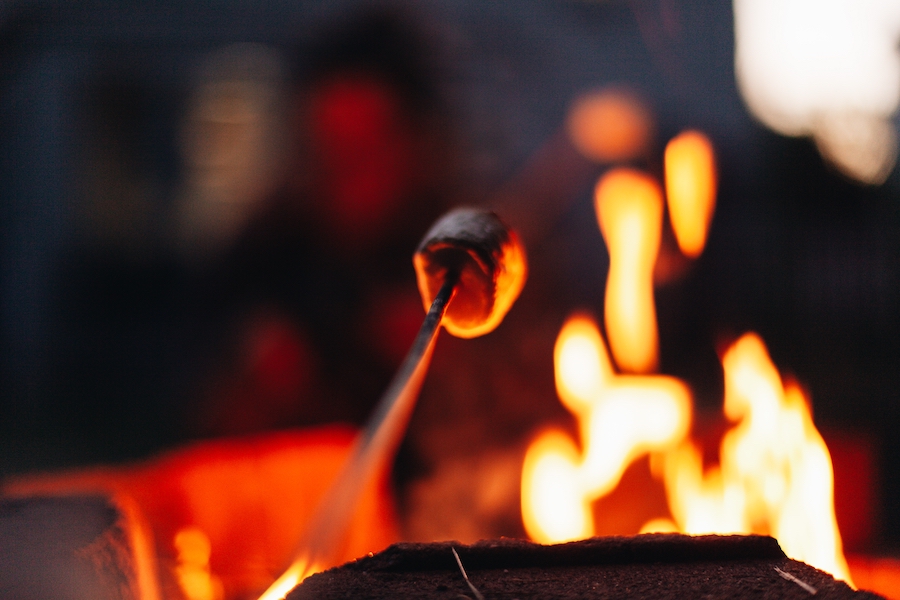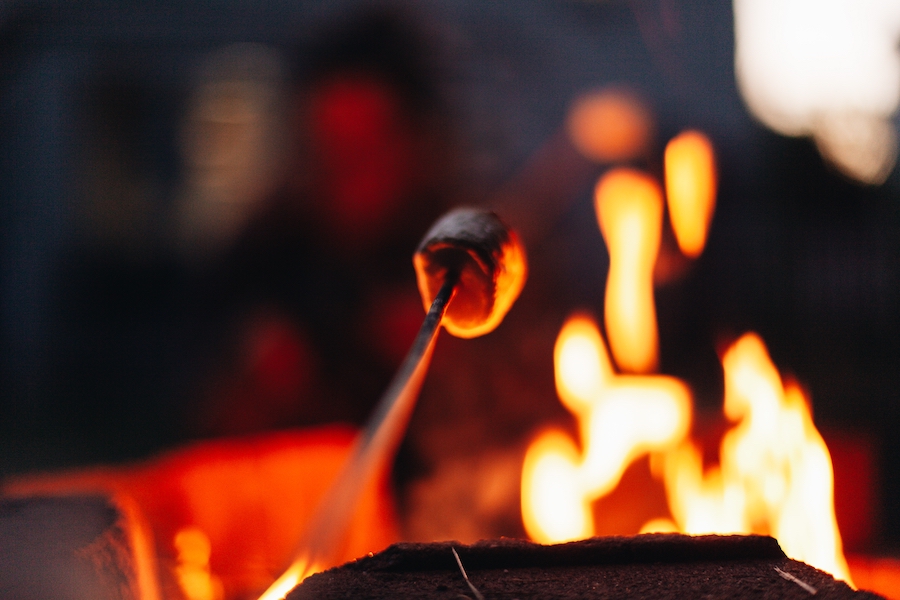 The Do's Of Installing a Fire Pit
When adding a fire pit, there are a few considerations to keep in mind. This ensures you will be happy with the outcome.
Choose the Right Location
Getting the right location for your backyard fire pit can be tough. Even if you have space, you need to make sure it is safe.
This means keeping it away from flammable materials including forests, and away from low-hanging trees. When you opt for bigger fire pits, these safety distances need to increase with it.
Not only does the pit need to be safe, but access to it needs to be safe as well. You don't want people squeezing around a fence and open flames for example. Leave plenty of room on either side.
Have a General Idea in Mind
When you approach a landscaper, make sure you have some backyard fire pit ideas in mind. This will help them come up with a design for the pit and surrounding area.
Make sure this is an idea for both when the fire pit is in use and dormant. A fire pit will bring a lot of light to your yard but will look different when it is not in use. How will you ensure that both look great?
Visualize How It Will Look With Seating
Your fire pit will need more than space for the pit itself. Around it, you will need areas where people can sit along with storage for items like drinks and tools.
Speak with the landscaper about moving existing properties around. You may have grills and decked areas that could be switched to different parts of the garden.
Explore Different Build Options
Fire pits can provide a range of build options. For example, you may consider a pre-made kit. They come with everything you need, including grills and inserts. They also come in square or round styles.
Other than this, the preferred method is to use stone pavers as the edge of the pit. They provide a wall-like defence that will stop the fire from spreading outside of the designated boundaries.
Finally, you can even use poured concrete to create the pit. However, this can be time-consuming and frustrating. You need to create forms from the concrete, and then wait for them to set before moving on.
Invest in Safety Gear
No matter how adept you think you are at handling fire, always invest in safety equipment. Even with a robust pit, fire may get out of hand and there may be others who don't have the experience you do.
Firstly, keep extinguishers and buckets of sand close by. A water source such as a hose is also a sensible idea.
To protect yourself, get a large pair of fire tongs. Heat-resistant gloves will stop any sparks and embers from burning your hands. Finally, always be prepared if accidents do occur and stock up with a first-aid kit.
Final Thoughts on the Backyard Fire Pit
Now you know all about installing a backyard firepit, start to get your ideas together. Sketch out a rough budget, including your safety gear as well as building materials. Decide if you will install this yourself or get an expert to assist you.
Your first stop should be Jonathan Robert Landscapes. We can help design and build your perfect fire pit. Contact us here to discuss your needs and let us create your ideal outdoor space.