A Guide to Help You Select the Right Material for Your Next Project This Season
Patio and landscaping season has arrived!
If you're planning to build a new patio, pool deck, garden landscape, or driveway this summer, you'll want to do your research before purchasing building material for your home project.
A common question among homeowners is whether to use interlock pavers or stamped concrete for home landscaping and construction projects. While stamped concrete is generally cheaper than interlock stone, it won't last nearly as long, especially during the freeze-thaw cycle of Ottawa's cold winters.
Interlock pavers are well worth the investment because they will save you from plenty of work down the road. They will also add instant curb appeal and boost your home's property value.
To estimate the cost of your upcoming interlock project, request a quote from Ottawa interlock landscaping and construction companies.
And consider the following comparison of interlock vs. stamped concrete to see how durable and versatile interlock is for your home projects.
What is Stamped Concrete?
Stamped concrete is poured concrete that has a pattern stamped onto its surface. This pattern provides texture and can come in various styles. To protect the concrete from the elements, it must be sealed every year.
What is Interlocked Concrete?
Interlock paving stones are individual concrete units that interlock with each other. Interlock companies will pour polymeric sand between the natural joints of the pavers to secure them in place. These pavers are more flexible than poured concrete when the ground expands and contracts.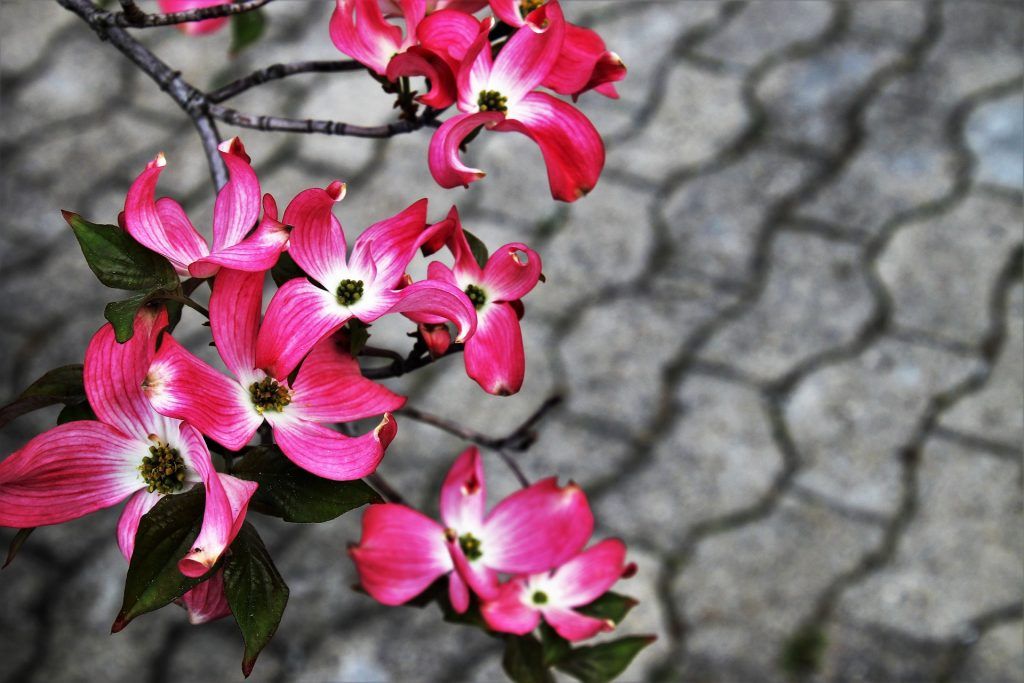 Pros of Stamped Concrete
Durable—concrete withstands heavy loads and extreme weather;
Many options—stamped concrete comes in various pattern designs and uses to suit the architectural style of a home; and,
Can be easy to clean—depending on the type of dirt and stains—with soap, degreaser, and power washers.
Cons of Stamped Concrete
The seal on stamped concrete is slippery, making it unsafe safe for steps or pool decks;
Concrete is more challenging to remove than other materials. So if you opt for concrete, you should be prepared to keep it for a long time;
Stamped concrete is more expensive than regular poured concrete;
The concrete's colours tend to fade over time;
Patching may be required;
Poured concrete is prone to frost heave;
Poured concrete tends to crack;
De-icing salts will worsen any deterioration and wear away the textured pattern;
Without regular proper sealing, stamped concrete is prone to blisters and pop-outs, which only get worse as water seeps in and freezes;
The curing time for poured concrete takes at least three to five days, so you have to wait to use your new concrete surface;
Concrete repairs tend to be very costly. Small cracks are normal, however, if the concrete cracks and heaves, the only way to repair it is to break it apart and pour in new concrete.
---
Pros of Interlock Pavers
Fast and easy installation;
Beautiful style to boost curb appeal. Interlock has a stunning impact, suiting a variety of house styles, such as an old world or a modern, sleek design;
Versatile—can be used almost anywhere in and outside your house;
Customizable to suit a variety of property styles. Interlock pavers come in a variety of shapes, textures, and colours;
Durable. Interlock can withstand heavy loads, foot traffic, extreme weather, and fluctuating climate conditions;
Low maintenance. You can clean interlock with a power washer or scrub out stains. Individual stones can be easily removed and replaced if stained or damaged. And certain areas can be re-levelled without dismantling the entire walkway, driveway, or structure;
More flexible than poured concrete and large concrete pavers. Interlock will adjust when the ground contracts and expands so it won't crack like concrete;
The installation ensures drainage and prevents the gravel underneath from shifting and settling;
Water drains more quickly than with non-porous asphalt and concrete;
The gaps between stones are filled with polymeric sand or stone to prevent weed growth. This also provides a seal to keep the underlying gravel foundation dry; and,
Non-slip surface.
Cons of Interlock Pavers
Expensive;
You might need to top off polymeric sand between stones every few years;
Pavers can shift without a professional installation;
Dye lots might vary per colour palette, so you need to make sure your pavers match.
Which Should I Choose for My Project?
Stamped Concrete is Ideal for:
Walkways;
Driveways;
Porches (but not steps); and,
Patios.
Interlock Pavers are Ideal for:
Pool decks due to their non-slip surfaces;
Porches and steps;
Outdoor fireplaces;
Kitchens;
Water features;
Pavilions;
Terraces;
Patios;
Walkways;
Driveways;
Garden features;
Landscaping; and,
Retaining walls.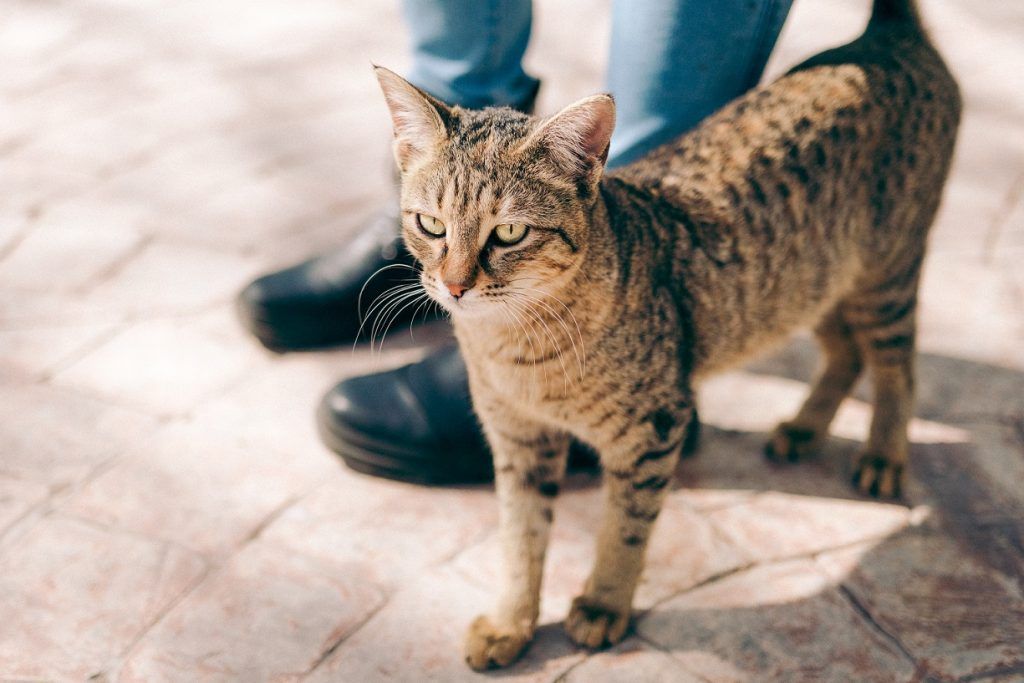 Interlock paving stones are more durable and less prone to dents and scratches.
The Takeaway
Although stamped concrete is not as expensive, if you're looking for something high-quality, interlocking stone is the best option.
Interlock pavers, while typically more expensive, yield longer-lasting, higher-quality results. This durable material will save you from the headaches of constant maintenance and costly repairs over the years. This versatile material may also be used for a variety of home and landscaping construction projects.
Instantly boost your home's curb appeal and thoroughly enjoy your patio this summer with the help of interlock pavers.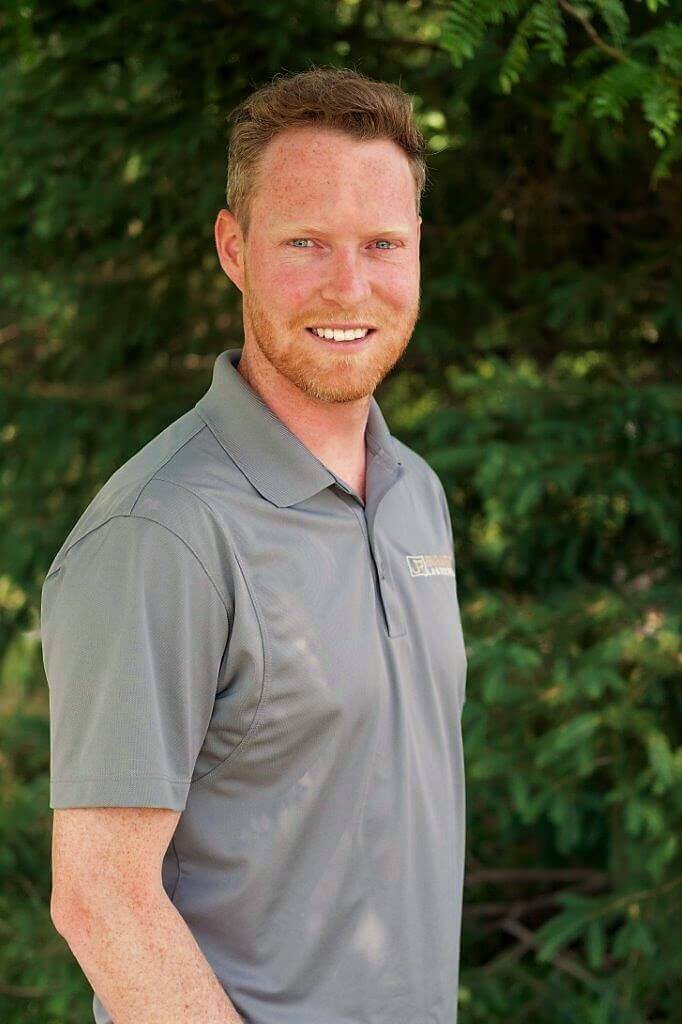 In 2008, following a successful career as a member of the Canadian Alpine Ski Team, Jonathan Robert stepped into the landscaping industry, starting Jonathan Robert Landscapes. In the years since he's quickly earned a reputation for high-quality work with creative designs and has been recognized in several industry-leading publications. Jonathan's always got an eye on innovation and is always looking ahead to see what's on the horizon in the industry. He works hard to stay on top of current guidelines, practices, and regulations. Jonathan is a member of Landscape Ontario, the International Concrete Paving Industry (ICPI), Canadian Nursery Landscape Association (CNLA), and is a Tech-Pro contractor.