Make the Most Out of a Small Yard with These Tips from Ottawa Landscaping Companies
One downfall to living in an urban area is the lack of yard space for homeowners. If you live in Ottawa, you may have a yard that seems too small to do anything with, aside from fitting a barbecue and garbage cans.
But no matter how small your space is, you can make the most of it with effective and smart landscaping design. First, you'll have to take the time to figure out what you want in your yard and plan a design. Then, you can enlist the help of Ottawa landscaping companies to design a landscape suitable to your budget, goals, and limited space.
For ideas on how you can make your small space work, consider these tips.
Raised Flower Beds & Container Gardens
You can save space while still enjoying a beautiful garden by building a garden bed up instead of out. A raised garden bed can be narrow in width and give a unique view of the garden.
Container gardening is another options for a garden that won't take up too much space. Container gardening includes using decorative pots and planters that come in many size, shapes, and colours. They also allow you to switch up your plants throughout the seasons. These take up less space, and can easily be moved elsewhere for more backyard space while entertaining guests.
Round Gardens
The corners of traditional rectangle gardens can make your space feel boxed in. So try a round or circular garden for a more spacious appearance and feel.
Rock Gardens
If your yard has a small nook or corner, consider building a rock garden for an attractive focal point in your yard. Rock gardens can also be built up against the wall of a house to save even more space. Make sure the rocks complement each other. And choose plants that won't cover the rocks.
Blues & Evergreens
Consider the impact of colour on the perceived size of an area. Cool colours, like blue, tend to make spaces appear larger. And evergreens like pines and spruces can make a yard feel bigger.
Small Water Features
Small bird baths and serenity fountains are a great way to add a splash to your yard without taking up too much space. Small water features are elegant, relaxing, and low-maintenance.
Create Outdoor Rooms
By separating your outdoor space into different-looking areas, you aren't revealing the whole space at once. So as visitors move through the different "rooms," they are discovering new spaces in your yard. Each space should serve a function, such as an entryway, pathway, dining area, or lounge area.
Avoid Too Little or Too Much
You may think to keep details simple for a small space. But if it's too simple, the space will look dull. And if you cram too much in, it will feel overwhelming. So find the right balance of colours, plants, landscaping, and hardscaping to maximize your space.
With a vision in mind, you can start planning the ideal design for your small yard space. Ottawa landscaping companies can also offer expert advice for making the most of small spaces. No matter the size of your yard, you can enjoy it to the fullest with effective landscape planning and design.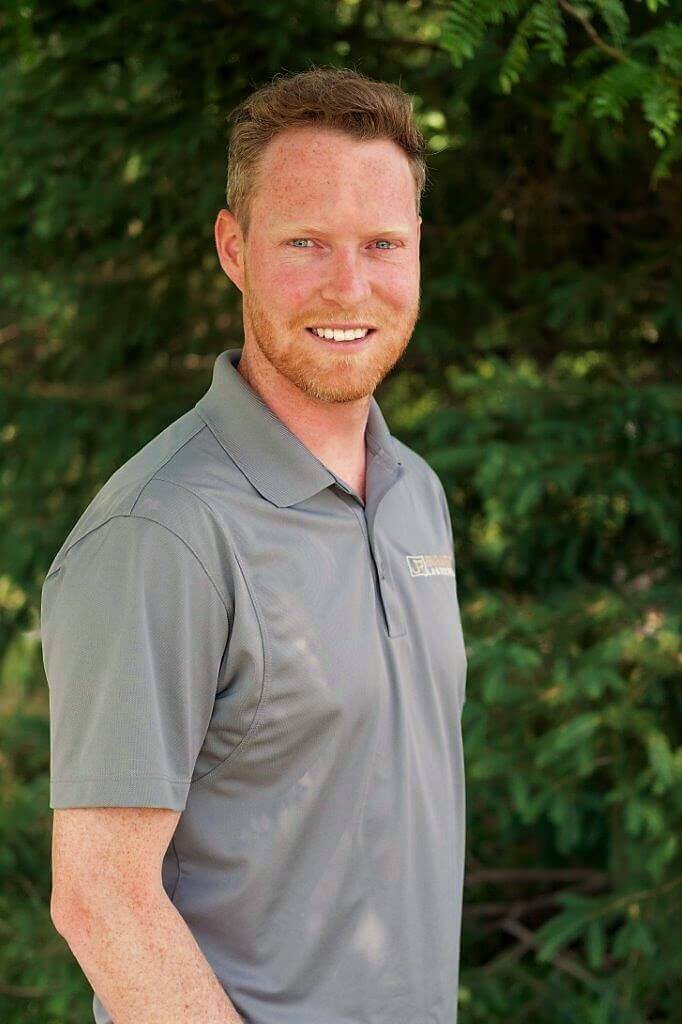 In 2008, following a successful career as a member of the Canadian Alpine Ski Team, Jonathan Robert stepped into the landscaping industry, starting Jonathan Robert Landscapes. In the years since he's quickly earned a reputation for high-quality work with creative designs and has been recognized in several industry-leading publications. Jonathan's always got an eye on innovation and is always looking ahead to see what's on the horizon in the industry. He works hard to stay on top of current guidelines, practices, and regulations. Jonathan is a member of Landscape Ontario, the International Concrete Paving Industry (ICPI), Canadian Nursery Landscape Association (CNLA), and is a Tech-Pro contractor.