Easy Ideas That Can Completely Transform Your Yard
Looking for a little touch up for your bare yard? Even if you don't quite have a green thumb, you can implement some of these extremely easy and low maintenance landscaping ideas to transform your yard overnight! Just like you move around your furniture, you can move your yard around to give it new energy with ease.
A professional landscaping company can help you achieve all these great low maintenance ideas and make your home feel like new again.
Here are some easy ways to spruce up your yard, even if you aren't great with gardens
Artificial Grass
There's nothing better than a "greener grass" type of feel, and it's easy to emulate with artificial grass. If you have lots of yard space but minimal, patchy grass, there's nothing wrong with filling in the blanks with lush artificial grass to give it a well-manicured look. Consult with an expert landscaper who sells and lays artificial grass by the square foot to see how much you need. You can also combine artificial grass with other ideas below to transform your yard into a haven.
Low-Maintenance Flowers and Greenery
Whether it's a succulent garden or the best type of low maintenance shrubs such as juniper or Alberta spruce, you can fill your yard with wonderful options when it comes to low-maintenance gardening – especially if you live somewhere that gets lots of sun and rain.
Another way you can add colour to your landscape is by planting low-maintenance flowers.
There are plenty to choose from, such as coneflowers or daylilies, Russian sage and even lavender.
Simple Water Features
Another relaxing element you can add to spruce up your backyard or lawn is a simple water feature. With the help of a couple of other tips in this article, such as crushed stones and rock gardens to enhance the water feature, you could easily put in a pond or a fountain.
Consult with your landscaper to find out if a pond is possible in your yard, but with the help of a professional, it should be.
Expand Your Patio Space
Is your patio space a little too crowded or condensed? By adding pavers and moving some things around in your yard, you can expand your patio space to accommodate as many as you'd like. You can even add luxury features such as a brick fire pit or grilling station.
Crushed Stone
Crushed stone allows for increased flexibility in a lush garden setting. If you're restricted to a straight walkway, using crushed stone allows for curvier paths that snake through your landscaping.
Aesthetically, it has a nice, natural look to it, and it makes for a lovely border along flower beds, herb gardens and the like.
Automatic Irrigation
Install a sprinkler system to keep your grass and flowers green, vibrant and happy. With automatic irrigation, you can feel assured that your lawn or yard will be taken care of so that you don't have to bother with keeping up with the timing of watering everything. Be mindful that too much irrigation can damage your lawn, but you can time it to go off at the same time every day. Automatic irrigation also comes in handy to surprise trespasses, wild animals and critters as well.
Rock Garden
Zen Buddhist principles might be onto something with this one. Rock gardens not only add a sense of calm to your setup, but they're versatile and can fit in with any garden or yard theme. They're also a charming way to add a bit of a story to your landscaping! Get extremely creative with your rock garden, and don't be afraid to use humour, architectural passions or even clichés to really highlight your personality.
Create an Outdoor Living Area
An outdoor living area is a little different than your run-of-the-mill plastic patio furniture. With an outdoor living area, you can use outdoor couches and armchairs, coffee tables, maybe a tent – have fun with it. There are many chic and natural themes that you will feel tempted to adopt into your own space. Just expect that you will want to start entertaining outdoors a lot more often.
Get Rid of or Reduce the Size of Your Lawn
If your lawn is just too big or you think the space would be better used elsewhere, why not cut it in half? Reducing the size of your lawn is easy to do, and you can do so by planting shrubs and flowers, putting in trees, allowing the grass to shrivel in the offseason so you can replace it with pavers and maybe expand your patio. Consult with a landscaping expert to explore your options and get help making your vision come true.
Add Pavers
Pavers are a great way to add a little path in your yard or to eliminate and repurpose areas of your yard that you don't find necessary. With pavers as an option, nothing will hold you back in your design needs like your lawn does. Find a location that carries them individually or one that will do the full service and lay the pavers out for you.
Whatever you decide to do with your yard, just remember that opinions from licensed professionals can really make your vision come alive seamlessly. If you consult with experienced landscapers, their help can go a long way, even if you just look to them for guidance and advice.
While lots of yard-sprucing options can be DIY, they can also be risky in that irreversible mistakes may be made while trying to landscape yourself. Seek professional advice, and have fun with your landscaping adventure!
Don't be afraid to let your personality and tastes really shine with this project.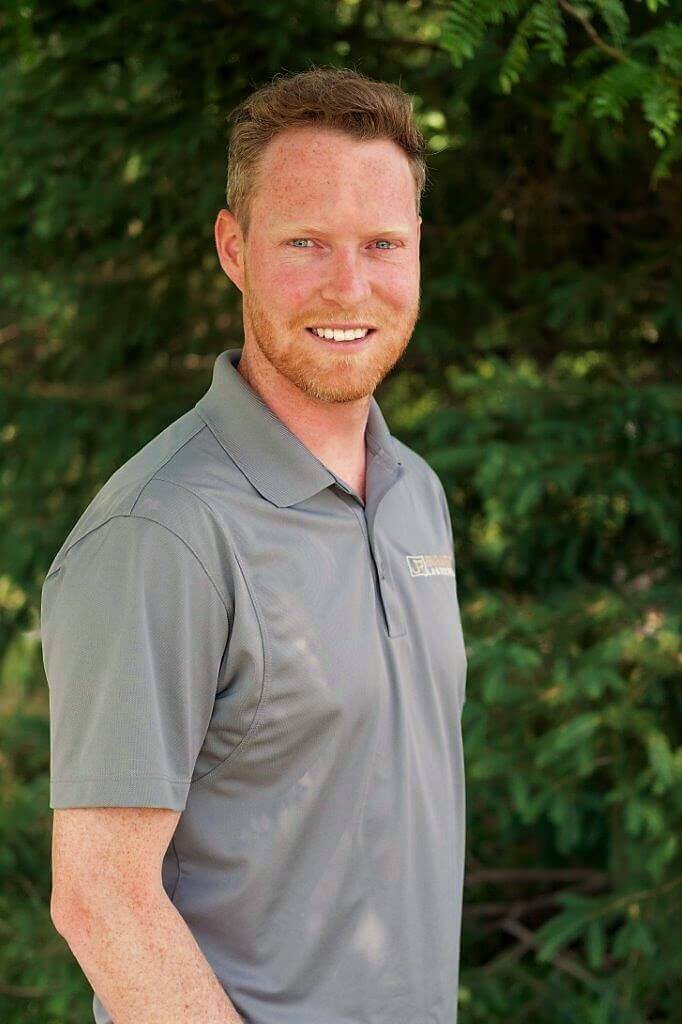 In 2008, following a successful career as a member of the Canadian Alpine Ski Team, Jonathan Robert stepped into the landscaping industry, starting Jonathan Robert Landscapes. In the years since he's quickly earned a reputation for high-quality work with creative designs and has been recognized in several industry-leading publications. Jonathan's always got an eye on innovation and is always looking ahead to see what's on the horizon in the industry. He works hard to stay on top of current guidelines, practices, and regulations. Jonathan is a member of Landscape Ontario, the International Concrete Paving Industry (ICPI), Canadian Nursery Landscape Association (CNLA), and is a Tech-Pro contractor.