A Guide to Help You Determine What You Need Before You Start Your Landscaping Project
For all homeowners and property owners, a beautiful and welcoming exterior feels like a must. During the summer, many like to entertain outside, while others only wish to enjoy some much-needed relaxation and fresh air. Regardless of your needs, having a well kept, well organized and personalized outdoor landscape can make a big difference!
If you're planning a landscaping project, it's best to prepare early, especially if you want to enjoy your new exterior all summer long. You may find it surprising that quality landscaping requires a detailed process. Whether you're looking to renovate your backyard, manicure the front lawn of your new home or want a welcoming driveway – a beautiful landscape job will require a consultation, a design and a solid action plan.
Not sure where to start? Not a problem! Ottawa professionals can help you conceptualize and gather ideas, but you can always begin by considering the following key elements:
Curb Appeal
First impressions are important. Boosting curb appeal through landscaping not only adds value to your home but it will be more welcoming to visitors. Even if you're not selling your house, it's essential to create a space that reflects your personality and makes you proud. While it might be tempting to focus entirely on your backyard where you spend more time, the front of your house is equally important.
When thinking of doing landscaping, consider the architectural style of your home as well as your own personal style and tastes. The exterior of your home can match, compliment or elegantly contrast the interior style of your house.
Water Features
Many homeowners wish for a little getaway in their backyard – a space that transports them far away from everyday stresses and frustrations.
A water feature can add infinite charm to your backyard or front lawn. Consider adding a pond or a fountain. There are countless styles, shapes and sizes to fit the vision you have in mind.
Play Structures
For new families or grandparents, adding a swing or a play structure seems like a natural step in the right direction. Asking for the help of professional landscapers can ensure your play structure is safe. Make sure whatever your plans are, they respect Ottawa regulations and standards.
Entertainment
If you enjoy having guests over – your landscaping choices should work to your advantage. A beautiful outdoor area to cook, eat and hang out can bring more excitement and comfort to your life. You'll want to consider what sort of entertaining you intend to do and how many guests you'll have over. Are you hosting family-friendly nights with children, or are you thinking more along the lines of an adult-only soirée?
A good landscaping design is essential to making these changes successful. The available space, your personal style, your needs, the comfort and safety of your guests all need to be thought out carefully.
Privacy
Whether you are spending time with your family, entertaining guests or enjoying some quality alone-time – privacy is important. Many people who reach out to landscapers in Ottawa are primarily concerned with improving the privacy of their space.
Vines, bushes, small trees, vines, and fencing can not only get you the privacy you want but can add a lot of charm and elegance to the exterior of your home.
Efficiency and sustainability (Energy Consumption Options)
While thinking up ideas for your outdoor space, it can be pretty tempting to want all the most lavish amenities, but you'll want to consider the time and resources that will go into maintaining your landscaping.
Good landscapers can not only help you get the final product you've been dreaming of, but they can help you get the best design and concept that will fit your needs without exhausting you or your resources. Efficiency is critical, so make sure to hold this conversation with your landscaper early on in the process.
Family needs and lifestyle
Evidently, the landscape of your home should be safe, enjoyable and comfortable for all those who live in the house.
Ask yourself the following questions to make sure everyone's needs are met:
How many family members are there? Does anyone have special needs?
How do you live? Do you entertain? How often? How many guests come over?
Where do you spend most of your time? What do you do once outside? Does this change with the seasons?
How will your family's needs change in the next years?
How long do you intend to live at this address? Do you want to make any other significant renovations or changes?
What activities do you enjoy doing outdoors?
These questions will ensure you make responsible and considerate decisions.
Zoning restrictions and building structures
You'll want to make sure that your landscaping plans and designs make use of the space available. A professional landscaper can help you make decisions that work to highlight the property you have. Good landscaping also compliments the building structure of your home. It is important to create a design that includes seamless style and solid structures. Specific details such as shading, drainage, and fencing should also be considered.
When should I be searching for a contractor?
Before you determine when you first need to determine how to shop for a landscaping contractor.
All landscapes require maintenance. Whether you are opting for a natural or a manicured look, you will want to periodically look at the state of your landscape to avoid needing sudden major renovations. Small fixes and preventative measures can help you keep your landscape in good shape for a long time. There a few things to consider before you shop for a landscaping contractor. It's best to start searching for a landscaping contractor as early as possible so you have ample time to assess all your needs and get them executed on time and within budget.
Since most plants and landscapes are covered in snow during winter, you should inspect your landscape during spring, summer, and fall.
Once all the snow has melted, but before the plants begin to grow (March or April), take a look at the structures of your landscape such as bed or lawn lines. This is the perfect time to plan structural work that will need to be done later in the season or early summer.
Make a quick inspection after your plants have grown to their full length (in July or August). You'll want to look at areas that are overcrowded, as well as areas that are showing awkward or significant gaps. This way you can plan for some late summer or early fall maintenance like pruning, dividing, transplanting or adding plants.
This is the best time to do corrective work to fix the problems you've noticed. Pruning, removing trees and hardscape repairs should be done in October or November at the latest.
Get a quote in advance
Booking the services of professional landscapers and designers should not be done at the last minute. Getting landscaping services booked during spring or summer can be difficult.
If you can make periodical assessments of your landscape, you should be able to determine your immediate needs in fall. It is during this time that you should call landscaping designers in Ottawa to get a quote. If they are unable to start work in fall, then you will be able to book them for early spring of the following year. This is particularly advantageous since it allows you to enjoy your outdoor space all summer long!
Proper planning, small touches and professional help can ensure that your landscaping vision comes to life perfectly – we take you through a four-step process that is guaranteed to leave you with a final result you are proud of!
Still, have questions? Need inspiration? We have everything you need!
BOOK A CONSULTATION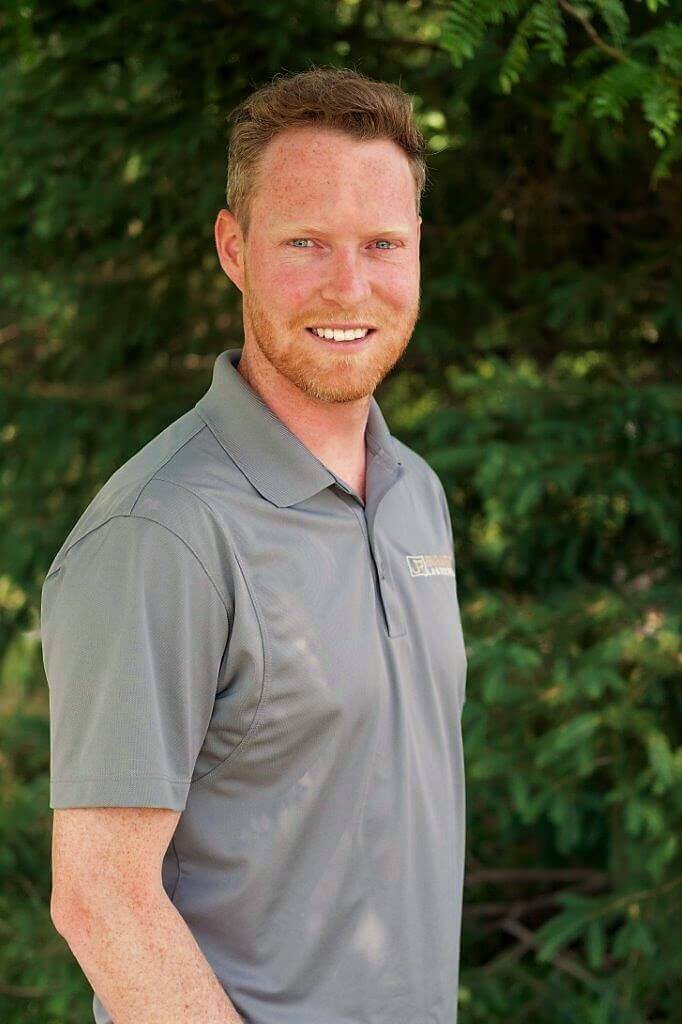 In 2008, following a successful career as a member of the Canadian Alpine Ski Team, Jonathan Robert stepped into the landscaping industry, starting Jonathan Robert Landscapes. In the years since he's quickly earned a reputation for high-quality work with creative designs and has been recognized in several industry-leading publications. Jonathan's always got an eye on innovation and is always looking ahead to see what's on the horizon in the industry. He works hard to stay on top of current guidelines, practices, and regulations. Jonathan is a member of Landscape Ontario, the International Concrete Paving Industry (ICPI), Canadian Nursery Landscape Association (CNLA), and is a Tech-Pro contractor.