Ottawa Landscaping Companies Offer Industry Tips for Finding a Reliable Landscaper
Shopping around for a landscaping contractor may seem daunting. But as tedious as it may be, it's important for you to take the time to research as much as you can. Doing so will make sure your project is done on time and within budget, and looks exactly how you envisioned.
Anyone can call themselves a contractor, but not everyone has the skills or experience you want for your project. It may be hard to distinguish between professional Ottawa landscapers and amateurs.
If you're working with a landscape architect, you may leave the work of hiring a contractor to them. Or, you can work with a landscape design-build company that offers both design services and installation.
No matter which option you choose, it's still important to know what to expect from a landscaping contractor when signing a contract agreement.
So here are industry tips from Ottawa interlock and landscaping companies to help you shop confidently for a landscaping contractor.
Verify Credentials
Make sure the contractor is licenced, bonded, and insured. Ask for proof of these credentials and make sure these are up-to-date and in good standing.
Licences show that contractors have passed an exam and are knowledgeable about codes, regulations, and best practices.
Look for contractors who are certified and listed members of reputable industry associations. To become members of these associations, contractors must qualify and pay a membership fee.
They must also abide by codes of conduct. And if customers complain about them, they can lose their membership. This membership shows they are serious about their profession.
Also be sure that the contractor is insured. They should have up-to-date liability insurance of at least $2 million.
To check that their insurance is up-to-date, ask for a certificate of insurance that names you as the homeowner insured on the contractor's policy while they are doing work on your property.
And if they are using sub-contractors, make sure they have WSIB insurance by asking for a copy of the policy.
Know Your Budget
It's of paramount importance for you to set a realistic budget for your landscaping project. This budget will set expectations and guide you in the right direction when choosing a contractor.
Request quotes, estimates, or bids, but remember that the best price may not be the best contractor for your project.
Make sure the quotes are detailed with the scope of the work, the prospective start and end dates, and the materials to be used.
Compare as many estimates as possible. Look for contractors who provide detailed quotes that include everything you want for your project while staying within your budget.
Determine a Timeline
Ask the contractors for an estimated timeline to complete the project. If your contractor is in high demand, they may not be able to start the project immediately, or it may take longer than you had hoped. But don't let that deter you from hiring a quality contractor you trust.
Ask for References
Ask the contractors for multiple references and call their previous clients to discuss their work. You can also ask to make an appointment to review their previous work.
When talking to previous clients, also ask questions about the contractor, such as:
Was the contractor reliable?
Was the project completed on time and within budget?
Are you happy with the final product/quality of work?
Also look at as many samples of their work as you can, either on their website portfolio or in person.
One of the most important steps to take is to look up their company online and find reviews and testimonials from the company's website, social media accounts, and Google reviews. This will give you a good idea of what they're like, what caliber of service they have, and whether their projects are universally praised by their clients.
Think About the Scope of the Project and Complexity
It's important to think about the project size and complexity when choosing a contractor. You will want to find a landscaper who has experience working on projects similar to yours in size since they will be better staffed and equipped to handle the project.
Select A Landscaper Who Specializes in Your Project Type
Ask contractors if they have experience in the type of work you want completed. Don't be shy to ask for examples of their previous projects that fall under the same category as yours.
Some contractors might take on a project because they need the work, but they don't necessarily have the expertise. This could lead to major disappointment in the final product.
Get Your Contract Sorted Out Before Any Work Begins
Once you've decided on a landscaper, turn their quote into a written contract. Write up a contract that includes everything about the landscaping project, including:
The scope of the work—including drawings/plans with written specifications;
The type of materials to be used;
Who is responsible for purchasing these materials;
Warranties—the type of warranty the landscaping company provides for their work;
Project start and end dates;
The amount of deposit required; and,
Payment schedules.
A written contract should be about three pages minimum. And the larger the project, the larger the contract, since more details should be included about the scope of the work.
Establish Guidelines for Working in and Around Your Home
Before you hire a contractor, make sure you are clear about your guidelines and preferences.
Tell them what time you want them to arrive at your home and leave at the end of the day, and most importantly, the date you want the project to be completed by. You'll also want to set some guidelines about contractors entering your home or using your washroom.
By setting guidelines ahead of time, prospective contractors can have their expectations set.
Understanding Your Responsibilities
Your contractor may ask you to complete certain tasks before they start working, such as removing a fence, moving patio furniture, or making sure your pets aren't in the backyard. This is to ensure your home and property is not damaged and your pets are safely locked in your home or being looked after by someone.
Use these tips from your local Ottawa landscapers to find the best contractor for the job.
It's important that before you sign a contract or agreement, you take the necessary steps to find the right contractor so you can be confident in their abilities.
With the right landscaper, you can feel reassured knowing your project will be completed on time, within budget, and that the final product will surpass your expectations.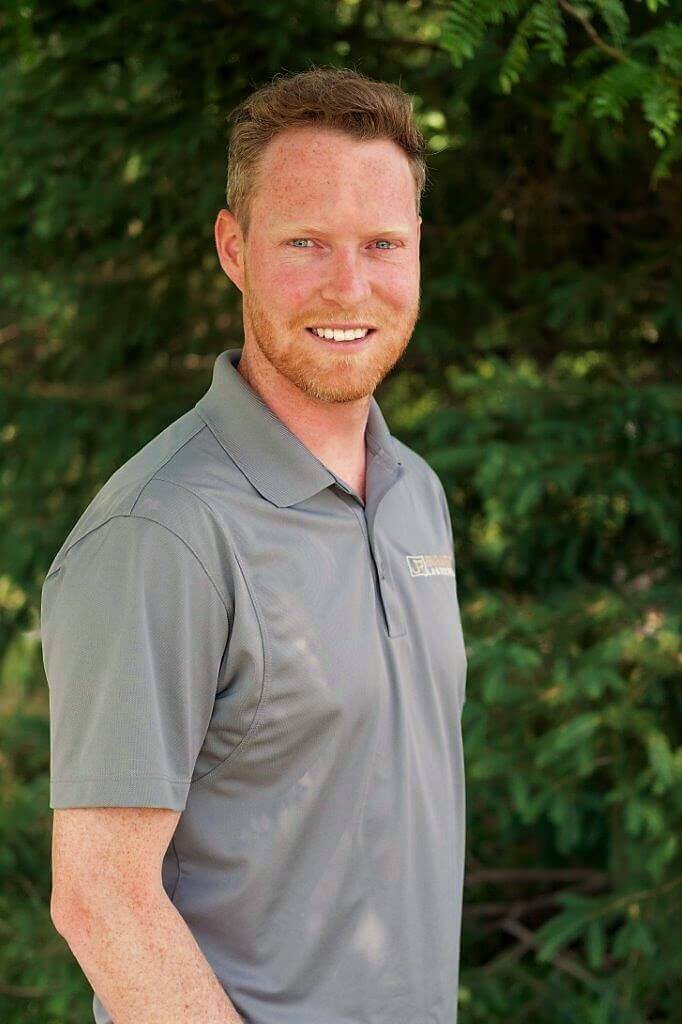 In 2008, following a successful career as a member of the Canadian Alpine Ski Team, Jonathan Robert stepped into the landscaping industry, starting Jonathan Robert Landscapes. In the years since he's quickly earned a reputation for high-quality work with creative designs and has been recognized in several industry-leading publications. Jonathan's always got an eye on innovation and is always looking ahead to see what's on the horizon in the industry. He works hard to stay on top of current guidelines, practices, and regulations. Jonathan is a member of Landscape Ontario, the International Concrete Paving Industry (ICPI), Canadian Nursery Landscape Association (CNLA), and is a Tech-Pro contractor.