Ottawa Landscapers Recommend These Features to Create a Relaxed Outdoor Atmosphere
As our everyday lives get busier and busier, Ottawa landscapers are seeing a shift from traditional, high-maintenance backyard features towards more casual, relaxed accents with minimal upkeep. Here are some great landscaping features that will allow you to create a casual space without all the work.
Plants
If you're trying to create beautiful gardens, but don't have the time for the upkeep that often comes along with them, the first step is to determine how much natural light and water reaches the location in which you'll be planting. Once that has been determined, there are many flowers–coneflowers, veronicas, butterfly bushes and garden peonies all come to mind–that will add a nice pop of colour to your landscaping in Ottawa. If greens, reds, and browns are more your style, try grasses, ferns, and even succulents in your gardens. Take a look at the top garden design trends of 2015 for more gardening inspiration, or consult Ottawa landscapers for their suggestions.
Privacy
Privacy can be achieved with fences and pergolas, while simultaneously creating a unique feel with your landscaping in Ottawa. Fences have the ability to create as much or as little privacy as you desire. To have a fence with less upkeep, while also maximizing privacy, it's recommended that you use long lasting materials like vinyl, composite, and aluminum instead of solid wood. Pergolas are often recommended by Ottawa landscapers as an excellent way to create shade in an outdoor space, and they offer privacy from your neighbors' windows. These versatile structures can be decorated with vines, lighting, and hanging pots to fit your taste.
Fire pit
Adding a fire pit to your yard is an easy and functional way to use your space. There are many different options for fire pits, from metal free standing frames to pits built into an interlock patio. You can also add creative seating options like benches, swings, and chairs that fit your personal style. Consult the City of Ottawa by-law to see if your area has restrictions on outdoor fireplaces.
Lighting
Here is your opportunity to integrate lighting with your personal outdoor style. When choosing lights, think about how you will be moving through your outdoor space, and what kind of seasonal care is needed; Ottawa landscapers recommend keeping fixtures on the ground out of high traffic paths. Once you know where you want to add lighting, you can begin to consider styles (for example lamps, string lights, or candles) and placement (on the ground, house, fence, or trees). Solar lights are also available in many different styles and don't require any digging to install. Mix and match different options to have a space that reflects your style of landscaping in Ottawa.
Whether it's plants, fences, pergolas, fire pits, or lighting, these are great accents to your landscaping in Ottawa, and will help you create a beautiful, functional space with less maintenance requirements. After all, do you really want to spend your summer weekends caring for your yard?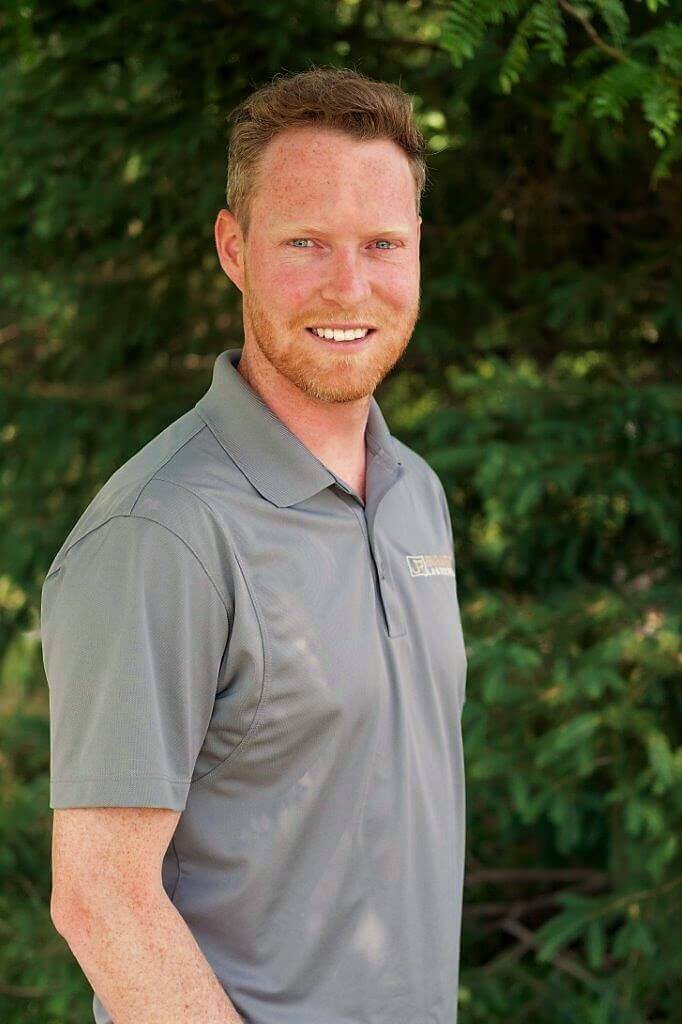 In 2008, following a successful career as a member of the Canadian Alpine Ski Team, Jonathan Robert stepped into the landscaping industry, starting Jonathan Robert Landscapes. In the years since he's quickly earned a reputation for high-quality work with creative designs and has been recognized in several industry-leading publications. Jonathan's always got an eye on innovation and is always looking ahead to see what's on the horizon in the industry. He works hard to stay on top of current guidelines, practices, and regulations. Jonathan is a member of Landscape Ontario, the International Concrete Paving Industry (ICPI), Canadian Nursery Landscape Association (CNLA), and is a Tech-Pro contractor.