Living in Canada, we have to deal with all the seasons. With winter rapidly approaching homeowners are hurrying to winterize their yard. There are a number of precautions you can take to ensure your property is fully protected from harsh winter conditions. If you neglect to do so, the outcome will be less than desired. We're very lucky to have such beautiful landscape in Ottawa; let's keep it that way. There are a number of veteran landscapers in Ottawa who can assist you with your every need. Apply these useful tips to help you keep your cool this winter.
Bundle up
Make sure you cover up your trees and bushes for the winter. Landscapers in Ottawa can supply you with quality burlap sacks, plastic covers and tree guards.  These covers can protect your greens from the drying winter wind and sun. The landscape in Ottawa varies from valleys to skyscrapers, but with the right help you can prepare your outdoors for any conditions.
Stone cold
If you have interlocking stones it's very important you protect them for the winter. Interlock is very susceptible to moisture and cold. Many professional landscapers offer a "clear coat sealing". This coating ensures your interlock stays dry, safe and free of damage during the winter.
Chop-chop
Cut your plants about 3-4 inches from the ground; do this in mid-fall before the first frost. You want to make sure you get rid of any dead or diseased plants; leaving the debris in your garden can lead to rot problems in the spring. Be sure to throw out the waste; do not put it in your compost
Action, cut!
When cutting your grass for winter be sure to not cut it too short or leave it too long. Keep it at a normal summer height.  If it's too long it can smother itself resulting in mold. If you cut it too short your roots will have a difficult time taking flight next spring. This is a recurring problem throughout the landscapes in Ottawa.
Feed your lawn
All landscapers in Ottawa will tell you the most important thing you can do for the health of your lawn is feed it; especially before a harsh Canadian winter.  Fertilizing your lawn before winter is of the utmost importance. By doing this, you strengthen the roots and improve the growth of your lawn. Ask around and talk to different landscapers in Ottawa if you're unsure what to use; it's a great way to find out which fertilizer is best for your lawn.
Perfect timing
To ensure your spring plants bloom to their fullest, plant a variety of bulbs in the fall. Be wary of animals in your garden looking for bulbs. Beautiful flowers, tall trees and green grass are an intricate part of the landscape in Ottawa; with professional help it's easy to keep it that way.
Take some time to smell the roses; winter we'll be here soon.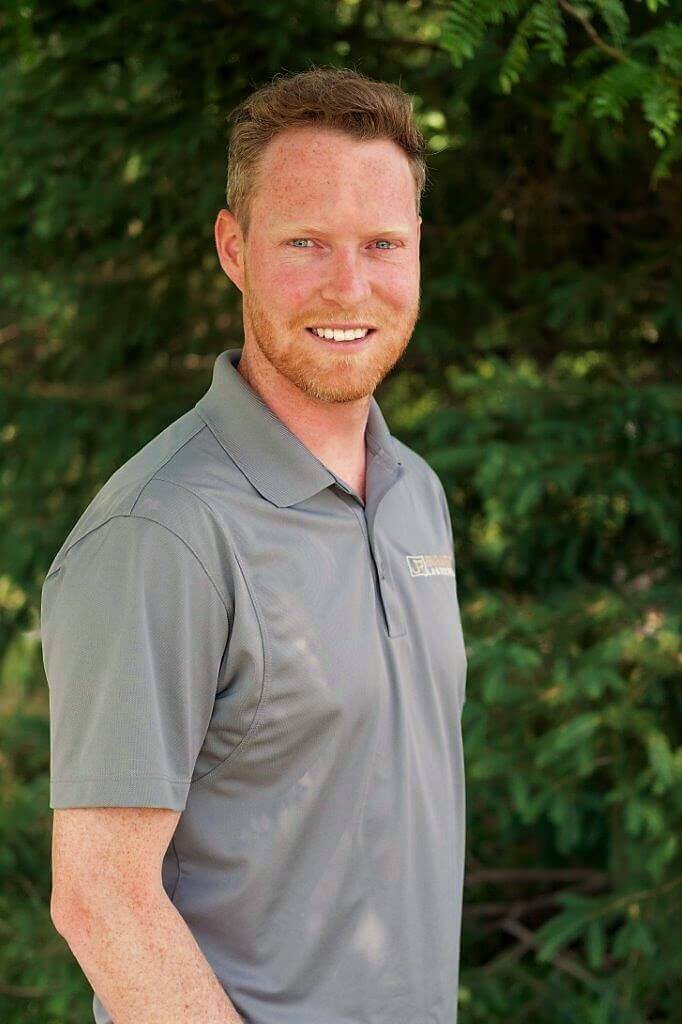 In 2008, following a successful career as a member of the Canadian Alpine Ski Team, Jonathan Robert stepped into the landscaping industry, starting Jonathan Robert Landscapes. In the years since he's quickly earned a reputation for high-quality work with creative designs and has been recognized in several industry-leading publications. Jonathan's always got an eye on innovation and is always looking ahead to see what's on the horizon in the industry. He works hard to stay on top of current guidelines, practices, and regulations. Jonathan is a member of Landscape Ontario, the International Concrete Paving Industry (ICPI), Canadian Nursery Landscape Association (CNLA), and is a Tech-Pro contractor.