Increase Your Curb Appeal With These Tips
Have you ever heard the phrase 'curb appeal'? It refers to your home's appearance as viewed from across the street. Real estate agents encourage sellers to increase their curb appeal, while long-term homeowners improve this metric for their own enjoyment.
Even if you don't spend much time out on your front yard, increasing your curb appeal can dramatically improve your own happiness. That's why we've assembled a list of landscaping upgrades and activities that can turn your home into the palace you've always wanted it to be.
Trust us – with these tips, you'll impress everyone from your relatives to the mailman.
Front Yard Landscaping Ideas
Add Flower Beds
Flower beds bring a splash of colour to your lawn. You don't have to cover your whole lawn in flowers to make a bright statement. All you have to do is pick a small area for your flower bed and fill it with an arrangement of your choice. Create a simple border with bricks or rocks to surround your flower bed.
Add a Unique Walkway
Imagine feeling like you're exploring an exciting path each time you walk towards your front door. This is totally achievable – just ditch the simple concrete and start planning out your dream walkway. You might choose a unique colour, pattern or texture for your walkway. You might even choose to experiment with shapes – who says a walkway has to be a straight line?
Install Lighting
There are so many reasons why a series of lights can enhance your driveway. Coming in during a storm or late at night will be easier and your yard will look great. One of the most common lighting installations comes in a series of small bulbs placed on the ground on each side of your driveway. You have plenty of more creative options, too, like string lights and colourful LED arrangements.
Add a Water Feature
With a sparkling water installment, you'll feel like you're entering paradise every time you come home. From a rocky pond to a miniature fountain, you can find a water-based feature that fits any style of home.
Looking for an eco-friendly option? Consider installing a solar-powered water feature. These fixtures use power from the sun to keep your home looking like an oasis without any electricity.
Fencing
The white picket fence is a classic staple of home design. Meanwhile, modern homes benefit from fences that use creative textures and materials like wood and stone. Whether you take the traditional route or build a futuristic fence, your home will benefit from an added degree of privacy.
Add a Stone/Concrete Border to Your Driveway
Included in our front yard package, a driveway border is a simple-but-effective design that separates your driveway from your yard. It adds a dash of uniqueness to your pavement, and it makes parking a breeze.
Build a Retaining Wall
One of the most creative ways to upgrade a driveway is by playing with height. A retaining wall separates two elements of your yard that rest at different heights. For example, your driveway might be two feet deeper than your lawn. This stunning fixture creates an optical illusion, making your yard seem massive.
Add Raised Planters
Looking for a modern, trendy way to cover your yard in plants? The raised planter is for you. These boxes contain soil and are elevated a foot or two above the ground, creating a unique alternative to simply planting flowers at surface level. Flowers and plants seem even more lively when they're planted a foot above your lawn!
Link Points of Interest with a Path
Your yard is full of special points – this may include gardens, sheds, decorations, gates, or anything you may consider noteworthy. By connecting these areas with a path, you'll enhance your yard's atmosphere and give it a sense of motion.
Add a "Plant Island"
You've heard of flower beds, but what about plant islands? These stunning fixtures are one of the most clever ways to add a dash of nature to your pavement. Larger pavements – particularly those that are rounded – can be given a middle section with lively plants and colourful flowers.
If you've been thinking about upgrading your front yard, why wait? Your driveway deserves some TLC, and Jonathan Robert Landscape can help. Our team of landscaping experts can help with any upgrade, including:
Patios and Decks

Driveways
Retaining walls

Kitchens

Fireplaces
Water features

Pergolas and Pavilions

Lighting
Plus, check out our front yard packages. These stunning upgrade sets can transform a driveway at any budget.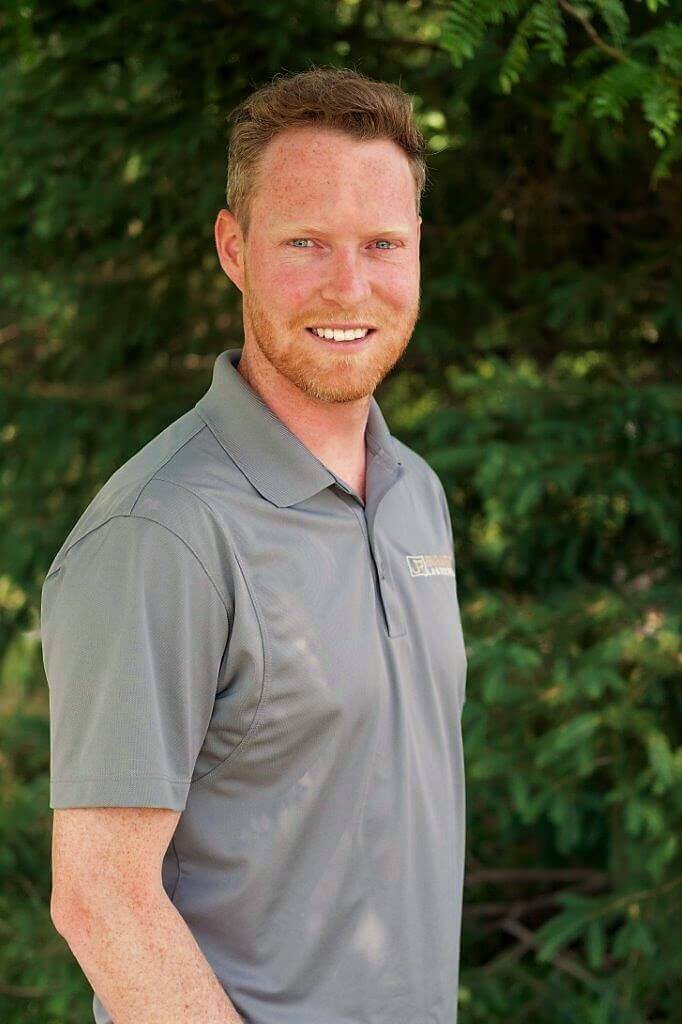 In 2008, following a successful career as a member of the Canadian Alpine Ski Team, Jonathan Robert stepped into the landscaping industry, starting Jonathan Robert Landscapes. In the years since he's quickly earned a reputation for high-quality work with creative designs and has been recognized in several industry-leading publications. Jonathan's always got an eye on innovation and is always looking ahead to see what's on the horizon in the industry. He works hard to stay on top of current guidelines, practices, and regulations. Jonathan is a member of Landscape Ontario, the International Concrete Paving Industry (ICPI), Canadian Nursery Landscape Association (CNLA), and is a Tech-Pro contractor.