How Ottawa Interlock Landscaping and Construction Can Enhance Your Home's Appearance and Landscape
Interlocking stone pavers offer an amazing landscaping material for your home. They are a durable and low-maintenance alternative to other paving and landscaping options. And they come in countless styles to enhance your home's appearance, boost curb appeal, and increase your home value.
From driveways, patios, and pool decks, to water features, fire pits, and terraces, there are many landscaping features you can add to your home to enjoy this summer and all year long.
Consider Ottawa interlock landscaping and construction to improve the look of your home this summer, and to reap the many benefits of this landscaping material.
How Are Interlocking Pavers Made and Placed?
Interlocking pavers are made of concrete and come in a variety of shapes, sizes, colours, textures, finishes, and seals.
During installation, your Ottawa interlock landscaper will fill in the paver joints from top to bottom with paver jointing sand, locking the pavers into place.
The friction in the joints disperses any weight load over a greater area allowing the interlock pavers to handle the heavy weight of vehicles, furniture, and large crowds. The even weight distribution makes these a durable option for paving and landscaping.
Uses in Design and Landscaping
Interlock pavers are versatile in design. They can be used anywhere around the home, both inside and out, providing an attractive and solid footing or surface.
Amongst its many uses, interlock stone is used in home design and landscaping for:
Grass lawn replacement;
Walkways;
Driveways;
Patios;
Retaining walls;
Garden borders;
Fireplaces;
Fire pits;
Water features;
Water falls;
Pool decks;
Kitchens;
Indoor flooring;
Terraces;
Pavilions; and,
Platforms for hot tubs, water features, and plants;
Interlocking Stone Vs. Natural Stone
Since interlocking stone pavers have the name "stone" in them, they can be confused with natural stone pavers.
The main difference between interlocking stone pavers and natural stone pavers is that:
Interlocking stone pavers are made from concrete; and,
Natural stone pavers are made from natural stone sourced from stone quarries.
Natural stone pavers are usually made from flagstone, granite, slate, or limestone. The availability of natural stone depends on where you live—i.e. what type of stone quarries are nearby.
Flagstone can be cut in square, rectangular, or irregular shapes. Irregular-shaped flagstone is used for informal walkways and pathways. These natural stone pavers are typically shades of grey and brown. But they can also have tints of blue, green, and red.
Unlike natural stone pavers, interlocking stone pavers need resealing every few years to maintain their appearance since some colours may fade over time.
Both types of pavers require an occasional replacement or resetting of individual pavers if the base materials settle or heave during the freezing and thawing cycles of winter. Both are also attractive options for home landscaping and hardscaping projects.
Although the appearance of flagstone is more natural, the vast design options for interlocking stone make interlocking pavers customizable for any landscape design.
Advantages of Interlocking Stone
Interlocking stone pavers have become a popular choice for both residential and commercial landscaping and construction since they have so many advantages compared to other paving materials, such as asphalt and concrete.
Here are a few advantages to using interlocking stone:
Durable
Since interlocking stones evenly distribute weight and are flexible with the ground expanding and contracting, they won't crack, chip, flake, shrink, or expand. Regular asphalt and concrete pavements are rigid, so when the ground shifts, these tend to crack.
Easy to Repair
Unlike paved asphalt and concrete, interlocking stone is easy and affordable to repair. When pavers get damaged, simply remove and replace the affected area. Concrete and Asphalt damage must be cut out and either replaced with an asphalt patch or freshly poured concrete.
Low Moisture Absorption Rate
Interlocking pavers have few to no air pockets, so they absorb much less moisture compared to poured concrete. This makes them more durable in cold and wet climates.
With less moisture absorption, there is a lower risk for freezing, expanding, and cracking in cold weather.
Low Maintenance
Rather than spending a lot of time and money with regular upkeep for grass lawns, stone pavers offer a low-maintenance landscaping solution. This alternative is not only easy to clean but it ages well to give a beautiful finish.
Aesthetically Pleasing
Since interlock pavers come in a variety of colours, patterns, textures, shapes, sizes, and stone finishes, they can suit any home and landscape design, enhancing the overall appearance and curb appeal of a home.
Aside from being more durable than asphalt and concrete pavement, interlocking stone is also more pleasing to look at. Interlock landscaping and construction can enhance the overall look, function, and enjoyment of your home, driveway, garden, and backyard.
For a new and improved look to your home, consider the many benefits of working with interlocking stone pavers for your landscaping design this summer.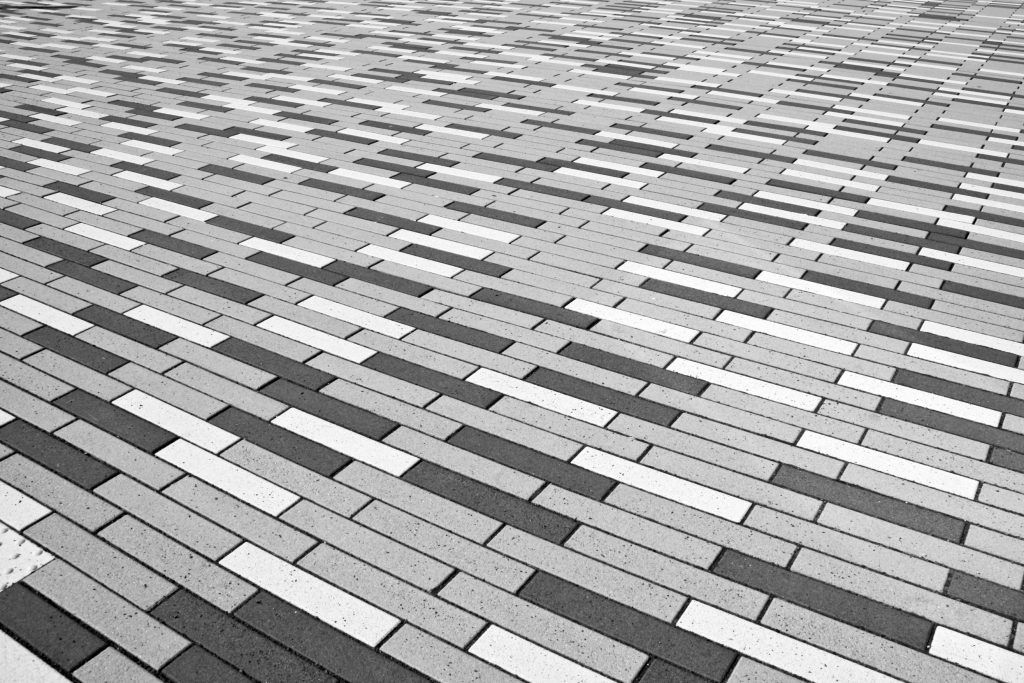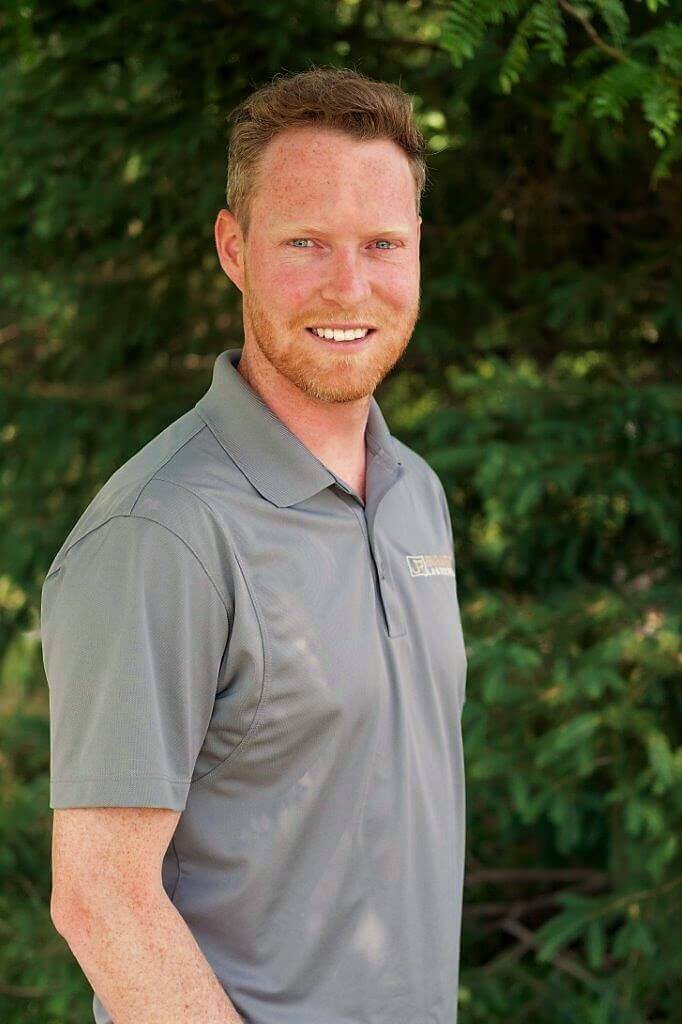 In 2008, following a successful career as a member of the Canadian Alpine Ski Team, Jonathan Robert stepped into the landscaping industry, starting Jonathan Robert Landscapes. In the years since he's quickly earned a reputation for high-quality work with creative designs and has been recognized in several industry-leading publications. Jonathan's always got an eye on innovation and is always looking ahead to see what's on the horizon in the industry. He works hard to stay on top of current guidelines, practices, and regulations. Jonathan is a member of Landscape Ontario, the International Concrete Paving Industry (ICPI), Canadian Nursery Landscape Association (CNLA), and is a Tech-Pro contractor.