Bringing Classic Inspiration Into Garden Design and Landscaping
Classic French garden design is timeless. Its eye-catching symmetry makes each garden a true work of art. Even the less-formal French country garden is something to admire, breathing fresh air into the traditional style.
If you're looking to bring a bit of French style into your home and garden, consider the following landscape design tips for creating a French garden.
1: Basic Elements of French Gardening
A traditional, classic French garden contains a few basic elements:
Order and symmetry—clean lines, well-kept gardens;
Cool colours—greens, whites, blues, pinks, and purples;
Stone—beautiful stonework, interlocking stone, edging, terraces, and decorative elements such as columns, statues, urns, and water features; and
Basic geometric shapes—clean, straight-lined geometric shapes are a must for formal French garden. These shapes can be created with trimmed hedges and shrubs, paving, and gravel. Think squares, diamonds, or triangles tied in with spheres, circles, or semicircles to complete symmetrical designs.
If you're looking for something a bit more metropolitan and modern (think airy Parisian gardens), consider highlighting views and focusing on ways to bring a garden into a more urban setting. Wrought iron features are a must in these gardens!
2: Gravel Paths and Stone Terraces
For a traditional French garden landscape design, start with a stone terrace where you can enjoy the view of your garden and a gravel path that leads you into your garden. Your terrace/patio design can be made from interlocking pavers for a sturdy and even surface. If you'd like a more stable walking surface, use square stepping stones within the path.
3: Raised Planting Beds
Edge the garden with raised planting beds with stone walls. These elevate the plants, provide more planting space, and can act as extra seating in your garden. But makes sure the stone walls complement the patio pavers for a clean, classic French design.
Low boxwood hedges are another popular border used for edging garden beds in formal French landscapes.
4: The Right Greenery
Classic Colours
Traditional French gardens are known for their cool colour palette, which includes greens, whites, purples, pinks, blues, and mauve. These gardens have neatly planted garden beds and planters, and a field (or garden bed) filled with lavender.
For a classic look, fill each bordered space with one type of plant. And keep the bloom period and care requirements in mind when choosing annuals and perennials.
Greens
For smaller spaces, like small backyards or balconies, include green in your garden using vines, climbers, and drought-resistant plants that can withstand a bit of neglect during dry, hot summer days. For larger open spaces, use boxwood hedges and clipped shrubs
Complementary Colours
For smaller gardens, keep the colour palette simple and consider using only one colour to complement the greenery.
For additional greens and colours, French gardens can also include vegetables and herbs laid out in ornamental patterns.
5: Spaces to Sit and Be Social (Or Enjoy the View)
With all the effort put into designing your French garden, you'll need a place to sit, relax, and enjoy the view. Create low-profile sitting areas such as a stone bench in your garden and as a bistro set. These will blend into the romantic French countryside atmosphere.
6: Decorative Elements
Ornate wrought-iron fences and railings painted black provide a classic French backdrop to gardens.
Stone columns, urns, statues, and water features are also common decorative elements for French gardens, but usually only as a single focal point.
Remember to keep the design simple and clean by only using one of these as your focal point.
For a water feature, consider a fountain, pond, or even a pool if you have enough space.
7: Symmetry in Open Spaces
Depending on the size of your space, you may be able to design a formal French backyard or courtyard. But if this isn't practical for the size of your space, you can still pull some of the design elements into your landscape design.
Traditional French landscape design is clean and symmetrical, with the gardens meant to be viewed from afar. This traditional design highlights the centrepiece of the garden, which is typically the house.
You can create a focal point in your garden, such as with a stone fountain. And build a symmetrical landscape design from this focal point with garden beds that match on both sides.
French country gardens are more informal than the traditional French landscape, but they are still orderly. Garden beds may be less structured and more loosely planted, with a mix of bolder colours and softer plants, while still contained with a border or edging.
8: Beautiful Views
For balconies and terraces, consider using vines, such as wisteria, that curl around door and window frames to frame the view of the outdoors.
Use a support system for plants like vines and climbers to grow on, like metal pipes. This support will prevent vines from damaging your home's façade while supporting them as they get heavier.
You may also want to install a sturdy pergola, arbour, or trellis to train your vines to grow on.
9: Planters
For smaller spaces, use hanging planters, such as window boxes filled with herbs and sun-loving flowers, on fences and railings. Place potted plants below filled with plants that don't need as much sun.
10: Mix and Match Elements
Mix various plants in your garden for different colours and textures. For a balcony garden, you can even mix plants in one pot, such as edibles with ornamentals, allowing vines to spill out just enough to give the garden an untamed essence.
You can also mix and match the geometric shapes in a formal French garden. Use the same plant material for both, such as square boxwood hedges with a sphere in the centre to tie a garden bed together symmetrically.
Whether you opt for a formal French courtyard or a less-formal country garden, make sure the design is symmetrical and visually appealing from all angles—when you're inside the garden, and when you're looking into the garden from the outside and from above.
No matter the size of your outdoor space, you can transform it into one of the various takes on French gardens. Contact your landscape design experts for help with creating a beautiful French garden in your backyard so you can travel to the romantic French countryside each time you step outside.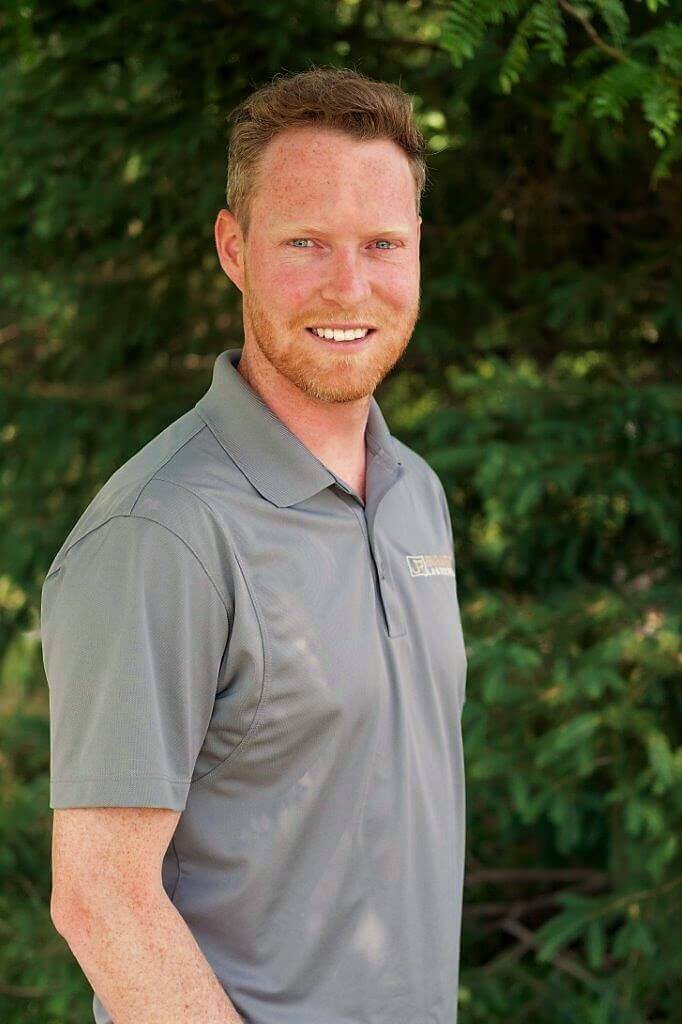 In 2008, following a successful career as a member of the Canadian Alpine Ski Team, Jonathan Robert stepped into the landscaping industry, starting Jonathan Robert Landscapes. In the years since he's quickly earned a reputation for high-quality work with creative designs and has been recognized in several industry-leading publications. Jonathan's always got an eye on innovation and is always looking ahead to see what's on the horizon in the industry. He works hard to stay on top of current guidelines, practices, and regulations. Jonathan is a member of Landscape Ontario, the International Concrete Paving Industry (ICPI), Canadian Nursery Landscape Association (CNLA), and is a Tech-Pro contractor.