From DIY hacks to covered lounges
Whether you're looking to improve the appearance of your yard, or you want shade from the sun, a pergola can bring your yard to life. But how can you make the most of your pergola? How can you make the classic structure look visually appealing? Read more for creative ways to maximize the visual and practical benefits of keeping a pergola in your yard.
What Is a Pergola?
A pergola is a structure that is held up by four beams and has a canopy to guard against the strong sun. Typically, it is larger than an umbrella, but smaller than a gazebo, and it is often placed in outdoor spaces like gardens and patios.
How Does It Compare to a Gazebo?
A pergola functions almost identically to the way that a gazebo would. The main difference between a pergola and a gazebo is the way the roof is set up to function. A gazebo fully shields against the sun or other weather elements. A pergola has a slatted roof, allowing some sunlight to penetrate through, while still blocking against wind.
How to Use a Pergola Creatively
Outdoor Dining Area
Pergolas provide the perfect setting to enjoy a meal in your backyard. Set up a designated seating area set up for meals, and host a party, date night or just dine alfresco with your family (or by yourself!)
Cover Your Hot Tub
Your hot tub will be more enjoyable than ever underneath a pergola. The pergola's design allows the perfect amount of light to flow through. Imagine sitting in the hot tub with the pergola's canopy dropping in slats above you, giving you a peek of the stars.
Create a Lounge Area
Pergolas offer a refreshing design that makes for a great lounge area. The slatted roof lets in streams of sunlight for you and your guests to enjoy while relaxing outdoors. Furnish it with a side table and a chaise lounge or wicker chairs, and bring out a fresh pot of coffee for an ultimately relaxing experience.
Add an Outdoor Fire pit
To add warmth to your yard, situate your pergola over an in-ground fire pit. It could act as your designated area for your toasty gatherings. Just make sure to adhere to fire safety precautions before you use it!
Cover Your Patio
The pattern of a pergola's roof isn't just practical – it's visually stimulating. Even if you have simple furniture like plastic chairs and a table, a pergola can make your yard instantly classy.
Outdoor Kitchen
If you've installed an outdoor kitchen, a pergola could be the perfect shelter for it. Though it doesn't completely shield and shade from sunlight, it provides a bit of relief by keeping a lot of the sun out for you to concentrate on what you're preparing when dining outside or barbecuing.
Pergola Design Ideas
Incorporate Flowers and Greenery
For a fun and theatrical addition to your pergola, tie flowers, vines and plants to the beams!
Alternatively, you could place your crops close to the pergola, or even underneath it. The slats of the roof will still give it sunlight allowing your greenery to grow steadily and remain healthy, and they'll look beautiful under the pergola's pattern of sunlight.
Hang String Lights
Add a dreamy effect to your yard with some easy string lights. Wrap them around your pergola's beams or alongside the top to give some twinkle to your setup after the sun sets. Most string lights are battery-operated, so you can do this even without nearby sockets.
Enclose with Curtains
For added privacy, shade or an extra touch of enchantment, add curtains to your pergola. This is a particularly effective idea if your yard is used as a space for entertainment or lounging.
Add a Swing
Installing a porch swing underneath your pergola can add a fun, youthful touch to your yard. It can be a scenic reading spot, or a lovely place to let loose.
Add a Cover to Provide Shade
You may not always want slits of sunlight to peer through your pergola's roof. Fix this by placing a cover over your pergola, making it similar to a gazebo. This is perfect for harsh summer days with aggressively bright sunlight.
Paint It to Add a Pop of Colour
Pergolas look great in their natural wood colour, but why not give it a pop of colour? Paint your pergola to match the rest of your yard's decor, or pick a new accent colour.
A pergola can be the greatest new addition to any yard. Whether you choose to build one, or install a pre-built pergola, you'll definitely want one of these structures in time for gardening season.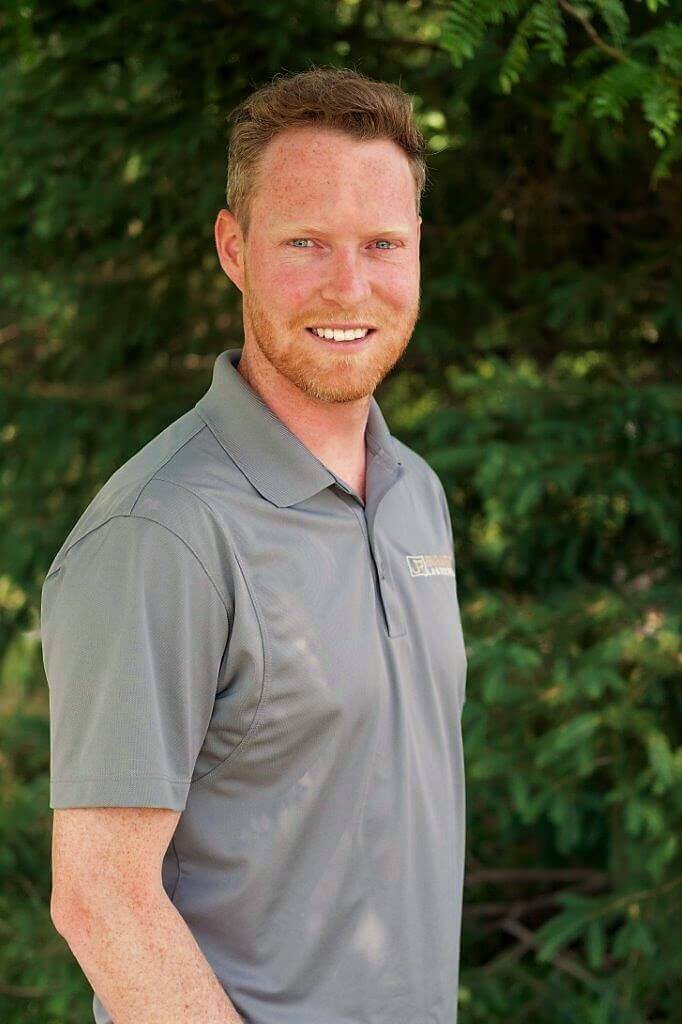 In 2008, following a successful career as a member of the Canadian Alpine Ski Team, Jonathan Robert stepped into the landscaping industry, starting Jonathan Robert Landscapes. In the years since he's quickly earned a reputation for high-quality work with creative designs and has been recognized in several industry-leading publications. Jonathan's always got an eye on innovation and is always looking ahead to see what's on the horizon in the industry. He works hard to stay on top of current guidelines, practices, and regulations. Jonathan is a member of Landscape Ontario, the International Concrete Paving Industry (ICPI), Canadian Nursery Landscape Association (CNLA), and is a Tech-Pro contractor.