Reasons to Spend Time Outdoors This Season
Is there anything better than enjoying your patio during the cold weather seasons? Yes, you read that right! It's possible, and it feels great to sit outside even when there's snow on the ground! Keep the party going with these four season-friendly patio additions.
Ways You Can Still Enjoy Your Backyard During the Cooler Months
Install an Outdoor Fire Pit
Toasting marshmallows, telling ghost stories – what doesn't come to mind when you think of a big blazing fire-pit outdoors? From creative camping style snacks for the kids (and the adults) to a romantic ambiance for you and your partner, a fire pit is a nice addition to your cold-weather patio for those chilly nights. You can buy an elevated pit which not only looks good but is easy to store when not in use, or opt for a built-in pit with brick walls if you have the space for it.
Build a Gazebo, Covered Porch, or Patio Enclosure
Say goodbye to unexpected rain ruining your outdoor experience. Not only is it aesthetically pleasing, but it's also playing it safe when you add a gazebo or pergola to the mix in combination with a nice dining area. Whether you'd like to enjoy your meal in the shade, want to spend time outside without the risk of rain ruining your food, or you just enjoy the aesthetic, a gazebo or pergola is a great addition to your yard.
Screened-in porches do so much for so little. They give you the option of hanging out in your patio during the winter without facing the elements (just add a space heater!), and they also provide a safe and scenic space during a rainstorm or when you need to cool off from the extreme heat. They also provide a great aesthetic, conjoining the best of the inside and outside worlds.
Lots of Lighting
With the colder seasons comes darker days, and that's when decorative exterior lighting comes in handy. Adding lanterns, battery-operated candles or tea lights, and even white Christmas tree lights can automatically brighten up your patio in the most magical way. You can even install a porch light and a dimmer if you want to control the mood lighting a little more throughout the evening.
Bring in a Hot Tub or Spa
There is nothing better than the contrast of a hot tub against colder weather, especially when you need to soothe your muscles from working in the yard so much, raking up all the leaves. A hot tub pairs so well with the contrast of cold weather and snow and can be a way for you to enjoy your outdoor patio with your closest friends. Be sure to keep it covered up when not in use so that leaves don't collect in the water, and keep a broom nearby to sweep them off before removing to cover to enjoy your hot tub.
Plant All-Season Plants
Plants such as Alberta spruce and pine last year-round, make for excellent fillers and shrubbery in landscaping for your patio. They also add a woodsy type of aesthetic to your house, which is nice if you live somewhere more susceptible to colder weather conditions. Also, after gardening all summer, don't give up on your harvest just because the weather is turning! You can plant cold-weather roughage such as kale and spinach to keep the dishes in your kitchen from farm-to-table up until the first frost.
Install Outdoor Heaters
While blankets are a nice touch to your outdoor setup, they might not be enough for chillier nights when the weather drops. Investing in a gas-powered portable outdoor heater will do the trick to keep you warm, and with their flame feature, they look good! There are also smaller portable heating models available for a more discreet look. Just be careful when placing a heater within your outdoor living room space, keeping fire safety in mind.
Blankets and Plush Patio Furniture
Picture it: Big, cozy sweaters, orange leaves on the ground, and sipping hot coffee on a beautiful, plush couch… all outdoors! Outdoor couches, usually consisting of big cushions on a wicker, rattan or cast-iron base, are cozy and comfortable to sit on, feeling no different than the couches in your own living room! Pair them with big Sherpa blankets or any other sort of insulated blankets that are easy to wash and will keep you warm in the brisk outdoors.
Build a Shed for Easy Storage
With the help of a professional, building a shed is an easy and economic project to make your yard more winter-friendly. For easy storage, you can tuck away any furniture in the event of a heavy snowstorm or any yard tools such as your rake and your shovel.
Outdoor Carpet
Tie your entire aesthetic together with this great touch. An outdoor rug is a cozy addition to any patio setup, and they are often washable, which is essential. Dirt is more likely to happen outdoors, so make sure you aren't choosing anything too fancy and that whatever you pick for your patio is easier to clean up and store until next year.
Consult with a local landscaper and patio specialist to expand the possibilities of what you can do to your patio. With creativity and imagination, you could be enjoying your patio year-round.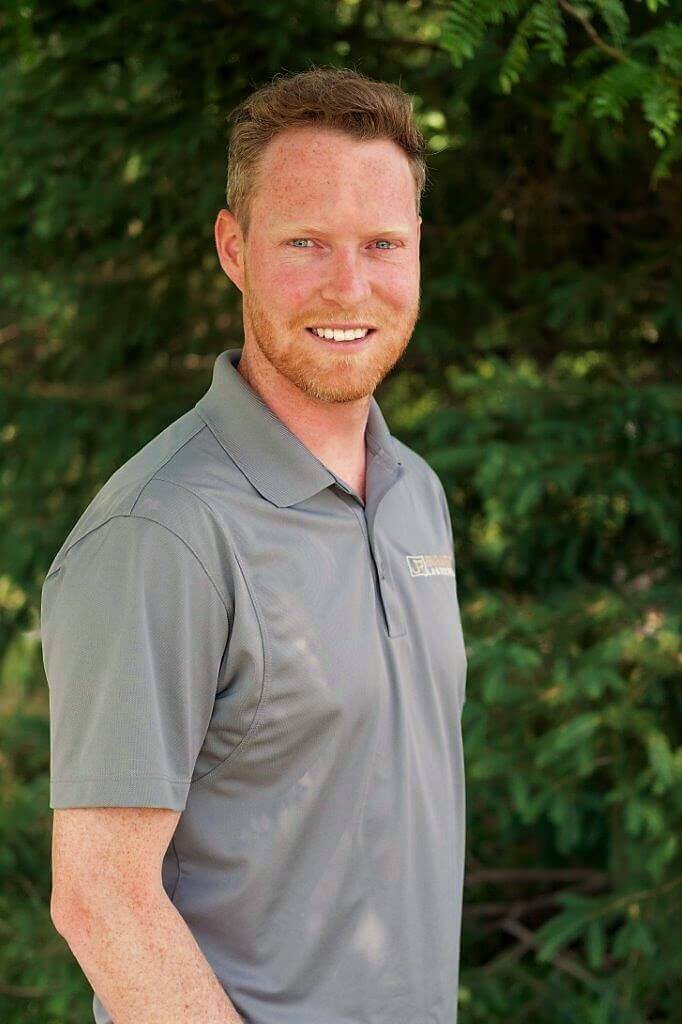 In 2008, following a successful career as a member of the Canadian Alpine Ski Team, Jonathan Robert stepped into the landscaping industry, starting Jonathan Robert Landscapes. In the years since he's quickly earned a reputation for high-quality work with creative designs and has been recognized in several industry-leading publications. Jonathan's always got an eye on innovation and is always looking ahead to see what's on the horizon in the industry. He works hard to stay on top of current guidelines, practices, and regulations. Jonathan is a member of Landscape Ontario, the International Concrete Paving Industry (ICPI), Canadian Nursery Landscape Association (CNLA), and is a Tech-Pro contractor.