Cottage Backyard Landscape Ideas
Summer has passed, but that doesn't mean you can't dream about warmer days. Now is the perfect time to plan for your dream backyard.
Having a gorgeous backyard means you have the opportunity to experience your own getaway without having to invest—or maintain—an actual cottage.
So if you're on the fence about having a cottage, consider these cottage garden landscaping ideas, so you feel like you're at the cottage in your own backyard.
Cons of Having A Cottage
Cottages are ideal spots to escape to during summer vacations. But there are some downsides to owning a cottage that you can avoid altogether if you transform your backyard into a cottage garden.
Travel
Depending on the location of a cottage, you may have to travel far to get there. And if the drive is too much for weekend getaways in the summer, you may only get to visit your cottage a few times each year.
Maintenance
Like homes, cottages require regular maintenance. But if you're not always at the cottage, maintenance tasks can pile up, and you'll be stuck spending more time on upkeep and less time enjoying your cottage. Cottage maintenance includes both structural and cottage landscaping maintenance.
Extra Costs
The added costs for travel, upkeep, and utilities at a cottage may not be worth it, especially if you don't get to enjoy much time at your cottage.
But by bringing the cottage to your backyard, you can save time and money while making the most of your cottage garden throughout the year.
How Landscaping Design Can Give You That Cottage Feel
Cottage landscape design includes an abundance of textures, colours, and fragrances that create a look of abandon—as if you're out in nature, enjoying the peaceful, relaxing calm of wilderness.
To really make your backyard feel like a cottage landscape, consider these cottage must-haves:
Deck
A natural wood deck to lounge on in the sun is key for a cottage feel in your backyard, and especially by the water.
Patio and Lounge Area
To give your backyard the welcoming, cottage-like feel,  decorative concrete or natural stone, such as large flagstone, create natural-looking patios.
Container gardens and rock retaining walls can bring the look of nature to your lounge area. And comfortable seating is a must for your cottage escape—whether you opt for the traditional Adirondack/Muskoka chairs, more contemporary patio seating, or a classic bistro set.
Also, consider a covered area, like a wisteria pergola, with lighting—such as lanterns and string lights—to enjoy the outdoors rain or shine, and well into the evening
Pool
A cottage landscape isn't complete without a body of water to cool off in and relax by on warm summer days. So if your backyard is suited for a pool, consider adding a pool to your backyard cottage landscape for the ultimate staycation.
Outdoor Kitchen
An outdoor kitchen will let you make the most of your time outdoors during your staycation. The whole point of going to a cottage is to enjoy the fresh air as much as possible. And with an outdoor kitchen, you can easily entertain guests without having to step inside to serve food and drinks.
Plants
Cottage gardens overflow with plants that grow effortlessly and that combine form and function. So choose plants that grow easily in your climate, and include self-seeders, such as foxgloves and aquilegia, which will pop up throughout your garden.
Cottage gardens are known to be a beautiful informal jumble of brightly-coloured bulbs, climbers, annuals, perennials, and flowering shrubs. And instead of following a colour scheme, these gardens use a mix of colours.
These gardens also include edible plants alongside ornamental flowers.
Here are some suggestions for flowering plants to include in your cottage garden:
Aquilegias—aka granny's bonnets
Hardy geraniums
Pinks—aka Dianthus
Phlox
Delphiniums
Lupins
Honeysuckle
Campanulas
Lavender
Hollyhocks
Peonies
Roses
Tulips
Daffodils
Alliums
Clematis
Foxgloves
Sweet peas
Alchemilla Mollis
Michaelmas daisies
Décor
You can make your cottage garden unique with found objects and the following types of décor:
Picket fencing
Vine-covered arbours
Handmade trellising
Birdbaths, birdhouses, and feeders
Window boxes on sheds
Rustic table and chairs
Hammocks, rockers, and garden swings
Rustic antiques—such as bikes, wheels, and garden tools
Whimsy—boot planters, watering cans, boats, bathtubs, sculptures, and other whimsical art
Stone Walkway
Stone makes for a natural-looking pathway that can lead you throughout your garden and landscape. Having a stone walkway also helps you access your garden easily for watering, weeding, and other garden maintenance.
Pond & Waterfall
Aside from swimming pools, there are various water features you can add to your backyard to create a natural cottage feel.
Consider making use of natural slopes in your landscape to create a river rock waterfall and pond surrounded by flowers for a magical and natural setting.
Tips For Creating A Cottage-Style Garden
While cottage gardens are informal, there are some tips to follow to have a true cottage garden look, such as:
Avoid straight lines.
Use a good mix of plants.
Use good soil, compost, and mulch.
Use sturdy plants.
Plant large clumps of plants.
Repeat plants and colours for flow and harmony.
Keep your garden small for less maintenance, and especially if you have a small backyard.
Add tall plants too.
Have paths throughout your garden for weeding access and places to sit and view the garden.
Use path material that complements your garden and home—e.g., brick, stone, gravel, dirt, or pavement.
Have some lawn space to help break up the garden.
Allow plants to spill over each other and onto walkways.
Use small trees, shrubs, or obelisks covered in vines to add structure to your garden.
Use focal points in your garden, such as feature plants—evergreens, flowering trees and shrubs, e.g., shrub roses.
Use hedges, fences, or a garden wall to serve as a backdrop that will bring your garden into focus.
Include fragrant flowers.
Plant long-lasting annuals.
Use hardscaping, such as natural-looking formations—e.g., boulders—as anchors that complement the flowers.
Curving Lines and Paths
Cottage landscape design is relaxed and informal. So instead of having rigid lines, opt for curved pathways and flowerbed edges. And soften the lines of the flowerbed edges with plants that drape over the lines.
Packed Garden Beds
Place plants as close together as possible without having them smother each other. And avoid placing plants in straight lines and patterns. The plants should appear as if they are tumbling without order.
Old-Fashioned Plants
The original cottage-style gardens prioritized both beauty and purpose. These gardens have beautiful blooming flowers of various heights placed next to herbs, ornamental vegetables, and native plants.
Full-petal flowers with sweet scents—such as roses and peonies—and spiky foxgloves and delphiniums are cottage garden favourites. And there are no colour scheme rules to follow.
Romantic Look
Here are some features to add for that romantic cottage garden look:
A low fence, such as a white picket fence or a wrought-iron fence.
A vine- or rose-covered arbour or trellis to connect unrelated areas such as a front and back yard.
An obelisk or tuteur for vertical interest.
Outdoor furniture such as antique metal shellback chairs, a bistro set, or country-style painted and weathered wood chairs.
Sentimental Décor
Use a few decorations in your cottage garden landscape that have sentimental value and are patina with age.
Your cottage garden should be relaxing and make you feel comfortable, not burdened with maintenance. So choose what you love, what's easy to maintain, and most importantly, what gives you that relaxing, welcoming, and quaint cottage feel.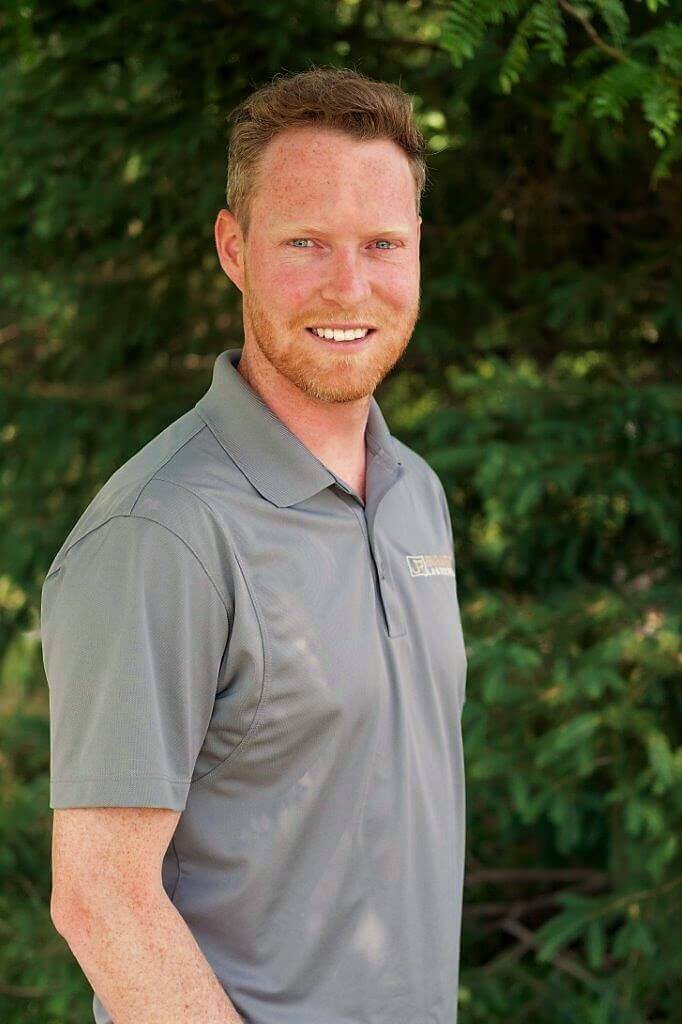 In 2008, following a successful career as a member of the Canadian Alpine Ski Team, Jonathan Robert stepped into the landscaping industry, starting Jonathan Robert Landscapes. In the years since he's quickly earned a reputation for high-quality work with creative designs and has been recognized in several industry-leading publications. Jonathan's always got an eye on innovation and is always looking ahead to see what's on the horizon in the industry. He works hard to stay on top of current guidelines, practices, and regulations. Jonathan is a member of Landscape Ontario, the International Concrete Paving Industry (ICPI), Canadian Nursery Landscape Association (CNLA), and is a Tech-Pro contractor.