How to Make Your Landscape More Sustainable
Over recent years, it's become common for home-owners to look for ways to incorporate sustainability in their home. Your yard is a great place to start. Read our simple tips for sustainable landscaping, and you'll be ready to develop a beautiful lawn without increasing your ecological footprint.
4 Principles of Sustainable Landscaping
There are four principles of sustainable landscaping, and they are easy to remember:
Treat water as a resource
Rely on natural water sources, like rain and heavy dew. By doing this, you will cut down on your controlled-water source consumption.
Value Your Soil
Preserve and reuse the existing soil on-site. This organic approach will work the best if you make sure the soil is not compact.
Preserve Existing Materials On-Site
Are you constantly moving materials on and off of your property? This can affect your carbon footprint.. Preserve all existing materials to reduce soil destruction. This is particularly important following aggregate-removal, such as driveways or paths.
Conserve Material Resources
To landscape sustainably, try to limit your production of yard and construction waste that traditional landscaping creates. If you're using building materials, opt for locally-sourced materials as much as possible.
How Can I Make My Landscape More Sustainable?
Irrigation
This term refers to the process of watering plants or crops to help them grow. Try to limit your water waste by filling your yard with plants that require little water to survive. This is a helpful option if it doesn't rain often where you live. You can limit the amount of water a plant needs by using organic soil — this will allow the plant to retain more moisture and require less water. Additionally, you can collect rainwater and reuse it for irrigation.
Rain Garden or Bioswale
These eco-friendly structures include flowers or plants that are watered automatically using stormwater that is captured and filtered. They are similarly eco-friendly, but have a few key differences: bioswales are designed to clean and process water, as well as redirecting it towards the crop, while rain gardens are strictly designed for the crops to absorb the rainwater. Both methods are highly sustainable, not only to your landscape but the environment at large. Rain gardens can cut down on plenty of water usage, while bioswales redirects stormwater and runs into storm drains, streams, rivers, lakes, and oceans.
Permeable Surfaces
Permeable surfaces are pavements or walkways with particular patterns. They are designed to allow water to penetrate through and into the soil on top of where they have been placed. Choose a permeable surface, and your landscape will be more sustainable. It will allow water to filter out pollutants and keep your soil nice and healthy. Instead of large concrete blocks, opt for decomposed granite or small-stone gravel as permeable alternatives.
Use Locally Sourced Materials
Choose locally-sourced materials when scavenging for plants, wood, stone, gravel, concrete or other garden materials that will go into your landscape installation. Plenty of these are already in your backyard! Not only is this approach directly beneficial to your ecosystem, but it reduces the energy used to transport goods – even if they come from just a few provinces over or below the border. Use local sourced materials when building anything in your landscape: from the flowers and herbs you choose to plant, to the fencing and even to your patio.
Salvage Hardscape Materials
Recycle hardscape materials such as brick, stone and wood planks to use in your landscape. It's a great way to cut down on both your budget and your ecological footprint. There are plenty of crafty, creative ways to design irrigation systems, permeable surfaces and even planting sections with a lovely rustic finish. If you are working with a professional landscaper, inform them that you are interested in using salvaged materials before starting the project. You can find salvaged materials from your own property, or around natural landscapes like creeks, beaches and rivers. You may even take them from someone else's property (if they give you permission, of course!)

Plant Plants That Support Wildlife
Consider the wildlife around you. Native plants typically offer benefits to animals who have evolved in your locale. Plants and herbs that you would've thought to be merely ornamental or even a nuisance can help support the local fauna of your ecosystem. Most importantly, do not neglect pollination. Even a small herb garden can be helpful to support the butterflies, bees and other insects that keep our ecosystem moving.
Solar Lighting
If you plan on decorating your landscape with lights, consider sustainable lighting options. Use solar bulbs and low-energy use fixtures. You should also be mindful of the type of solar lighting you use, ensuring its brightness and light color won't interfere with wildlife at night.
Install Artificial Turf
While real turf is beautiful, it demands a lot of water. Artificial turf is becoming increasingly popular, and it's designed to be more environmentally friendly than other turf. They don't require watering, fertilizing, weeding or mowing. Consult your landscaper for more information about whether or not artificial turf can be installed in your landscape.
In a nutshell, sustainable landscaping protects the environment and lets nature do most of the heavy lifting when it comes to your yard or garden. Designed to thrive in local temperatures, a good sustainable landscape works with nature and does well with little or no human interference. Consider the options we've listed, and you'll have a lawn that's both eco-friendly and beautiful.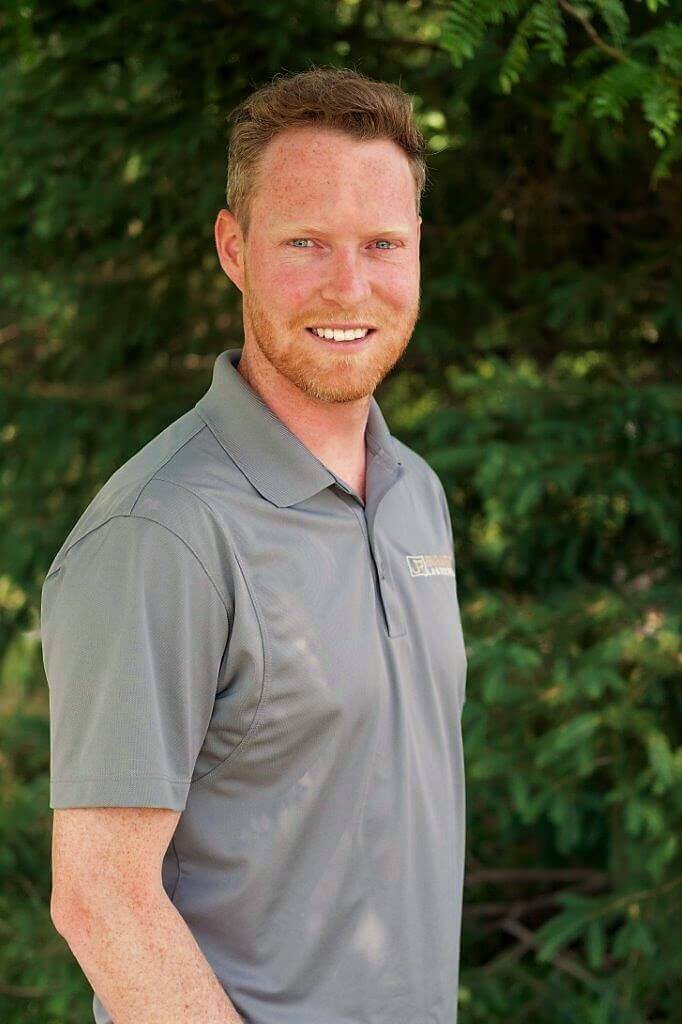 In 2008, following a successful career as a member of the Canadian Alpine Ski Team, Jonathan Robert stepped into the landscaping industry, starting Jonathan Robert Landscapes. In the years since he's quickly earned a reputation for high-quality work with creative designs and has been recognized in several industry-leading publications. Jonathan's always got an eye on innovation and is always looking ahead to see what's on the horizon in the industry. He works hard to stay on top of current guidelines, practices, and regulations. Jonathan is a member of Landscape Ontario, the International Concrete Paving Industry (ICPI), Canadian Nursery Landscape Association (CNLA), and is a Tech-Pro contractor.