What you Should and Shouldn't Do When Landscaping
Landscaping is an important part of the overall beauty of a home. Whether you're working on your own home or flipping a property for profit, here's how to ensure your yard redesign goes off on time and on budget.
Landscaping Advice for Beginners
DO Have a Plan
What is the big picture you are hoping to create within your property? You need to know this first in order to begin shaping the look and feel you are hoping for. You need to know where hardscaping will go before anything else, in order to ensure there is adequate room for work vehicles and traffic.
DO Choose a Focal Point
Good design always requires a focal point—one specific area that draws the eye in. Something as simple as a birdbath or fountain will immediately grab attention and bring context to everything else surrounding it.
DO Think Long-Term
All plants and shrubbery grow and change over time. You need to be sure you will be okay with the excess leaves a particular tree produces that you will need to rake, and remember that a small tree will grow bigger over the years. When its roots start to grow under your stone flooring or into your pool, you will be facing an expensive issue to repair.
DO Have a Budget
You'll need to know how much you can afford to spend before you can start designing. Once you have a budget in mind, you can track how much each item is going to cost and find ways to reduce costs if one area is taking up too much of the budget.
DO Maximize Space
Even a small space can look incredible with the right treatment. Work with your landscaper to decide the best way to create a luxurious look in a small yard.
DO Consider Maintenance and Upkeep
At the end of the day, you want a landscape that is easy to maintain so you can actually take care of it without growing to resent the amount of work it requires in upkeep. A functional yard is one that you love, that doesn't eat up your life.
DO Work with an Experienced Professional
While you might want to try the DIY approach, you will save yourself a lot of time by bringing in the professionals from the start. They understand exactly what works where and why, they know which plants function well in which area, and they understand design for outdoor spaces. If you go the DIY route, you risk spending a lot more when you inevitably make a costly mistake.
DON'T Create Too Much Privacy
It's one thing to want to use your landscaping to create privacy; it's another to end up boxing yourself in. Choose plants that grow to a certain size so you're still accessible to your neighbours and so you don't have to spend all your time pruning the shrubs.
DON'T Forget About Lighting
It's a shame to spend so much time and money on your yard just to have all that hard work disappear as soon as the sun goes down. Be sure to invest in solid lighting design that highlights the work you put in. Good lighting can provide an entirely different perspective on your landscape while also setting a mood.
DON'T Neglect the Front Yard
If you blow your entire budget on the backyard and leave what is left for the front, you might end up with a front yard that has zero curb appeal. This not only reduces the value of your home but annoys your neighbours, who will be left wondering why you went all out in the backyard but forgot about the side that faces the public.
DON'T Add Too Many Plants
If you focus too much on adding plants upon plants, you will soon be overwhelmed with the upkeep required, and it won't end up looking good at the end of the day. The lack of focus coupled with the overabundance of greenery doesn't make for good design.
DON'T Forget About Furniture
What's the point of having a beautiful landscape if you can't afford furniture to sit outside and enjoy it? Furniture is an important element of the overall design, so work with your landscaper to ensure every element of your yard works well together.
DON'T Forget About Functionality
You don't want to end up with plants that drive you crazy. Be sure you understand how they will function throughout various seasons and how they will grow and change over the years. Just because you like a plant in the spring, will you still like the way it looks in the winter?
DON'T Be Afraid to Go Big with Your Design
Don't plant too many of the same things—when they fall out of season, what else will your landscape offer? Consider taking some calculated risks and go for a variety that makes sense and works well together, while offering up a different but still visually beautiful look no matter the season.
At the end of the day, take the planning process seriously, but give yourself the freedom to have fun with your design. It's your home—you should love waking up to it every day.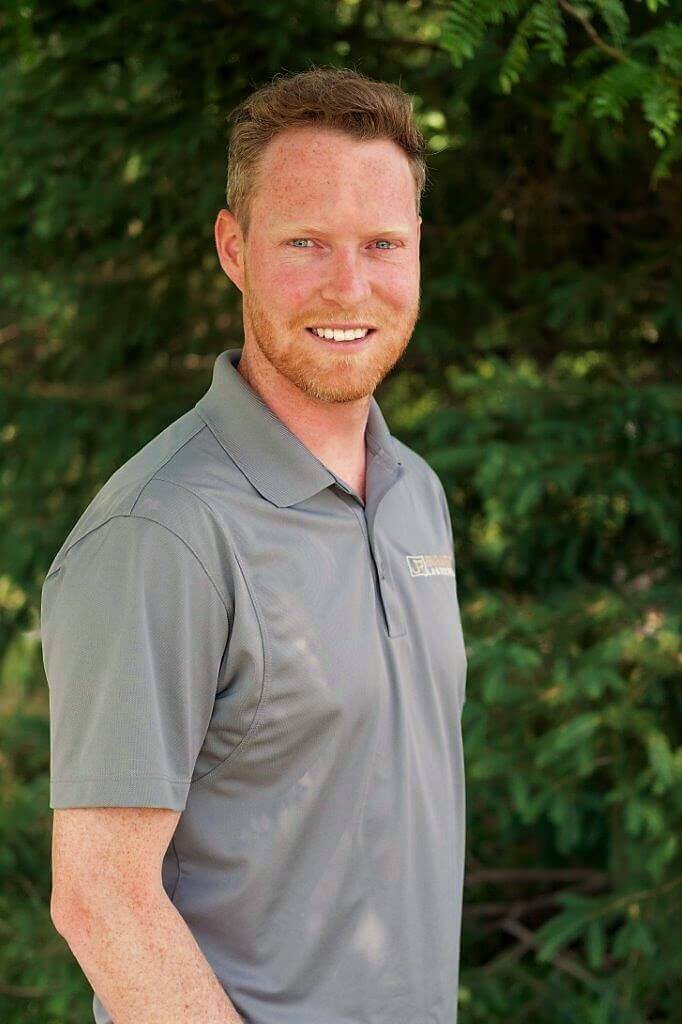 In 2008, following a successful career as a member of the Canadian Alpine Ski Team, Jonathan Robert stepped into the landscaping industry, starting Jonathan Robert Landscapes. In the years since he's quickly earned a reputation for high-quality work with creative designs and has been recognized in several industry-leading publications. Jonathan's always got an eye on innovation and is always looking ahead to see what's on the horizon in the industry. He works hard to stay on top of current guidelines, practices, and regulations. Jonathan is a member of Landscape Ontario, the International Concrete Paving Industry (ICPI), Canadian Nursery Landscape Association (CNLA), and is a Tech-Pro contractor.