A Look at the Outstanding Features of Working with Jonathan Robert Landscapes
Not all landscapers are created equal. If you're planning to invest in landscaping for your home, you will want to work with qualified professionals. A professional landscape company will ensure you get the best value for your money, increase your property value, and create a project that will be the envy of your neighbourhood.
To give you an idea of the benefits you will experience when working with professional landscapers, here's a look at what exactly landscapers do, along with what you can expect from working with Jonathan Robert Landscapes.
What Is a Landscaper and What Do They Do?
A landscaper is a professional who works to improve and maintain green spaces, such as gardens, yards, and parks. Landscapers create curb appeal for homes and buildings by creating outdoor scenes.
Here's a sample of what a landscaping company does:
Selecting and planting the right trees and plants for your home and gardens
Assessment of site grades and altering land gradients to improve overall site drainage
Installing water features
Installing pavement, patio stones, and decks
Building fences, pergolas, gazebos, pavilions, etc.
Advising clients on plant selection and care
Work alongside a landscape designer to design a landscape plan based on your individual needs and requirements and show it to the client for approval
What's the Difference Between a Designer and a Landscaper?
Landscape designers layout and plan a design while landscapers turn the design into a reality.
A landscape designer will plan and design a landscape based on your vision for your space. They will help you design your personal space to include as many of the functions as you want and, with a thorough site analysis, plan a project that highlights the positive aspects of your site and eliminates or reduces the negative elements. They will help you choose the plants and materials that reflect your style and budget, and will plan a landscape that looks great in all seasons.
Landscape construction professionals will then install the landscape features based on the approved design, including softscapes (oil and vegetation) and hardscapes (stones, walkways, patios, fences, and water features).
Facts about Jonathan Robert Landscapes
Here's what to expect when working with Jonathan Robert Landscapes.
All In-House
We are an all in-house professional landscape design/build company. We can work with you to create a personalized design, and we have the experienced trades and craftsmen to realize your vision.
Renderings of Plan before Execution
Before a project gets underway, we work with you to analyze your site and address any issues such as grading issues, blocking or opening site views on the property, lack of shade, etc.
Along with the site analysis, we work with you to include as many of the landscape functions you might want, including:
Decks
Patios
Walkways
Lounge areas
Water features
Gardens
And more!
We will give you a rendering of your landscape design for you to review and request any changes and create an all-inclusive finished drawing before we start the construction phase of the project. This will give you an opportunity to voice any concerns and make sure you're completely satisfied with the overall design.
Masonry
There are many uses for masonry in landscaping. Outdoor kitchens, benches, privacy walls, water features—the list is endless. Masonry can bring a classic and unique look to any landscape. When it comes to masonry, we have the talent and skills to get the job done and insist on working with qualified professionals.
In-House Carpentry
Carpentry plays a large part in many landscape designs. Our qualified and skilled carpenters can custom build structures for your landscape, such as:
Decks
Fences
Privacy walls
Pergolas
Pavilions
H4: Specific Design Process to Ensure Needs Are Met
We use a landscape design process with four phases to ensure our customers are informed and happy with the plan each step of the way.
Our special design process includes the following phases:
Initial Consultation and Design
One of our designers will schedule a consultation and meet with you at your home. They will work with you to get an idea of your landscaping needs, vision, and budget. They will answer any questions or concerns you might have and assess your property with you to identify the functions you would like for your landscape, help remove negative aspects of your home surroundings, and highlight the positive.
The purpose of the initial consultation is to learn more about you, the client, your property, and the scope of the project you have in mind.
Design Review
With the information and site analysis gathered at the initial consultation, we will create and present you with a landscape design based on your preference—a black and white architectural plan, a coloured drawing, or a 3D rendering.
This review phase will give you a chance to see the proposed project and, if necessary, request revisions to the design. Once we mutually agree on the layout and put the final touches on the design, we can start work on the estimating phase of the project. With an agreed-upon project, we can move on to the next phase.
Building Phase
The first day of every new project starts with a meeting with the company operations manager and crew foreman. This meeting is designed to review the project and ensure the job starts out right. Making sure the crew is working off the latest design, has the proper material colours and layout patterns for the project, and fully understands the scope of work will help minimize errors and guarantee a smooth and timely project build.
Our project manager and foreman will keep you updated on the progress of the project.
You as well should review the work daily and not be afraid to ask questions. Your involvement is crucial for a successful project.
Final Steps
Near the end of the project, we will ask you to complete a checklist of all the items you feel need to be completed. After, our project manager will do a walkthrough with you to ensure you are happy with the finished project.
Experience and Professionalism
With our years of experience and our dedication to providing excellent customer service along with quality landscaping, you should only expect the best from us. We pride ourselves on our professional, creative, and artistic designs—designs that are successful aesthetically as well as functionally.
Along with our design experience, we provide professional service and will always:
Be courteous
Show up on time
Treat your property and your neighbourhood with respect
Provide a safe work environment
Keep your property clean and organized
As part of our commitment to quality and professionalism, we back all our work with a full three-year workmanship warranty.
Strong Portfolio
To get an idea of the type and quality of work we do, check out our online portfolio. It features a gallery of our past landscaping work, including our:
Interlocking stonework
Pools
Water features
Lighting
Patios and decks
Pergolas and pavilions
Outdoor kitchens
Fireplaces
Retaining walls
Driveways
Solid Reputation
Establishing and fostering a positive relationship with our clients is always a priority. We know any home project or renovation can be daunting. We take the time necessary to answer questions and alleviate any fears or concerns along the way. We take great pride in our client-centered approach to doing business and are rewarded with a very high referral rate and outstanding reviews in social media (Facebook, Google, Houzz, etc.)
We're proud of our reputation with clients but equally proud of our involvement in the landscape industry – we are members in good standing of Landscape Ontario and the Canadian Landscape Trades Association. We worked hard to establish and maintain our reputation with our clients and in our trade. We look forward to showing you that our sterling reputation is well deserved.
Active Social Media Presence
We like to stay actively engaged with our customers online. Through social media, we can provide useful landscaping information to help inspire your future landscaping goals and give you an idea of the work we do.
To see what we've been up to on our social media accounts, check out our:
The Takeaway
Landscaping is an investment in your home's function, enjoyment, curb appeal, and overall property value. So, when investing in your landscape, ensure you're investing in quality work and service by hiring professionals. And consider professional landscapers like the ones at Jonathan Robert Landscapes who stand out from the crowd with their outstanding services and work.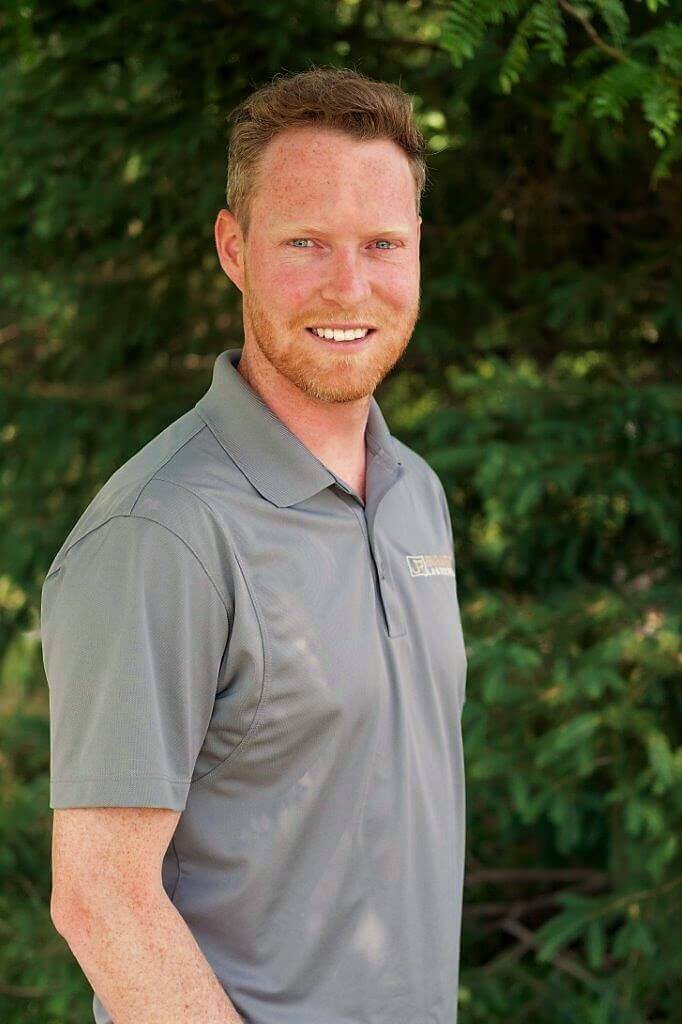 In 2008, following a successful career as a member of the Canadian Alpine Ski Team, Jonathan Robert stepped into the landscaping industry, starting Jonathan Robert Landscapes. In the years since he's quickly earned a reputation for high-quality work with creative designs and has been recognized in several industry-leading publications. Jonathan's always got an eye on innovation and is always looking ahead to see what's on the horizon in the industry. He works hard to stay on top of current guidelines, practices, and regulations. Jonathan is a member of Landscape Ontario, the International Concrete Paving Industry (ICPI), Canadian Nursery Landscape Association (CNLA), and is a Tech-Pro contractor.