Why The Landscaping Industry Has Experienced Highs and Lows Since the Pandemic Began
If you've been stuck at home because of the COVID-19 pandemic, you've probably started to pay more attention to your outdoor living space. Many homeowners have turned their yard into an at-home getaway ideal for relaxing staycations or a nice view for remote work. Plenty of homeowners have turned to their local landscaping designers for help with renovations, upgrades, and other home projects. But does this mean the landscaping industry is thriving because of the pandemic?
It's a little more complicated than that. Landscaping businesses have faced both highs and lows since the pandemic began. Here's what you should know.
How The Landscaping Industry Reacted to the Pandemic
Like everyone else in Canada and the United States, landscaping professionals watched the world change seemingly overnight in March 2020. The industry would have to adjust to government-issued orders, closed shop doors, and an alarming sense of uncertainty. To complicate things, many of these orders were vague in their explanation of whether or not landscaping qualified as an essential service.
Normally, spring and summer are the peak seasons for landscaping businesses. It was not clear how the initial confusion and subsequent stay-at-home orders issued all over North America in March and April would affect business. As we all recall, each region would determine which businesses could remain open and active. Some of these government-issued orders were restrictive on landscaping businesses, only allowing them to work on cases involving emergencies. Others were vague and unclear. Fortunately, many landscapers were able to work since nearly all of their tasks could be performed outside.
How Homeowners Reacted to the Pandemic
Initially, most homeowners didn't realize how much time they'd spend in their homes in 2020 — remember when we thought 'two weeks' really meant two weeks?
When the reality settled in that the pandemic would last a long time, homeowners began thinking about their homes differently. You may have found yourself identifying with one of these descriptions:
The bored homeowner, who spruced up their home to help pass the time
The cheery homeowner, who brightened up their home with upgrades to offset the bleak circumstances of the pandemic
The busy homeowner, who finally had enough downtime to begin the home projects they've dreamt of starting
With so many reasons to upgrade a living space, many landscaping businesses were able to surpass the normal demand they acquire. In fact, some customers found themselves on waitlists for landscaping support during the summer. Luckily, landscaping businesses were able to respond to the increase in demand and serve communities.
How Manufacturers Responded to the Pandemic
The increase in demand for landscaping services wasn't the only factor that complicated things in the industry. Manufacturers are an important part of the landscaping process, as they produce the materials that go into your yard and the equipment used to upgrade it. However, several factors disrupted the supply chain. First, the unprecedented demand for landscaping resources would leave some customers waiting. Second, border restrictions were tightened all over the world, making certain appliances or parts harder to send overseas.
This is not surprising. Every industry had to redirect its manufacturing efforts to match the needs of the pandemic — take personal protective equipment, for example. After all, who knew that mask production in China would increase by over 150% from 2019?
Incorporating Safety and Resources into Landscaping Projects
Safety is always a high priority with any outdoor renovation project. However, the COVID-19 pandemic created a new layer of safety concerns. In response, landscapers began practicing the following to reduce the spread of COVID-19:
Social distancing on job sites
Limiting the number of workers on job sites
Ensuring that workers stay home if they have any flu-like symptoms
Wearing masks and similar personal protective equipment on job sites
Popular Home Upgrades During the Pandemic
More Greenery
It's normal for homeowners to embrace bright green hues when spring arrives. But when the pandemic first hit, homeowners made an exceptional amount of requests for new green spaces. We speculate that this came from the desire to embrace the brightness of summer during a time that certainly didn't feel bright. More specifically, homeowners increased their demand for environmentally-friendly spaces. This may be indicative of the larger cultural push towards environmental protection, more so than pandemic-related.
More Privacy
Surprisingly, homeowners wanted more fences and fixtures that would increase their privacy. You'd think that the isolation that the pandemic brought on would lead to different results, but it seems that some homeowners doubled down.
Luxury Amenities
Many home designers noted an increase in grand upgrades – fire appliances, kitchens, and aesthetic additions among the most popular. We speculate that, since trips and cruises were off the table, homeowners searched for ways to make their yard feel like a vacation destination.
What to Expect in 2021 When Working With Landscapers
After getting through an unpredictable year, landscapers are more equipped than ever to respond to a high demand of service requests. Landscapers are also delicate in how they work, ensuring that they follow all necessary precautions to reduce the spread of COVID-19.
The Takeaway
The landscaping industry is just one more entity affected by the pandemic. Fortunately, landscapers have learned to adapt, and are able to provide expert service that will transform your living space.
Whether you're still in the brainstorming stage, or you know exactly what you're looking for, speak to a landscaping professional to freshen up your yard.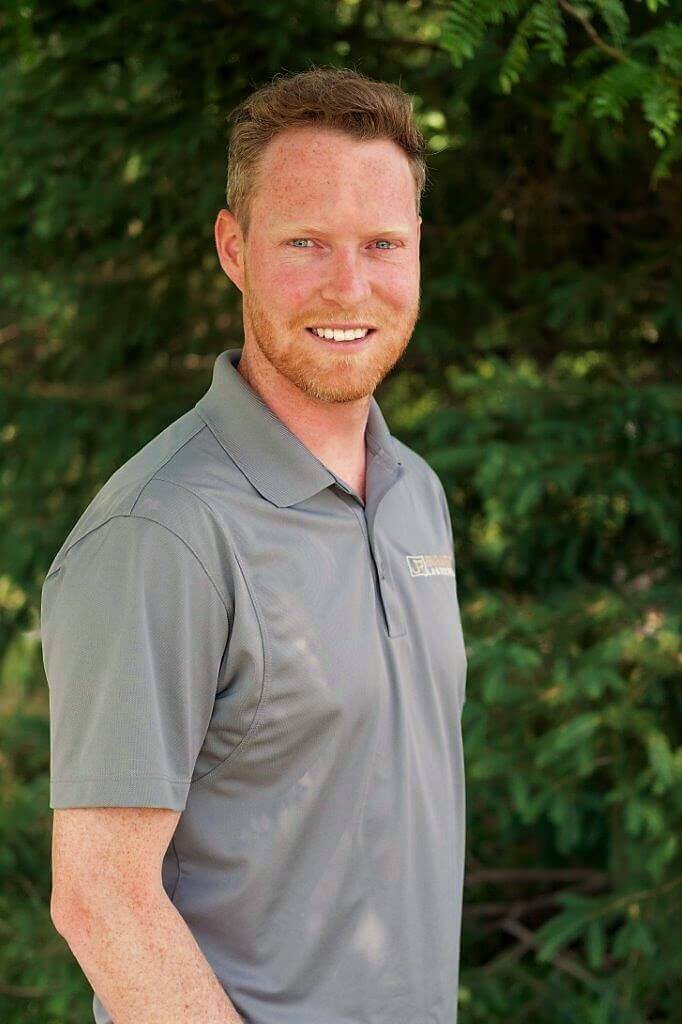 In 2008, following a successful career as a member of the Canadian Alpine Ski Team, Jonathan Robert stepped into the landscaping industry, starting Jonathan Robert Landscapes. In the years since he's quickly earned a reputation for high-quality work with creative designs and has been recognized in several industry-leading publications. Jonathan's always got an eye on innovation and is always looking ahead to see what's on the horizon in the industry. He works hard to stay on top of current guidelines, practices, and regulations. Jonathan is a member of Landscape Ontario, the International Concrete Paving Industry (ICPI), Canadian Nursery Landscape Association (CNLA), and is a Tech-Pro contractor.