Blend The Best of the Indoors and Outdoors With This Design Approach
Traditionally, a home's indoor spaces and their outdoor counterparts feature distinct differences. However, a new design trend is on the horizon. More homeowners are starting to blend their home's interior and exterior spaces together to create an alluring effect. Keep reading to learn about why this design looks great, and how you can incorporate it into your home.
What is the Indoor/Outdoor Trend?
Homes that embrace this style blend the best parts of the indoors and outdoors. The feelings that come with being outdoors are supposed to linger upon stepping inside, and the coziness of the indoors should extend to the home's exterior.
To design with this approach, the home's indoor spaces should use breezy, nature-inspired textures and patterns, and the yard should echo the comforting atmosphere of a home's interior
Both the indoor and outdoor spaces may share a particular pattern, design, or component to create the seamless transition that makes this style work.
Ways to Create a Seamless Transition Between Your Yard and Home's Interior
Add a Glass Wall or Large Windows
There's a golden rule for embracing nature within your home: the more sunlight, the better. Large windows will make your outdoor space more visible from inside, which will give the inside of your home a relaxing, outdoorsy touch. This will also connect your indoor and outdoor spaces, easily creating the seamless transition that you're aiming for.
A large glass wall is even more advantageous, as it can make any living space feel like a majestic garden home.
Use the Same or Similar Flooring Between the Indoors and Outdoors
Sharing the same flooring between your indoor space and yard can create a stunning visual effect. Of course, not all indoor flooring is safe or weather-proof for the outdoors, so ask your flooring installer about how to incorporate this effect.
Even if you don't choose the exact same flooring for both areas, consider matching them by at least one component: colour, pattern, and material are all great components to draw upon.
Add More Plants Indoors
When someone steps into your home, they should retain some of the outdoorsy atmosphere from your yard. An easy way to make this happen is to grow plants inside. When placing plants in a nature-inspired indoor space, more is better. To amplify this effect, you could even decorate with plant-inspired patterns, like green leaves or floral designs.
Add a Cover To Your Patio
Give your outdoor space the comfort of the indoors by installing a partial cover. You can choose a canopy, pergola, gazebo, or any kind of roof-based structure. This will allow you to use your yard in less-than-ideal weather conditions and give the yard an increased sense of comfort.
Create a Living Room-Inspired Patio
With this design style, your patio should be just as lounge-ready as any room inside your home. To pull this off, you'll need to incorporate furniture and other components typically found in a living room into your yard. These might include chairs, a sofa, decorations, lighting options, and even a fireplace or fire pit.
Build an Outdoor Kitchen and Dining Area
An outdoor dining area can breathe new life into your dinner parties. Why not cook outside too? By installing kitchen appliances and adding a dining table onto your patio, you'll bring one of the best indoor activities to your outdoor space.
Add a Pergola
Installing a pergola is a brilliant way to add an indoors-inspired twist to your patio. A pergola is a structure with a roof that features an intricate pattern. This provides some shade while allowing some sunlight to peer in. These structures are larger than an umbrella but smaller than a gazebo, making them perfectly sized for many outdoor spaces.
Use Indoors-Styled Materials On Your Yard
Using outdoorsy patterns and textures in an indoor space is fairly straight-forward. But how do you reverse that, and give your yard a cozy, indoorsy atmosphere? There are a few ways to do this. First, you could choose a particular colour scheme or theme, and get creative with rugs, pillows, and even lighting options. You could also use vibrant, colourful patterns. Don't be afraid to embrace fun designs like stripes and polka dots.
Add Plenty of Lighting Outdoors
Make your outdoor space a bright spot even under grey skies or sunset. You can mix and match lighting fixtures for added flair: lamps, candles, hanging lights, and fluorescent LED fixtures bring the best out of your yard.
Maintain the Same Interior Design Aesthetic Outdoors
Does your home's interior follow a particular colour scheme, theme, or style? Try to incorporate elements of it into your patio. This will create a seamless transition between the two spaces, maximizing the power of the indoors-meets-outdoors approach.
By fusing the indoors and outdoors, every area of your home will feel refreshing. Speak to a professional landscaper for more information about how you can improve your yard's design and functionality.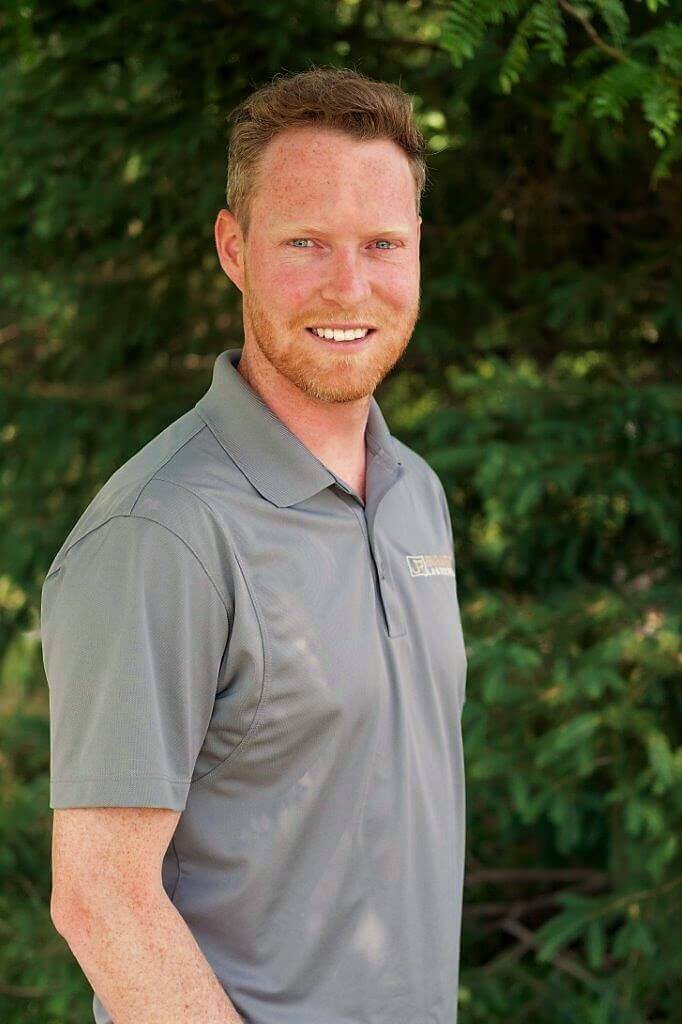 In 2008, following a successful career as a member of the Canadian Alpine Ski Team, Jonathan Robert stepped into the landscaping industry, starting Jonathan Robert Landscapes. In the years since he's quickly earned a reputation for high-quality work with creative designs and has been recognized in several industry-leading publications. Jonathan's always got an eye on innovation and is always looking ahead to see what's on the horizon in the industry. He works hard to stay on top of current guidelines, practices, and regulations. Jonathan is a member of Landscape Ontario, the International Concrete Paving Industry (ICPI), Canadian Nursery Landscape Association (CNLA), and is a Tech-Pro contractor.