Make a Statement with Interlocking Bricks & Stone for Your Landscaping Project & Driveway Design
Interlocking stone and bricks are durable, attractive, and cost-effective. And they come in a large variety of shapes, sizes, patterns, and colours so you can get exactly what you want.
Landscaping with interlocking bricks and stone will not only make your space more beautiful and livable, but your property value will increase, too!
For help designing your landscape, contact Ottawa interlock companies who specialize in interlock and landscaping design. And read on to learn more about using interlocking brick and stone for your landscaping needs.
Areas You Can Design With Interlocking Brick
Interlocking bricks and stones can replace dirt, grass, and pavement around your landscape for a low-maintenance and sophisticated landscape design.
Here are some of the most popular uses for interlocking bricks and stone.
Walkways
A well-designed front entrance and walkway that complement the design of your home are sure to boost your home's curb appeal, especially when other landscaping features, like garden beds, are integrated into the design.
Driveways
Like front entrances, interlock driveways are the first things that people see when looking at a home. So you can make a lasting positive impression on guests with an attractive, welcoming driveway design and walkway leading up to your home
Look at interlock driveway design pictures for inspiration for your driveway landscaping project.
Patios
Interlock patios complete backyard landscaping designs. Even a small interlock patio can bring your backyard together, creating added texture, colour, and elements to your backyard oasis. And replacing grass with interlock patios will save you plenty of time since you won't have to cut the grass anymore.
Pool Surrounds
Interlock pool and hot tub surrounds enhance the appearance of a backyard and also provide an extra safety measure. Non-slip surfaces are available with interlocking stones, making normally slippery surfaces around pools and hot tubs safer for everyone.
Retaining Walls
To add a sophisticated finishing touch to your garden beds, consider using interlock retaining walls. No matter the size or location, these retaining walls can improve the look of your outdoor space.
Advantages of Brick and Concrete
There are many benefits to using interlock for your driveway, walkways, front entrance, and more, including:
Endless Selection
There is no shortage of selection for interlock concrete. With an endless amount of colours, textures, and patterns to choose from, you can create an attractive, one-of-a-kind driveway or landscaping design that is sure to complement and enhance the look of your home.
Lower Maintenance Costs
While you do have to take some steps to maintain your interlock, especially in winter, it doesn't require as much maintenance as poured concrete and asphalt to maintain its appearance. Asphalt needs regular sealing, especially after using de-icing salts in winter.
Easy to Repair
Interlocking stone is much easier to repair compared to poured concrete and asphalt. Any damaged or stained bricks and stones can be easily replaced, especially if you have extra pavers from the initial installation.
Durable and Flexible
Interlock paver systems are more durable and flexible than poured concrete and asphalt. They have a longer lifespan and require less maintenance and repairs. These systems flex with the movement of the underlying ground, expanding and settling during the freeze-thaw cycles. The seams between the pavers allow for this flexibility, so pavers won't crack like asphalt would during Ottawa winters.
Boost Property Value
While a new, black asphalt driveway looks fine, it can't compare the appeal of interlock stone. No matter the pattern, colour, or texture, interlock stone is beautiful and adds interest to boost a home's property value.
Care and Maintenance Tips
While interlocking stone doesn't require regular sealing like asphalt, you should consider sealing your interlock if you want to add protection from the elements and prevent stains. And if you have existing interlock, you may want to seal it if you notice stains and signs of wear and tear.
To restore interlocking stones, there are several care tips you can follow like using a pressure washer to remove dirt and stains before applying a protective coat of sealer. This coat of sealer will prevent oil, grease, and dirt from ruining the sophisticated appearance of your interlock. And it will also prevent weeds from growing up through your stones, saving you from having to weed every summer.
Interlock Design Ideas – How to Choose A Pattern
Whether you want interlock ideas for your front entrance or your backyard patio, the type of pattern you choose can improve the overall look of your property and boost your home's value.
To help you choose a suitable pattern for your interlock project, answer the following questions:
What size is the project?
Are you designing a large interlock driveway? Or a small walkway?
The size of your project will affect the ideal stone pattern and size. For small areas, small stones are ideal, and vice versa for larger areas.
Will there be borders or other unique features?
Stone borders can help frame your design and define the edges of your interlock area. You can also use other unique patterns at the centre of your interlock design.
Will other landscaping designs be affected?
You also have to consider your other landscaping designs. Your new stone pattern should work well or blend with existing designs and patterns on your property—e.g., pools, retaining walls, and garden beds. And depending on the distance between these different areas, you can integrate existing features into your new pattern. Otherwise, have them separated with at least a metre of space.
What colours and textures are desired?
The colours and textures of your interlocking stone should complement the architectural design of your home and work well with existing landscape features. So use your home's exterior colours, textures, and overall design to guide you when choosing colour pallet and textures.
Types of Patterns
Here are some of the most popular paver patterns:
Ashlar Stack
Ashlar Runner Bond
Random Course
Stretcher Bond
Stack Bond
Spanish Bond
Coursed Runner Bond
Repeatable Random
K Pattern
Checker Board
Basket Weave
Herringbone
Enlarge Herringbone
Stagger
Box Patterns 1 to 4
With so many patterns, colours, and designs to choose from, designing your interlocking project can feel overwhelming. So consider the help of the pros and contact Ottawa interlock and landscaping contractors. These interlock experts can help you enhance the look of your home and property, making your home the most attractive house on the block.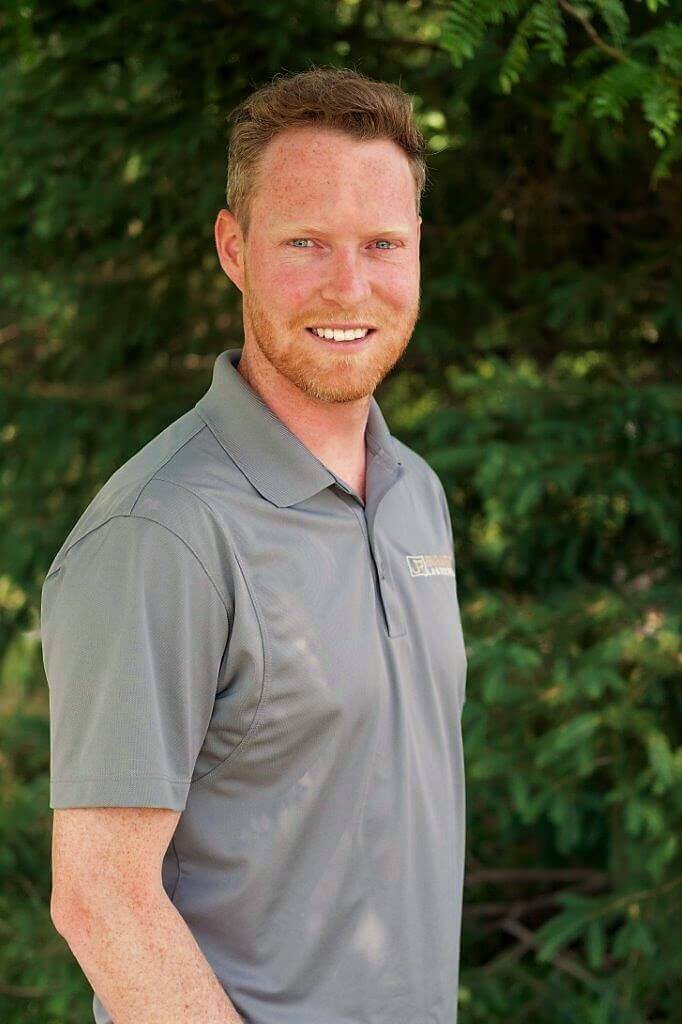 In 2008, following a successful career as a member of the Canadian Alpine Ski Team, Jonathan Robert stepped into the landscaping industry, starting Jonathan Robert Landscapes. In the years since he's quickly earned a reputation for high-quality work with creative designs and has been recognized in several industry-leading publications. Jonathan's always got an eye on innovation and is always looking ahead to see what's on the horizon in the industry. He works hard to stay on top of current guidelines, practices, and regulations. Jonathan is a member of Landscape Ontario, the International Concrete Paving Industry (ICPI), Canadian Nursery Landscape Association (CNLA), and is a Tech-Pro contractor.